Sewage Cleanup in Colorado Springs
Sewage backup happens when severe blockages prevent the smooth flow of water into your sewer line.
There's no time to waste when there's sewage around, especially when it concerns the health of everyone in your household. The best thing to do is to turn to professionals who will perform sewage cleaning in Colorado Springs.
Deep Water Emergency Services and Restoration is here for you. We specialize in sewage cleanup services in Colorado Springs, CO. Our team has the tools, equipment, and expertise to handle small and large cleanup jobs, which is why property owners turn to us when experiencing sewerage problems.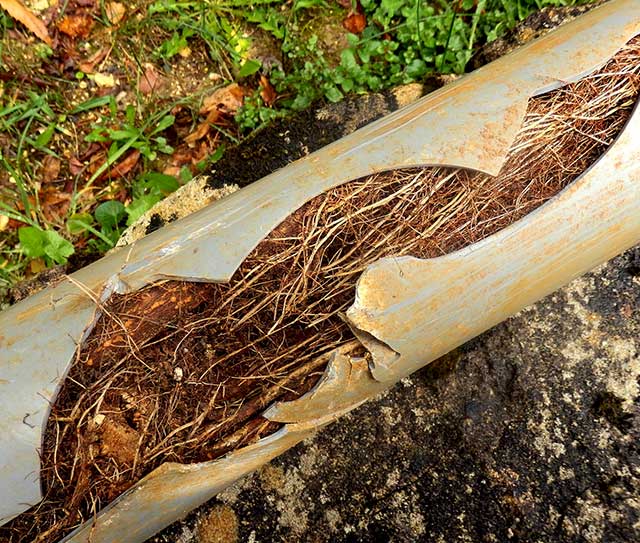 Retain your property value and avoid irreversible, long-term damage
Deep Water will help you get your property back to good shape
Common Causes of Sewage Backups
Sewage backups happen for several reasons. Knowing the common causes will help you take the necessary measures to prevent the problem from occurring in the first place.
Here are some of the common causes of sewage backups:
A clogged drain or two in your home or office needs immediate action. Waste buildup can clog up your drainage system, causing sewage backup.
Though out of sight, tree roots shouldn't be out of mind. Over time, they grow and may infiltrate or wrap around your sewer pipes. When that happens, sewage and wastewater won't go straight to the main sewer line, resulting in a major sewage backup.
Sewer lines may get damaged due to wear and tear and waste accumulation. This is more common in older homes where old pipe materials are used. Broken sewer lines mean there's a sewage backup waiting to happen.
Plumbing problems don't always start in your home. More often than not, the root cause of the problem starts from the municipal sewer system, where many pipes from different properties are connected. If there's a blockage somewhere in the municipal sewer line, wastewater may come back up from the floor drains.
Benefits of Sewage Cleaning in Colorado Springs, CO
Here are a few reasons why it is essential to hire sewage cleanup experts like Deep Water when sewage problems occur: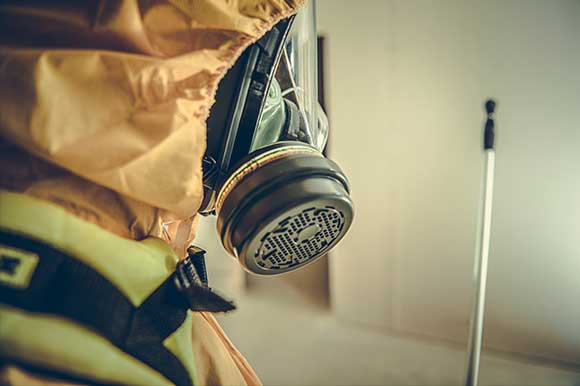 Everything that goes down your drains goes straight to the sewage system. The same thing happens to every property in the neighborhood. Imagine all the waste that goes in there. When sewage backup happens, raw sewage tends to find its way inside your home.
Experts in sewage cleanup in Colorado Springs often advise against going near or even touching the sewage. Raw sewage is full of dirt, grime, human waste, and bacteria that can cause all sorts of illnesses and diseases like diarrhea, hepatitis A, Leptospirosis, Typhoid fever, Salmonellosis, among others.
If you live in Colorado Springs and are experiencing problems with sewage in your household, then it's time to call in the experts. Deep Water Emergency Services will use specialized equipment to solve all your sewage problems and keep you and your household safe and healthy.  
2. Locate the Source of the Problem
Here at Deep Water, we recognize that sewage cleanup doesn't end with the removal of sewage waste. When doing a sewage cleanup job, our qualified personnel will always try to find and address the root cause of the sewage problem, thereby preventing it from occurring again.
Sewage backup can happen at any time of day. Waking up to see sewage waste on your property can be disconcerting and worrisome. If you ever find yourself in such a predicament, don't panic! Call the reliable sewage cleaning Colorado Springs experts who are available 24/7 and to help you with emergency sewage situations.    
Another benefit derived from hiring experts in sewage cleanup in Colorado Springs, CO is the reduction in losses and restoration costs. Sewage experts are quick and efficient — allowing homeowners to save their belongings within a reasonable timeframe. They have the skills to handle and deliver quality results.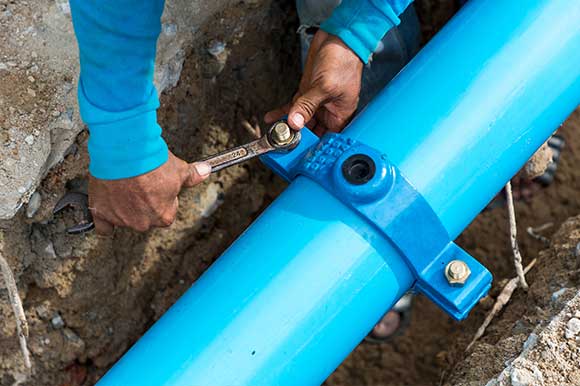 Why Choose Deep Water Emergency Services & Restoration
Deep Water Emergency Services & Restoration has been in the industry for several years, which has given us tons of experience and knowledge about water damage restoration. We are sewage cleaning Colorado Springs, CO, that is IICRC-certified and BBB-accredited, and our comprehensive approach to sewage problems guarantees quality work and solutions that last.
If you are experiencing a sewage emergency call us and we will get our experts there as fast as possible.
We have proper protective gear and equipment for dealing with waste and dirty water. We'll do the dirty work of cleaning your property and ensure quality restoration to keep you and your family safe. 
As the sewage cleanup Colorado Springs, CO, experts, we understand the risks and the importance of doing a seamless job, so we employ a comprehensive, planned approach that we have perfected over the years. This plan includes:  
Sewage Removal
Thorough Inspection and Cleaning
Demolition of Affected Areas
Drying, Disinfecting, and Deodorizing
Complete Restoration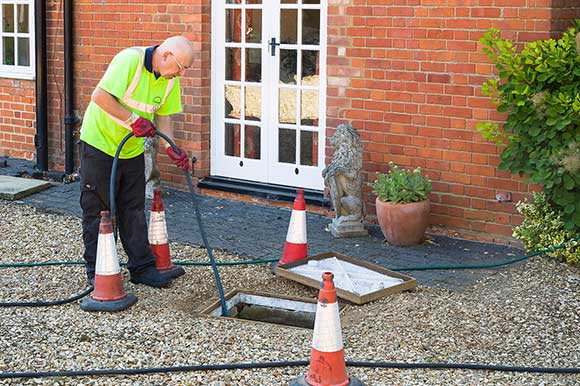 Trust Seasoned Experts in Sewage Cleanup
Deep Water Emergency Services & Restoration is the one to call when something threatens your property.
We believe that no individual should have to deal with sewage, water damage, mold growth, or fire damage on their own. Give us a call! We're always here for you!