Protect Your Property with Our Sewage Cleanup in Castle Rock, CO
Hire a company that values your property as much as you do. Call us for sewage cleanup in Castle Rock, CO.
Available 24/7 Emergency Service
Quality and Affordable Sewage Cleanup Castle Rock CO
Sewage backups pose threats to your property and health. They can cause serious damage to properties and result in expensive repairs and potential loss of belongings. In addition, exposure to sewage can result in serious health risks, including hepatitis, leptospirosis, and typhoid fever.
Removing sewage on your own can be hazardous to your health without the proper equipment and training. When it comes to sewage cleanup services Castle Rock CO, it's always advisable to call in experts. They have the required experience and knowledge to deal with sewage backup.
Deep Water Emergency Services & Restoration offers comprehensive sewage cleanup in Castle Rock, CO. With our experienced technicians, state-of-the-art equipment, and commitment to client satisfaction, we guarantee that we can expertly restore your property to its pre-damaged condition.
Our Sewage Cleanup Castle Rock CO
At Deep Water Emergency Services & Restoration, we understand that encountering sewage backup is an inconvenience, so we're here to take a weight off your shoulder. We focus on making sewage cleanup in Castle Rock as seamless as possible. Our team utilizes a structured approach.
Here's how it works: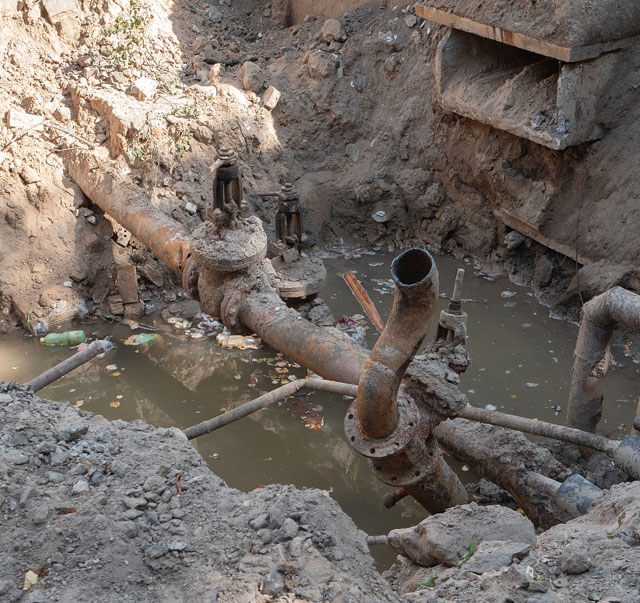 Why Call for Professional Sewage Cleanup Castle Rock CO
If you encounter sewage backup on your property, it's crucial to call experts immediately. Delaying professional help can cause disastrous effects on your property and cost you thousands of dollars. Here are some reasons why you should call for professional sewage cleanup in Castle Rock, CO:
1. To Prevent Damage and Reduce Total Costs
Sewage backups require quick action. By choosing to hire experts, you can get timely and appropriate services, which help reduce the risk of further damage and more costly repairs.
2. To Eliminate Health Hazards
Don't put yourself in danger by attempting to clean up sewage on your own. Experts can handle everything for you and ensure your safety and protection from harmful contaminants.
3. To Prevent Sewage Backup from Recurring
Cleanup companies have the necessary equipment and knowledge to determine the source of the sewage backup on your property. They can take the necessary steps to prevent it from happening again.
What to Do Before the Cleanup Company Arrives
As one of the most experienced sewage cleanup companies Castle Rock CO, we understand the destructive consequences of a sewage backup. The following are some precautions you can take before our team arrives:
1. Ensure everyone's safety. For the safety of the elderly, children, and pets, keep them away from the contaminated area until our experts complete the sewage cleanup process.
2. Switch off the electrical power supply. Turning off the main power source and avoiding electrical outlets near the contaminated area will reduce the risk of electrical hazards. It will also make it easier and safer for our team to work on your property.
3. Open the doors and windows. Doing so is one to naturally increase ventilation in your home or business. Proper ventilation can help reduce the risk of inhaling harmful particles and contracting airborne diseases.
4. Move all the dry items to a safe space if possible. Transfer your important belongings to a dry and safe place. By moving them, you're protecting them from further damage.
FAQs About Our Sewage Cleanup Castle Rock CO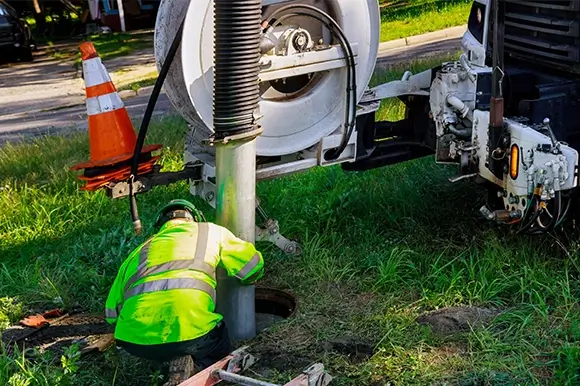 The time needed to complete the sewage backup cleanup varies based on the extent of damage and the amount of work required. The process might take a few days, but we assure you that we'll work as efficiently as we can.
For your and everyone else's safety, it's recommended to let the professionals handle the cleanup process. Our team has the necessary experience and equipment to handle sewage cleanup properly.
You might encounter sewage backup due to various factors, with the leading causes being toilet blockages, tree root infiltration, clogged drains, heavy rainfall, and damaged sewer lines.
Yes, we are a BBB-accredited and IICRC-certified company. These credentials serve as proof of our capability to provide effective solutions and commitment to helping clients during emergencies, such as sewage backup.
Clear indications of sewage backup include slow drains, clogged toilets, and foul odors coming from your drain. If you encounter any of these signs, it's important to seek help from our professionals immediately.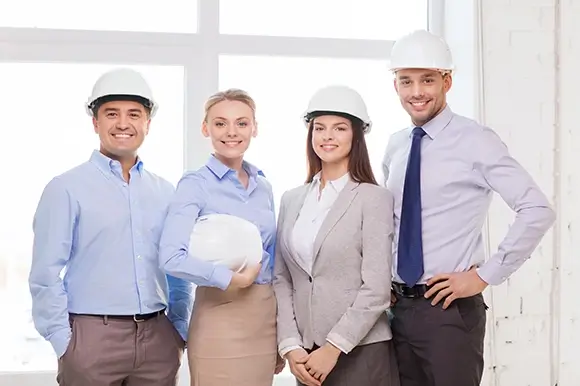 Why Choose Us for Sewage Cleanup Castle Rock CO
We are committed to giving you excellent service. With over two decades of experience in sewage cleanup in Castle Rock, CO, we have served thousands of clients in the Centennial State. Here are other reasons why we stand out from the rest:
Decades of Experience
We have more than 20 years of experience providing sewage cleanup. Our extensive experience gives you the assurance that you can trust our cleanup experts to provide quality services.
Client-Centric Approach
Your satisfaction and safety are our top priorities. Our team is always available to listen to your feedback and address any concerns you may have about our services.
24/7 Availability
Our lines are open 24/7. Night or day, Deep Water Emergency Services & Restoration is only a call away for any sewage backup emergency. Call us, and we'll be there to help you!
Contact Us for Sewage Cleanup Castle Rock CO
For proven and tested sewage cleanup services, look no further than Deep Water Emergency Services & Restoration. Should you have inquiries regarding our services, we're only a phone call away. We look forward to serving you!