The Most Reliable Sewage Cleanup Denver Has to Offer
Keep your entire household safe by calling for professional sewage cleanup Denver.
Available 24/7 Emergency Service
Comprehensive Sewage Cleanup Denver to Restore Your Property
Sewage backups are a problem that requires immediate action. It can lead to contamination of soil and water and cause serious health issues, sewage contains various harmful microorganisms. To ensure safety, it's essential to call for professional sewage cleanup services if you encounter a sewage backup.
Deep Water Emergency Services & Restoration is here to help you. We have more than two decades of experience dealing with all types of sewage backup—from toilet overflows to flooded basements. With our cleanup specialists on the job, your entire household is sure to remain safe and secure.
Our Sewage Cleanup in Denver
Deep Water Emergency Services & Restoration values every client's convenience when providing sewage cleanup services.
Here's how our process works:
1. Inspection
When we arrive at your location, we'll start by inspecting your property. Our experts will identify where sewage is backing up and address it. We'll also determine the necessary work, cost, and estimated timeline.
2. Sewage Removal
Once we're done with the inspection, our cleanup specialists will remove the sewage. The longer it stays on your property, the more damage it causes. You can rely on us to act fast and prevent further damages and losses.
3. Cleaning
After the sewage is removed, we'll start with the cleaning phase and conduct another round of inspection to ensure that no sewage is left. We'll also remove mold and mildew and prevent them from spreading.
4. Demolition
Next, we'll demolish all the contaminated and damaged parts of your property. We'll inform you if your drywall, baseboards, and carpets already require replacements. After this, we'll conduct another round of cleaning.
5. Drying, Disinfection, and Deodorization
We'll start drying out your property after the cleaning and demolition. Our team of cleanup experts only utilizes industry-standard dryers, disinfectants, and deodorizers to ensure quality cleanup services.
6. Complete Restoration
The final step is complete restoration. With more than 20 years of providing reliable sewage backup cleanup, we guarantee you that we can restore your property to its pre-damaged state.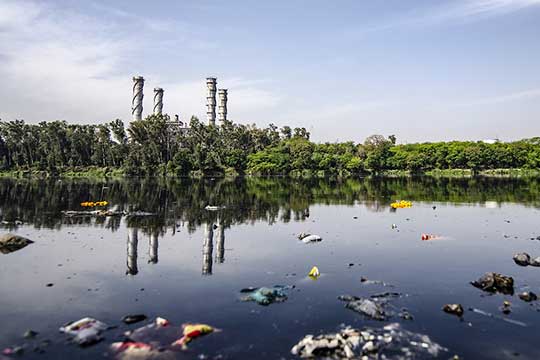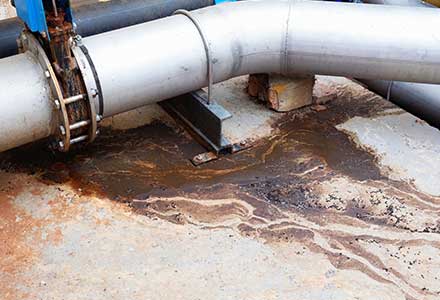 Why Call for Professional Sewage Cleanup Denver
If you notice sewage backing up into your property, don't delay calling for professional sewage cleanup. It's essential that you call a cleanup company with proven experience. Here's why:
1. To Prevent Damage and Reduce Total Costs
When left unaddressed, sewage can quickly seep through the members of your property, such as the beams, floors, and columns. With professionals on the job, you can prevent this from happening.
2. To Eliminate Health Hazards
You won't have to go through all the cleaning and restoration when you utilize the services of a cleanup company. They'll do all the necessary processes to keep you from getting exposed to contaminants.
3. To Prevent Sewage Backup from Recurring
An experienced cleanup company can help you identify the root cause of the sewage backup on your property. By knowing the cause, you'll be able to know the best preventive measures to take.
What to Do Before Our Denver Sewage Cleanup Experts Arrive
Deep Water Emergency Services & Restoration is here to help you keep your household safe when you encounter a sewage backup. Here are some of the things you need to do before we arrive at your location:
1. Ensure everyone's safety. Bring seniors, children, and pets to a safe space. Don't let anyone go near the contaminated area until our experts complete the restoration process.
2. Switch off the electrical power supply. This is to prevent electrical hazards from arising and to let our team gain access to the contaminated area safely. Don't touch any electrical outlets near the contaminated area.
3. Open the doors and windows. Doing so allows for proper ventilation and prevents you from getting infected with airborne diseases, as sewage is known to release harmful microorganisms into the air.
4. Move all the dry items to a safe space. To prevent more damage, move all the items that the sewage hasn't touched yet. Do this without going near the contaminated area. Leave it to our experts to handle everything near the area.
Why Choose Us for Sewage Cleanup in Denver
Among the many sewage cleanup companies, we remain the best option. Here are some things that set our team of cleanup specialists apart:
State-of-the-Art Equipment
With access to cutting-edge devices, products, and tools, we guarantee quality sewage cleanup services.
Trustworthiness and Quality
As a trusted company, we value your belongings as much as you do. We're your partner in restoring your property.
Client-Centric Approach
Your convenience is our priority. Tell us your needs and preferences, and we'll consider them every step of the way.
24/7 Availability
Emergencies can take place anytime. So, our team provides round-the-clock services to keep clients safe and secure.
Prompt Response
Sewage backups require immediate action. You can rely on Deep Water Emergency Services & Restoration's efficiency.
Certified Team
We have a BBB accreditation and IICRC certification. They are proof that we're experts in sewage cleanup.
Contact Us for Sewage Cleanup Services in Denver, CO
Ensure your safety and let our expert team deal with sewage backup for you. Feel free to give us a call should you have any inquiries regarding our sewage cleanup services. Our staff will respond to you immediately. Contact us today!