Sewage, or domestic wastewater from residential areas, usually undergoes a process before being reused or released back to different bodies of water.
That specific process is called wastewater treatment. Wastewater treatment involves many steps, the first part being the transportation of sewage from residential sewer systems to wastewater treatment plants.
However, there are times when sewer systems overflow before they can transport the wastewater; and that can turn into a serious problem. Sewage contains many contaminants, which is why people should avoid direct contact with it as much as possible.  
It is always a good idea to leave the sewage cleanup in Denver, CO, to experts and never attempt to do it yourself. Cleaning sewage requires the right protective and cleaning equipment. At Deep Water Emergency Services & Restoration, we have everything needed to handle the mess. When sewage backup happens, call us right away.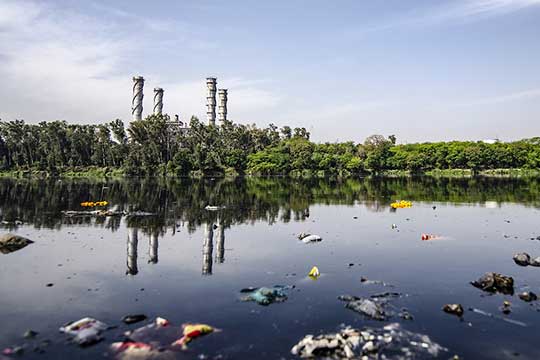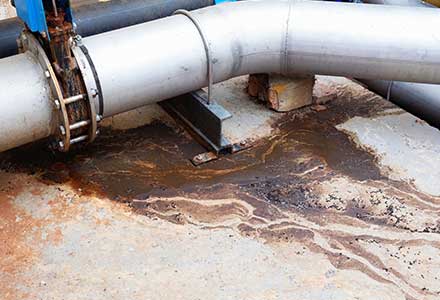 Retain your property value and avoid irreversible, long-term damage
Deep Water will help you get your property back to good shape
It is always important to know what is causing sewage to backup on your property. When you know what is causing your sewage to backup, you can formulate an action plan to prevent it from happening again. 
Deep Water is considered the expert for sewage cleanup services in Denver and will identify the common causes of sewage backups. They will then cleanup the mess and fix the cause ensuring the sewage backup doesn't occur again.
Here are some of the common causes of sewage backups:
Sewage backups commonly happen in older homes because of their older plumbing materials. Old pipe materials usually corrode and wear out quicker than the materials we use today. Those old pipes will inevitably break or burst sooner or later, leading to an unfortunate sewage disaster.
If you have trees in your yard, their roots may find their way to your pipes. Tree roots always seek sources of nutrients, especially in the summer. Since there's a variety of things that go down the drains, tree roots may bust, redirect, or poke the pipes. When your sewage pipes are damaged by tree roots, you can ask for Deep Water, the experts in sewage cleanup in Denver.
Heavy rains result in sewage backups when the excess water has nowhere to go. If your property's sewer line connects to the municipal sewer line, backups due to flooding may happen. When your sewer system is overflowing due to excess floodwater you should hire a professional Denver sewage cleanup team like Deep Water Emergency Services.  
Food particles, hair strands, soap scum, and grease are the most common culprits behind drainage issues. There shouldn't be any blockages along the pipes for your plumbing system to work seamlessly.
Benefits of Hiring Experts in Sewage Cleanup
When it comes to sewage cleanup services, hiring professionals is better for you and your property. Avoid the headaches and hassle when you have experts do the job. Here are some reasons you should do it: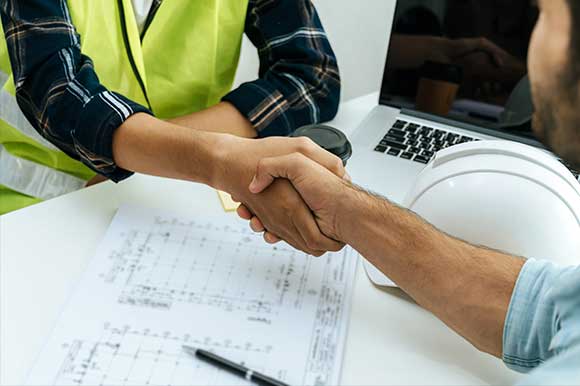 Hiring professionals to deal with the problem is more economical. Restoration experts act faster and minimize the losses and restoration costs. Aside from that, they deliver satisfactory results.
Sewage backups can happen anytime. The good news is that experts are available in emergencies and can get to you at any time. Their emergency services will save you from a messy situation every time.
Seasoned providers of restoration services have the experience and expertise. When it comes to handling bio-hazard waste and repairs, they're the ones to trust. Experts guarantee every corner and every inch of your property is checked to prevent any future problems.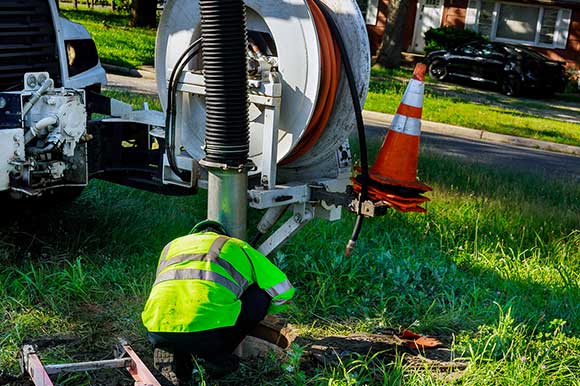 Choose Deep Water Emergency Services & Restoration's Sewage Cleanup Denver, CO, Package
At Deep Water, we offer top-notch restoration services that cater to our customer's specific needs, making us the go-to restoration company for sewage cleanup. We have gained the trust of many customers over the two decades of providing quality Denver sewage cleanup services. We do not just accomplish what we should; we go above and beyond.  We always approach every sewage issue the  best way we can. Our team completes every step and ensures that nothing goes unnoticed.
Deep Water sewage cleanup services Denver offer a comprehensive yet competitively priced package that includes emergency sewage cleanup 24/7. With our package you can be sure we will attend to your sewage emergencies no matter the time day or night. We will save your property from damage and your loved ones and belongings from unsanitary sewage backups.
Deep Water has a meticulous step-by-step process when dealing with sewage backup cleanup Denver. The Deep Water team has the tools and experience to handle minor and major sewage problems.
Here's how we do it:
Sewage and wastewater are unsanitary and dangerous to your health which is why Deep Water prioritizes sewage backup cleanup Denver. We remove sewage quickly and safely leaving you and your family with a pleasant and safe environment.
2. Inspection and Cleaning
At Deep Water, we care about your health and your assets. After we inspect the extent of the damage caused by sewage backup, we'll proceed with a thorough cleaning to ensure no traces of sewage remain.
If the damage is extensive, we may need to demolish some parts of your property — drywalls, baseboards, paneling, and carpets. If the level of contamination is high and the chances of complete restoration are low, we'll brief you before we proceed with the demolition.
4. Drying, Disinfecting, and Deodorizing
After cleaning and removing contaminated parts, we'll utilize top-of-the-line equipment to dry, disinfect, and deodorize your property. This is a crucial step that will mitigate mold growth and bacteria development.
The last step of the sewage cleanup Denver process is to restore your property so it is as good as new. After Deep Water has done their job you can always return to a safe and sewage free home.
The last step of the sewage cleanup Denver process is to restore your property so it is as good as new and still retains its value. After Deep Water has done its job you can always return to a safe and sewage-free home.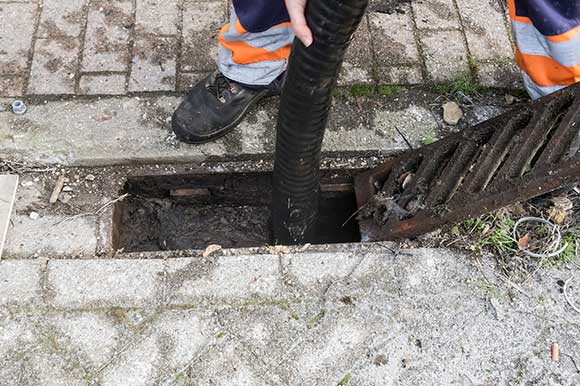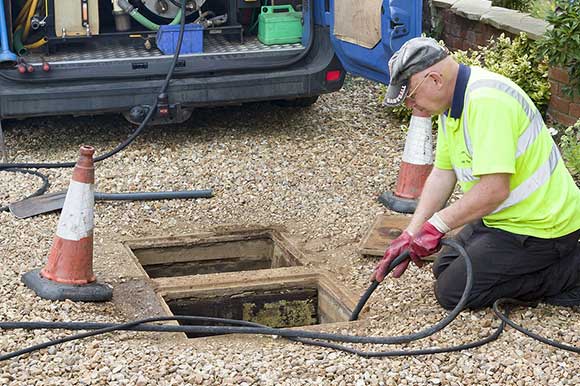 We are here to help anytime, all the time.
If you are experiencing issues with Denver Sewage Cleanup, then it's time to contact the experts at Deep Water.
Deep Water Emergency Services & Restoration is ready to help you with any sewage problem that may occur. We provide free estimates and are always ready to tackle even the nastiest sewage backup jobs. Call reputable experts to do the job for you. Reach out to us today!