Professional Sewage Cleanup in Aurora CO
Avoid the stress and danger that come with sewage backups and let Deep Water Emergency Services & Restoration provide you with sewage cleanup Aurora CO.
Available 24/7 Emergency Service
Thorough Sewage Cleanup Aurora CO, to Keep You Safe
Sewage backups are a serious issue that can have a devastating impact on both your property and the community. In addition, exposure to sewage can lead to numerous health issues that can affect everyone, especially the immunocompromised. For these reasons, it's best that you hire cleanup experts to perform all the necessary measures to address sewage backup.
Dealing with sewage backup requires specialized knowledge and equipment, making it a task best left to experts. Deep Water Emergency Services & Restoration provides sewage cleanup services Aurora CO. We can help you remove sewage backup and the threats it poses from your property. With over 20 years of serving clients, you can rely on us for all your sewage cleanup needs.
Our Sewage Cleanup Aurora CO
At Deep Water Emergency Services & Restoration, we utilize an efficient process to ensure every client's safety and convenience. Here's how our sewage cleanup in Aurora, CO, works: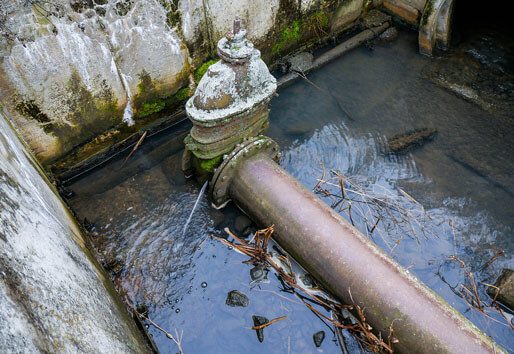 Why Call for Professional Sewage
Cleanup Aurora CO
Sewage backups are one of the most stressful problems a property owner can face since they pose several serious dangers. Once you notice sewage backing up into your property, you must immediately call for professional help. Here's why:
1. To Prevent Damage and Reduce Total Costs
The damage caused by sewage backup can be extensive and costly. Our team of experts at Deep Water Emergency Services & Restoration will meticulously work to fix the issue and prevent further damage.
2. To Eliminate Health Hazards
Professionals must handle cleaning and restoration after a sewage backup for your health and safety. By hiring us today, you can avoid exposure to harmful substances that can make you sick.
3. To Prevent Sewage Backup from Recurring
Our sewage cleanup specialists have the necessary tools to identify the source of sewage backup on your property. By identifying the cause, we can help you prevent future occurrences.
Why Choose Us for Sewage Cleanup Aurora CO
As one of the most reputable sewage cleanup companies Aurora CO, you can count on us to get the job done right. With more than 20 years of experience, we've helped thousands of clients ensure safety on their properties. Here are the reasons why we're the best company to hire:
Certified Team
Deep Water Emergency Services & Restoration is BBB-accredited and IIRC-certified, so we guarantee that we're experts in sewage cleanup.
Client-Centric Approach
Your comfort and satisfaction are our top priorities. We are always available to receive your comments and feedback regarding our services.
Prompt Response
Sewage backups require prompt and appropriate attention. You can depend on us for speedy and effective sewage cleanup in Aurora, CO.
State-of-the-Art Equipment
Since we only utilize cutting-edge tools, devices, products, and practices, our cleanup experts only provide proven-reliable services.
Trustworthiness and Quality
Our cleanup specialists value your home or business as much as you do, so we'll provide you with the service you deserve.
24/7 Availability
Sewage backups can happen at any time. You can call us whenever you need quality sewage cleanup. We're available 24/7.
Contact Us for Sewage Cleanup Aurora CO
Get rid of sewage backup and eliminate the dangers it poses with the help of Deep Water Emergency Services & Restoration. For any inquiries regarding our sewage cleanup services, feel free to give us a call. We'll respond to you immediately. Contact us today!