Deep Water COVID19 Decontamination
Coronavirus has taken the whole world by storm in early 2020 and is still impacting us today.
COVID-19 is a highly infectious disease that causes respiratory illness. This virus is responsible for over 100 million infections and over 2.5 million deaths. Data of which is still increasing in several countries today.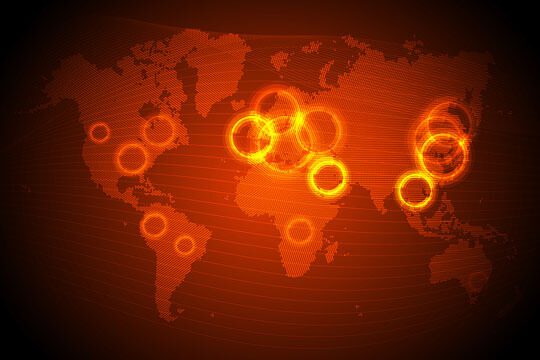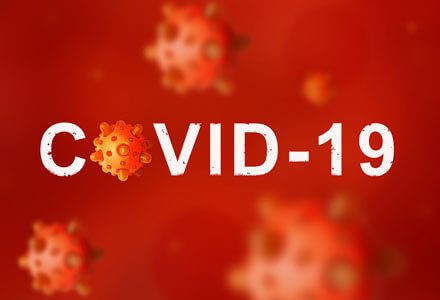 Retain your property value and avoid irreversible, long-term damage
Deep Water will help you get your property back to good shape
Stop the Spread of COVID-19
COVID-19 is spreading like wildfire, and everyone needs to take the matter seriously.
The whole nation's primary concern is to stop the spread of the virus. The virus spread happens when an infected person (1) coughs or sneezes in front of another person or (2) coughs or sneezes on surfaces, objects, or fabrics. The virus can be transmitted when an uninfected person touches an object or surface that an infected person has recently coughed or sneezed on and then immediately touches their mouth, nose, or eyes. According to the CDC, viable coronavirus can be detected on non-porous surfaces for days to weeks.
This communicability is why health organizations worldwide are mandating the public to follow health protocols, such as frequent washing of hands with soap and water, use of hand sanitizer whenever needed, practice social distancing, and proper mask-wearing and other protective gear.
Though we follow this ourselves, it is not a guaranteed fact that we are safe. We cannot be sure if we thoroughly disinfected our homes, office, or other establishments. We may need to invite friends or relatives over, and while people typically come and go to offices and establishments, there is always the risk of contamination. While we are highly committed to cleaning and disinfection of surfaces within our premises, there are still areas which we cannot clean all the time. Unlike professional cleaning services, we are likewise not equipped with the proper devices and disinfectants.
Benefits of Hiring Professional Cleaning and Disinfection Services
With this virus still going worldwide, the need for cleaning and disinfection services has become apparent. It has become one of our necessities to keep ourselves, our loved ones, and our home safe.
Buying your peace of mind these days equates to hiring professional cleaning and disinfection services. The peace of mind it brings when you book deep cleaning for your house or office is just immeasurable.
While we know how to clean our house, there are things we lack: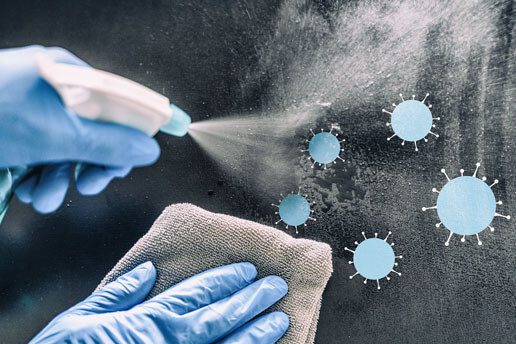 Cleaning Tools Need Cleaning as Well
Let's admit it; this is the most common thing we fail to do – to clean the cleaning materials. We do not notice those brushes, sponges, mops, and brooms until we need them. When we need it, we use it right away without thinking about how clean they are. As we know, using these dirty cleaning materials can potentially do more harm rather than doing good. Professional cleaning and disinfection services disinfect cleaning materials before and after use. Most of the time, they use new cleaning tools, but they make sure these are well-disinfected. Cross-contamination is always a concern of professionals.
Medical-grade Disinfectant
While there are disinfectants available in the market, cleaning and disinfection services have access to several disinfectants, and they can decide whether one works better than another.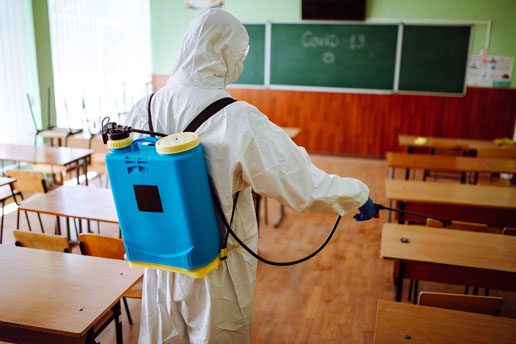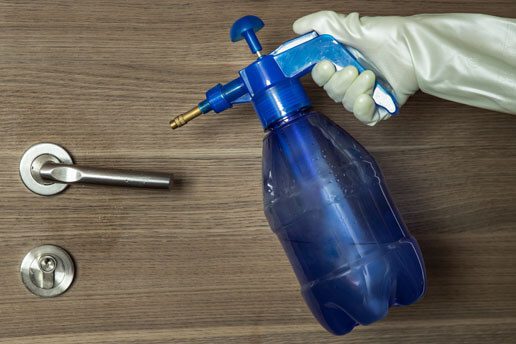 Disinfects Frequently Touched Surface and High-traffic Areas
Professional cleaners go through training to identify specific surfaces requiring more attention and disinfect more than others. A checklist is part of the cleaning plan to ensure that no surface is left untouched.
Hiring cleaning and disinfection services like Deep Water Emergency Services can help you stay sane amid a pandemic.
Going out of the house these days and going to high-traffic areas has caused so much stress to everyone. We know and understand that. Leave the cleaning and disinfection to us. Together, we can stop the spread of this virus. Call us now, and let us assist you with keeping your space clean and disinfected.