Premier Mold Mitigation Company
Deep Water Mold Mitigation
No matter how careful you are, there is always a possibility of mold infesting your property.
Mold thrives in areas with moisture. You might not notice it at first, but mold can wreak havoc on your home. If you've recently experienced water damage but didn't call experts for help, you might have to deal with mold problems in the future. Mold can grow in different areas such as wallpaper, ceiling, drywall, and more. If you ever find yourself in such a predicament, calling Deep Water Emergency Services & Restoration is the best decision you'll ever make.
Retain your property value and avoid irreversible, long-term damage
Deep Water will help you get your property back to good shape
Here is an overview of what we can do for you to mitigate the growth of mold in your property: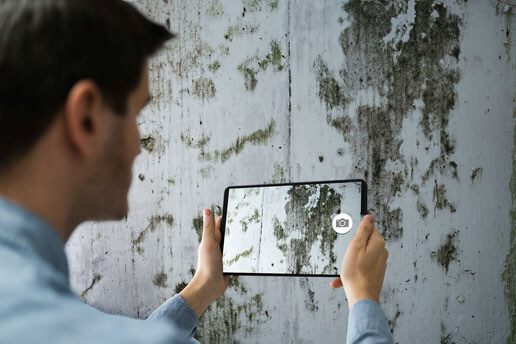 Assessment of Mold Damage and Inspection
When you notice spores of mold growing, that is a clear-cut sign you need mold mitigation. There are different types of mold, and each requires a unique approach. A professional mold mitigation company will first assess the extent of the damage. After that, Deep Water Technicians will inspect your home to check whether they have contained the mold growth to one area or if it has spread.
Mold can be a threat to the stability of your home and your overall health. Mold can also exist outside your property and is airborne coming inside through cooling and heating systems or even attach to your pet's fur or your clothing.
Experts know how to contain mold properly. You can rest assured that the situation will not get out of hand.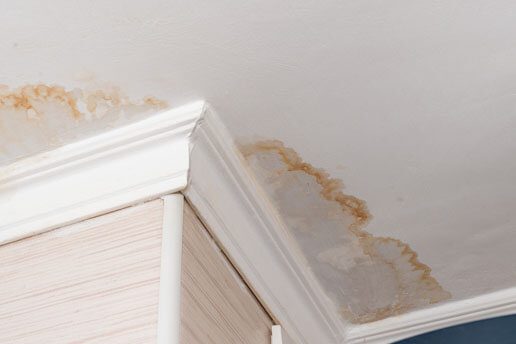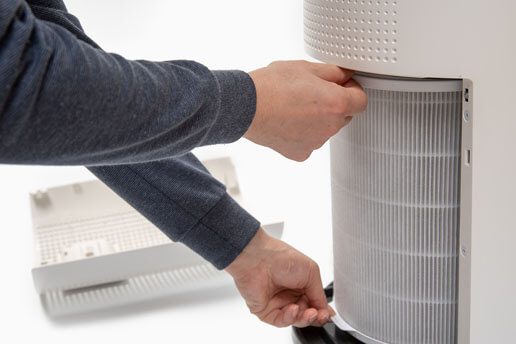 Use of Air Filtration Equipment
Mold is a slick enemy. You may not be aware that they are already in the air you breathe. Attempting to get rid of the mold on your property on your own doesn't guarantee a seamless removal. You might also put your health at risk.
Expert mold mitigation contractors can assist you with airborne mold spores by utilizing the proper tools, approach, and equipment to clean your air.
Eliminate Mold and Pull Out Mold-Infested Stuff
When the extent of mold growth has already affected the furnishings on your property, it is necessary to remove them. Mold can also infest the drywall. Removing all effected surfaces can help remediate the growth of mold. Our professionals know the correct treatment to eradicate colonies of mold and prevent them from returning.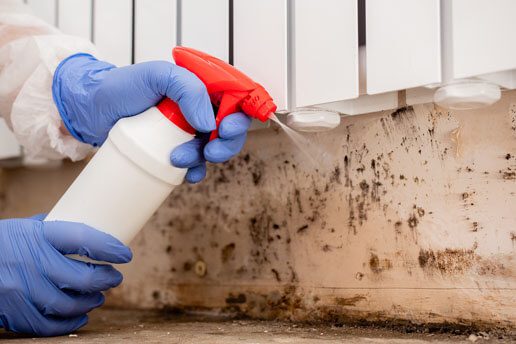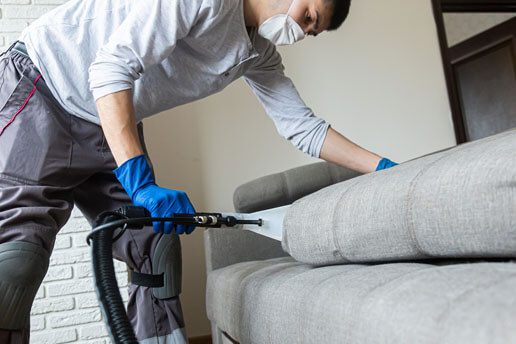 Cleaning and Sanitizing of Your Items.
There are items in your home that may have been affected by mold. That doesn't mean disposal is the only option left. Part of the mold mitigation process is cleaning furnishings or other belongings touched by molds such as cabinets and curtains.
Regular cleaning may not work in eliminating mold. Our experts know techniques to clean your home effectively and thoroughly.
Restoration of Your Property.
The more extensive the mold damage is, the more extensive the repairs. Our professionals can help replace drywall, repaint walls, and even install new carpets. You can rest assured that your home will be in tip-top shape again.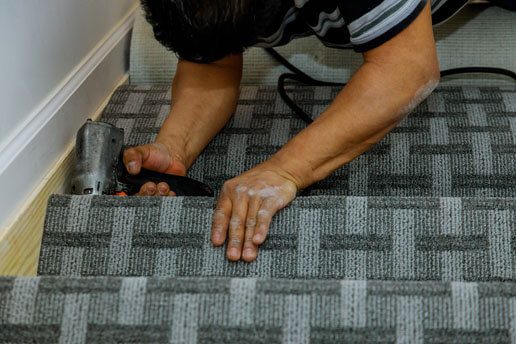 If you've been looking for a mold mitigation company that can do a flawless job, Deep Water Emergency Services & Restoration is here for you.
Our team is equipped with the knowledge, tools, and equipment to handle even the worst mold infestation there is. We have more than a decade of expertise in the field. Call us now, and we'll see what we can do to help you!