The Best Sewage Cleanup in Westminster, CO - DWESR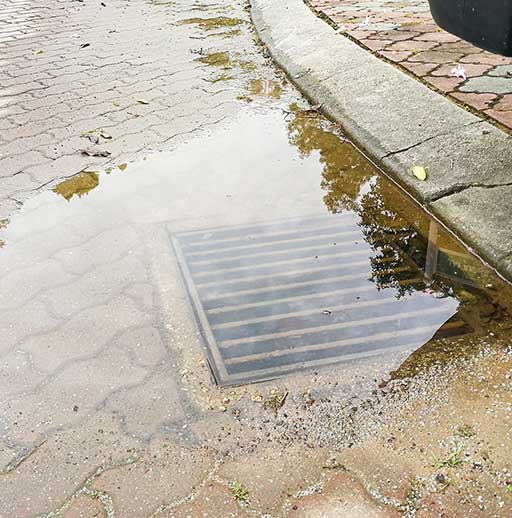 From 2008 to 2018, the flow of sewers in Westminster, Colorado has increased by 40%; and the increase still happens today.
The city assessed the sewers, and they found that their condition will not allow them to store more wastewater.
As a mitigating measure, developments in Westminster have stopped due to sewage issues for the past few years. Since the sewer systems are nearing their capacity, the people who reside in the area may have trouble once sewage issues arise.
With the situation mentioned above a significant concern, it is imperative that sewage cleanup in Westminster, CO, is done immediately. The threat and hazard that sewage issues may bring are not something to neglect.
Retain your property value and avoid irreversible, long-term damage
Deep Water will help you get your property back to good shape
Benefits of Having Sewage Cleanups
As a resident, you can help prevent sewage issues from occurring in your area. Among the best options is to contact sewage cleanup companies in Westminster, CO, to have your sewer systems cleaned and free from debris.
If you are wondering how you and your household can benefit from having a sewage cleanup, take a look at this list of benefits:
Prevents Serious Problems from Arising
Sewage cleanups can prevent more severe problems from arising. During a sewage cleanup, the professionals will remove waste materials that do not belong in a sewer system; so, a cleaned-up sewer system is less susceptible to blockages and clogging.
For that reason, both flooding and overflowing have slimmer chances of taking place.
Let us be the first to admit, foul odor is annoying and not healthy for anyone. Calling on sewage cleanup services in Westminster, CO, can help in limiting and eliminating offensive odors that come from sewage.
You may experience airborne contaminants if you do not address the foul odor immediately.
Promotes a safe and clean community
Having sewer systems cleaned regularly promotes cleanliness and safety in a community. Harmful bacteria and viruses are less likely to thrive when regularly practicing sewage cleanup.
A convenient and hazard-free way of living will benefit the residents in the long run.
Why Choose DWESR for Sewage Cleanups
At Deep Water Emergency Services and Restoration, we ensure that the quality of services we offer remains top-notch. After more than 20 years in this business, we have gained experience and learned a lot about sewage cleanup.
Here is a list of the things we can do for sewage cleanup services in Westminster, Colorado:
Removing waste materials and pumping out domestic wastewater.
Assessing the situation and identifying what caused sewage issues to arise.
Drying up the affected areas.
Sanitizing your homes.
Eliminating mold to ensure the structural strength of your house is maintained.

Apart from the things listed above, we can also help you with insurance claims!