If you ever have to deal with sewage backups at home, the smartest thing you can do is call in professional sewage backup cleanup services. These experts have the tools, knowledge, and experience to handle even the most severe cases and get your sewage system back on track. But just because you've had professionals come in and help doesn't mean you can forget about the problem altogether. It's up to every household to maintain a healthy and functional sewage system.
Sewage backups might not be as dramatic as fires or tornadoes, but they can still cause a lot of problems. If left untreated, they can lead to serious health risks, sanitation issues, and property damage. That's why it's crucial to address the issue as soon as possible and deal with it effectively. Regular maintenance of your sewage system is also essential to prevent future backups from happening. Simple things like not flushing inappropriate materials down the toilet or sink can go a long way in keeping your sewage system functioning correctly.
Common Causes of Sewage Backups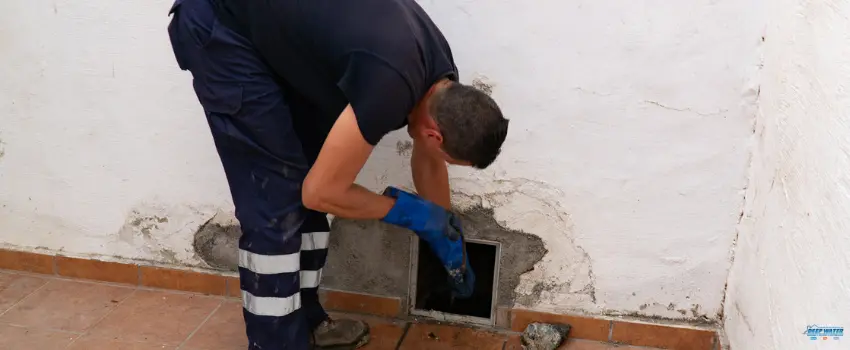 Dealing with a sewage backup problem can be a huge headache, and the first step to fixing it is identifying the root cause. Luckily, you don't have to do it alone. Professional sewage cleanup services can help you pinpoint the reasons behind the issue, so you can take the necessary steps to limit or prevent future damage. Nonetheless, sewage backup usually occurs for the following reasons:
1. Flooding
During heavy rain, the combined residential and public sewer systems can get overwhelmed, which causes flooding and sewage to back up. This can be a major problem that requires immediate cleanup services for sewage backup.
Even if the water doesn't reach your home, it can still impact your sewer line. If the pump station that helps manage the sewage system gets flooded, it can cause your sewer system to overflow. And if there's a power outage, things can get even worse since electricity is required to run several sewer plants that keep return valves sealed. If your sewer system can't handle the amount of wastewater during heavy rain, all the waste can flow back into your pipes, resulting in serious sewage backups.
2. Clogged Drains and Sewer Lines
All the drains in your home direct wastewater to your sewer lines and eventually to public sewer systems. If any of these drains and sewer lines is clogged with oil, hair, food, and other debris, chances are the wastewater will just flow back into your home. It happens when anyone in your household recklessly flushes something (sanitary napkins, wet wipes, etc.) in the toilet that shouldn't be flushed there; or when someone forces huge chunks of leftover food (especially the greasy ones) into the garbage disposal unit on the kitchen sink.
But it's not just household waste that can cause problems. Sometimes, tree roots or other outdoor debris can interfere with the sewage system's proper functioning. If you notice any signs of a blockage, like slow drainage or gurgling sounds from your pipes, it's important to address the issue right away to avoid a more serious backup. And, of course, remember to be mindful of what you're putting down your drains and toilet – a little caution now can save you from a big headache down the line!
3. Old or Broken Sewer Lines
If you live in an older home, there's a good chance that you have a sewer line that's made of PVC, Orangeburg, or even clay. The type of material used to make your sewer line can have a big impact on how long it lasts – PVC is the most durable and can last up to 100 years, while Orangeburg and clay pipes generally have a lifespan of 30 to 60 years.
However, no matter what kind of sewer line you have, unexpected damage can still occur. Pipes can crack due to a variety of reasons, such as shifting soil or the intrusion of tree roots. When this happens, it can cause a serious blockage in your sewer line and result in sewage backup.
4. Tree Roots
Believe it or not, trees can sometimes be the culprits behind a clogged or damaged sewer line. When tree roots grow into the pipes, they can cause all sorts of problems, from pinching and redirecting the flow of wastewater to even completely crushing the mainline.
The worst part is that this damage can require a lot of work to fix – not only will you have to deal with sewage cleanup, but you may also need to replace the entire sewer line. And the longer you wait to address the problem, the more serious and costly it can become.
So if you have trees growing near your sewer line, it's a good idea to keep an eye on things and have the line regularly inspected by a professional.
Preventing Sewage Backups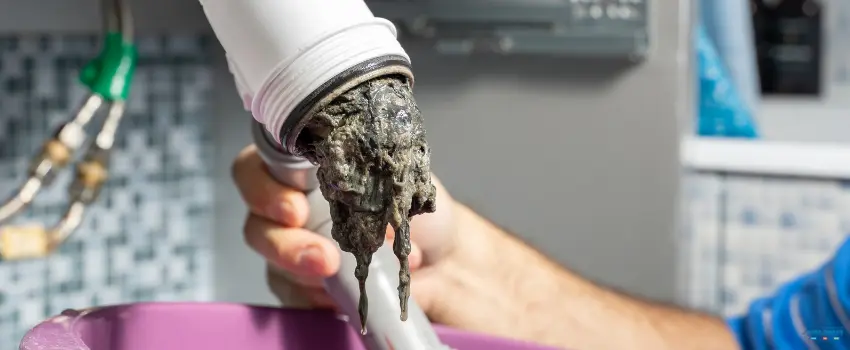 Dealing with sewage backup can be a real nightmare – if you've experienced it before, you know just how unpleasant and costly it can be. That's why it's crucial to know how to clean up after it and, even more importantly, how to prevent it from happening again.
Thankfully, there are some simple steps you can take to prevent sewer backups in your home. Here's how:
1. Install a backwater valve.
If you're worried about the risk of sewer backup in your home, one solution is to install a backwater valve, also known as a backflow prevention device. This handy device can be installed between your home's sewer line and the city's main sewer system to help prevent sewage from flowing back into your home.
2. Beware of the common causes of clogs.
If you want to avoid blockages in your home's sewer system, there are a few things you should be mindful of. Here are some common culprits that can lead to pipe blockages:
Fat deposits – Pouring fats, oils, and grease down the drain allows them to enter the sewer system, where they harden, cool, and stick to the pipe's inner walls. Over time, these substances build up inside the pipes and become sewer blockages.
Plant roots – Tree roots often grow toward areas where there are moisture and nutrient sources. They may either seep through a crack or grow strong enough to eventually move through the pipeline and break it apart.
Unflushable items – These items include baby wipes, dental floss, feminine products, and diapers. Proper disposal of each would be through the trash can, not the toilet.
Broken pipes – Broken or ruptured sewer pipes result in frequent backups due to the improper draining of sewage.
3. Don't flush or pour chemicals in your toilets and drains.
Keep chemical products like chemical drain cleaners, formalin, latex paint, and hydrogen peroxide from flowing down your sewage system.
4. Have your plumbing inspected by a professional regularly.
Hire a professional plumber to inspect your sewage lines with their special equipment if you notice possible concerns with drainage or for regular pipe inspection every couple of years. Ensure that they are in good condition; otherwise, request for professional cleanup.
Key Takeaway
Dealing with sewage backups is no fun, but it's important to know how to clean up and prevent them from happening in the future. After a sewage backup cleanup, it's crucial to properly sanitize and disinfect the affected areas to prevent the spread of harmful bacteria and pathogens.
Additionally, taking preventative measures such as installing a backwater valve and being mindful of what you flush down the drain can help prevent backups from occurring in the first place. By taking these steps and knowing how to clean sewage backup, you can keep your home's sewer system in good working order and avoid the mess and stress of sewage backups.
When do we step in?
After sewage backup, it's essential to take personal measures to protect yourself from harmful bacteria and pathogens. This includes wearing protective gear such as goggles, N95 masks, gloves, and boots, as well as thoroughly cleaning yourself and your clothes after the cleanup is complete.
However, if your sewage system has been significantly damaged, it's best to leave the cleanup to the experts. Deep Water Emergency Services & Restoration offers top-notch water damage restoration and sewage cleanup in Colorado Springs. Our professionals are equipped with the necessary tools and expertise not just for sewage restoration but in treating any water damage efficiently and safely.
Contact us today to learn more about our services and how we can help you get your home back to normal.