Based on the National Fire Protection Association's 2019 data, fire incidents in America were responded to approximately every 24 seconds. Additionally, the NFPA calculated that fire-related injuries occur roughly every 32 minutes, and fire-related fatalities transpire every 142 minutes.
The NFPA's estimates underscore the devastating consequences of fires. It's evident that preventive actions must be prioritized to minimize the occurrence of fire accidents and the need for repairing fire damage.
What to Do After Fire Damage
A dangerous aspect of any fire incident is fire damage. When faced with this disaster, here are some of the things you can do:
1. Ensure personal safety.
This should be your foremost priority after fire damage. To do this, evacuate the premises immediately, following established fire safety protocols. Also, stay clear of any potential hazards, such as structural damage or lingering smoke.
2. Contact emergency services.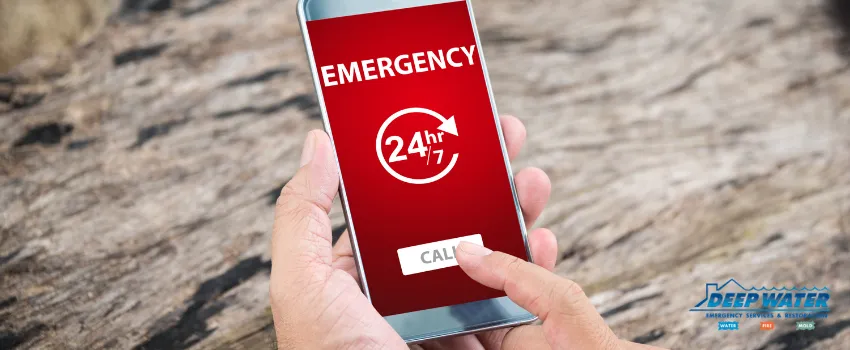 Once you are safe, contact the appropriate emergency hotline number or reach out to your local fire department. Inform them about the incident and provide the essential details. Emergency responders will dispatch the necessary resources to extinguish the fire and assess the situation.
3. Secure the property.
After the fire is extinguished and everyone is safe, take steps to secure the property. This involves boarding broken windows and doors and installing temporary fences around the property to deter trespassers.
4. Document the damage.
Take photographs and videos of the affected areas, capturing the extent of the damage to the structure, belongings, and valuable items. Proper damage documentation can help facilitate your insurance claims.
5. Notify relevant parties.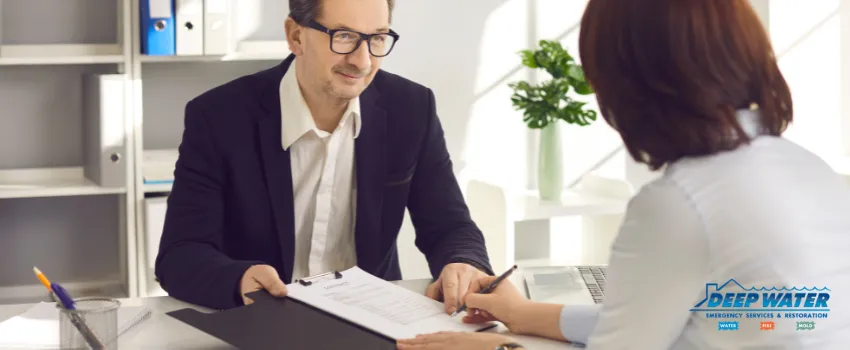 Contact your insurance company promptly to initiate the claims process. If you are renting the property, inform your landlord about the fire and follow their instructions for reporting the incident. In addition, notify utility companies and service providers so they can either suspend or restore services as needed.
What Not to Do After Fire Damage
If there are things you can do after fire damage, there are also those that you should never do, like the following:
1. Re-enter the property.
It is crucial not to re-enter the property until it has been deemed safe by fire damage restoration professionals. Structural damage, hidden hotspots, or lingering smoke can pose serious risks.
2. Do DIY cleaning.
It may be tempting to start fire damage cleaning soon after the disaster, but it's best to avoid doing this. The task requires specialized knowledge, equipment, and cleaning agents. Leave the job to trained professionals to get the best cleaning and restoration results.
3. Ignore health risks.
Fire damage can result in various health risks, including exposure to hazardous substances like asbestos and soot. You should not ignore these risks, especially prolonged exposure to areas with heavy soot residue.
4. Delay damage documentation.
Avoid delaying the documentation of the fire damage incident. Timely documentation enables efficient insurance claims processing and aids in the accurate assessment and restoration of damaged property.
How Do You Clean the Air in Your House After a Fire?
Consider the following steps when cleaning the air in your fire-ravaged house:
1. Assess air quality.
To assess your indoor air quality, consult with fire damage cleanup professionals who can conduct the needed test to determine the presence of smoke particles, soot, or other contaminants. Understanding the level of contamination will help you plan the appropriate cleaning and remediation measures.
2. Ventilate the house.
Proper ventilation is vital for improving indoor air quality. The best way to achieve this is by opening the windows and doors to allow fresh air to circulate throughout the house. Also, use fans or air purifiers equipped with high-efficiency particulate air (HEPA) filters to help remove airborne particles.
3. Clean surfaces and furnishings.
Thoroughly clean all surfaces and furnishings affected by the fire and smoke damage. Use appropriate cleaning agents recommended by fire restoration experts. However, you should hire fire damage cleanup professionals, especially when you have extensive cleaning needs.
Is It Safe to Sleep in the House After a Fire?
Sleeping in a fire-damaged house is unsafe until it has been thoroughly inspected, cleaned, and deemed safe by professionals. Lingering smoke particles in the air can pose respiratory risks, while structural damage can lead to collapse or other safety hazards. Before considering sleeping in the house again, you must consult with fire officials, building inspectors, or restoration professionals.
The Bottom Line
It's understandable to want to look after your house immediately after a disaster like fire damage. However, doing so without expert assistance carries a lot of risks. Fire damage restoration requires a comprehensive approach that involves more than just cleaning surfaces.
For this reason, seeking the services of an esteemed restoration company is a wise decision when dealing with fire damage. They can ensure a safer, cleaner, and healthier home environment.
Get outstanding fire damage restoration service from Deep Water Emergency Services.
If you've experienced the devastating effects of fire damage, Deep Water Emergency Services is here to lend a helping hand. We specialize in fire damage restoration and are dedicated to restoring your property to its former glory.
Don't hesitate to reach out to our team for the help you require. We're here to assist you in your time of need. Call us now.