Did you know that fire departments in the US respond to a fire incident every 24 seconds? It's crazy, right?
Unfortunately, more than a quarter of all fire incidents in the US happen in people's homes. The National Fire Protection Association (NFPA) reports that one person is injured by fire every 32 minutes, and every 142 minutes, someone loses their life due to fire incidents. The NFPA also says that there are approximately 358,500 home fires every year, which is a really scary number.
So it's a good idea to be aware of the most common causes of house fires and take the necessary steps to avoid and prevent them, or else you'd find yourself in a situation where you will need to rebuild your home and your life.
Most Common Causes of House Fires
What causes house fires is often the question we ask ourselves whenever we hear a tragic news of someone we know whose house has burned down. According to the NFPA, the following are the most prevalent causes of house fires in the United States: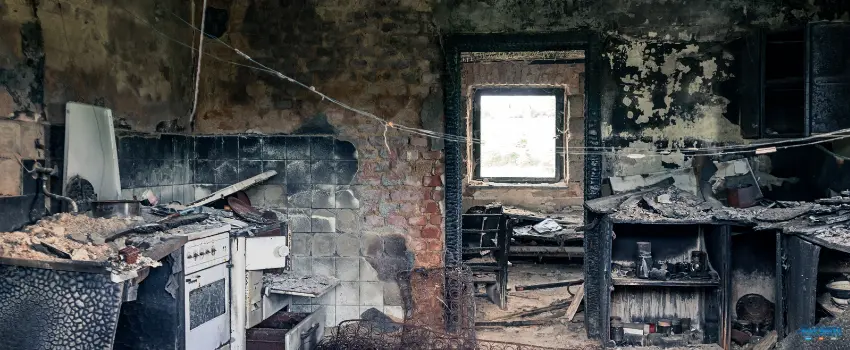 1. Cooking
Are you aware that cooking is the number one cause of house fire in the United States? It's really not surprising since cooking involves fire. In fact, it was responsible for about 49% of all house fires between 2013 and 2017, with Thanksgiving being the busiest day for firefighters.
One of the most common errors people make is leaving their kitchens while cooking, which means many house fires could have been avoided if people just tended to their cooking all the time. Food and kitchen utensils with grease are particularly dangerous because they may catch fire easily, and if a fire begins in the kitchen, it can quickly spread to other sections of the house.
2. Heating Equipment
During winters, many homes are always using space heaters and furnaces to keep things nice and toasty indoors. But did you know that heating devices are one of the top contributors to house fires in the US?
One of the biggest mistakes people make is leaving their heaters or furnaces on at home when they go out. Another common mistake is placing things like carpets and draperies too close to heating equipment. Again, house fires could have been easily avoided if people just took some extra precautions like making sure the heater is off before running an errand or keeping flammable materials far from electric heaters and fireplaces.
3. Faulty Wiring
Poorly installed, damaged, or outdated wiring at home can also cause house fires. Over time, wires can get worn down and damaged, and if they break, they can potentially start a fire.
There are a few signs you can look out for to see if your home has faulty wiring. For example, if your circuit breaker trips frequently, or if your lights buzz, dim, or flicker, those could be warning signs.
You should also be on the lookout for the following things:
discolored or scored outlets
vibrating or warm outlets
odd burning smell coming from your outlets
If you notice any of these signs, it's important to have a qualified electrician come and take a look. They can help identify any issues and make sure your home is safe from electrical fires.
4. Christmas Trees
Did you know that Christmas trees can actually be a leading cause of house fires? According to the NFPA, fires caused by Christmas trees are responsible for around $14.8 million in property damage every year.
If you have a real tree, it's really important to make sure it's properly watered, because when they don't get enough water, they can become dry and brittle, which makes them more likely to catch on fire. Even artificial trees can be a problem if they're placed too close to a heat source, like a furnace or a bonfire, and the lights overheat.
5. Smoking Materials
Small items like lighters, match sticks, and cigarettes can actually cause huge house fires. These items, along with other smoking materials, are on the list of the most common causes of residential fires in the U.S.
Bedroom fires are one of the leading causes of fire-related fatalities. Often, these fires result from carelessness, like not extinguishing cigarettes after smoking indoors. Cigarette butts can remain lit for hours and can start fires when they come into contact with furniture, wood flooring, curtains, bedsheets, or other flammable objects in the bedroom.
6. Candles
Candles may not be as common as other fire starters, but they are still one of the leading causes of house fires in the United States. Unfortunately, many of these incidents happen because people aren't careful enough.
Candles are often used to set a relaxing atmosphere or to provide light during a power outage. However, it's important to remember to blow out candles before going to bed or leaving the house. Neglecting to do so can lead to a tragedy that could have been easily prevented.
7. Appliances
Household appliances might be handy and useful, but they can also be dangerous. In fact, home appliance faults are a significant cause of house fires and can result in severe losses. The NFPA estimated that household appliance fires cost $7 billion in damages in 2015.
Electric sparks, which may readily ignite and start a fire, are one of the leading causes of appliance fires. Surprisingly, six popular appliances are more likely to cause fires than others. Toasters, microwaves, stoves, dryers, dishwashers, and refrigerators are examples of such appliances. It's critical to use these appliances with caution and ensure they're working correctly and aren't a danger to your house.
Tips for Avoiding and Preventing House Fires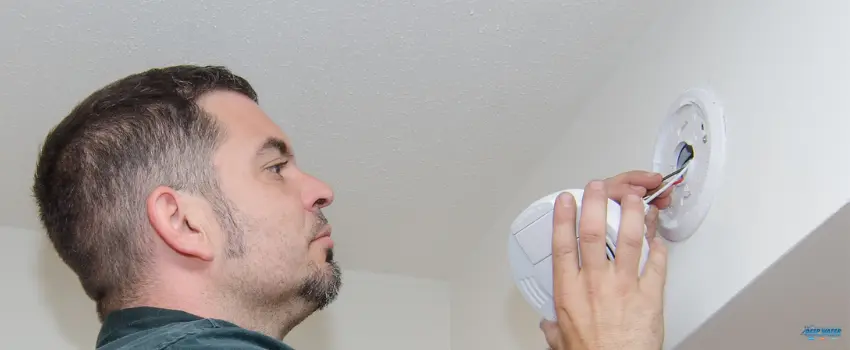 Preventing house fires is crucial to keep you and your family safe. Here are some practical tips to help reduce the risk of fire:
Make sure to check your smoke alarms every month and replace their batteries yearly.
Inspect your heating equipment daily, especially during the winter season, and have them serviced annually by a professional.
Regularly clean your stoves and ovens to avoid grease buildup, which can easily catch fire.
Always supervise cooking and avoid leaving the kitchen unattended, even for a short period.
Check all electrical wires and cords to ensure they are in good condition and replace any damaged ones immediately.
Store flammable products like gasoline, cleaning products, and other chemicals in a safe and secure location away from heat sources.
Keep fire extinguishers in easily accessible areas, such as the kitchen and garage, and learn how to use them properly.
Keep children and pets away from lit candles and never leave them unattended.
Regularly inspect home appliances, and immediately address any defects or malfunctions to prevent fires.
Remember, even with preventive measures, fires can still happen. Always have an evacuation plan in place and practice fire drills with your family to ensure everyone knows what to do in case of an emergency. Leave the premises immediately and call 911 for help.
Key Takeaway
In summary, common household causes of house fires include cooking, heating equipment, faulty wiring, Christmas trees, smoking materials, candles, and malfunctioning appliances. However, you can prevent these incidents by inspecting smoke alarms, heating equipment, and electrical wires regularly, keeping the kitchen and appliances clean and maintained, storing flammable products properly, keeping an eye on children and pets, and having fire extinguishers within reach.
In case of a fire, evacuate to a safe place immediately. By being vigilant and taking preventive measures, you can protect your home and loved ones from the devastating effects of fire accidents.
8756
If you want to ensure your home is safe from the dangers of fire accidents, it's important to take preventive measures and conduct regular inspections. However, if your home has already been damaged by a fire, you need a reliable and experienced house restoration company to help you get back on your feet.
At Deep Water Emergency Services & Restoration, we understand the devastating effects of house fires and are here to provide you with top-quality restoration services. Our team of experts has the skills and knowledge to restore your home to its original state quickly and efficiently.
Don't let a house fire leave you feeling helpless. Contact us today to learn more about our fire damage restoration service and how we can help you recover from the damages caused by a fire.