At first glance, a fire-damaged house is hardly a good investment opportunity. Yet, for those who are willing to put in the extra effort and resources to make the place livable again, the possibilities can be endless. However, before buying one, it's important that you consider the overall safety of the property.
Fires can cause a range of damage to any structure. Apart from the physical devastation, a fire can also bring in smoke and water damage. Both of these can have serious consequences, especially if the damage was not addressed in a timely manner.
Is a home damaged by fire safe?
Normally, when a house ruined by fire is put up for sale, the assumption is that it has been declared safe. Often, some form of renovation has also been made on the property, but if this is not the case, the cost of the repairs will likely fall on the buyer.
Nevertheless, the idea that you can make changes to a prospective new home can be exciting even if you may need to do extensive cleaning initially. This is actually among the most crucial things you should do if you decide to move into a house that survived a fire. However, this is just one consideration. There are several other factors that you have to look into before accepting the sale offer.
Factors To Consider When Buying a Fire-Damaged House
When looking to purchase any damaged property, it's important that you understand how the following factors can influence your decision:
1. Extent of Damage
Fire damage is often extensive, and the problem is that it does not always end even when the flames have been successfully put out. This is because there is usually excess water all around the place, a situation ripe for water damage and mold problems. Understandably, a fire can also lead to a decent amount of structural and plumbing damage.
Given this, it's important that a professional home inspector provide you with an accurate fire damage assessment of the property. This should give you a good idea on how safe the place is if you decide to move in.
2. Insurance Coverage
Usually, a homeowner's insurance policy should cover the cost of repairs when rebuilding a house after a fire. However, some insurance companies may have exclusions or limitations on the amount of coverage provided for a fire-damage house. It is thus critical that you carefully review your insurance policy to ensure that it will cover your home renovation costs.
3. Repair Needs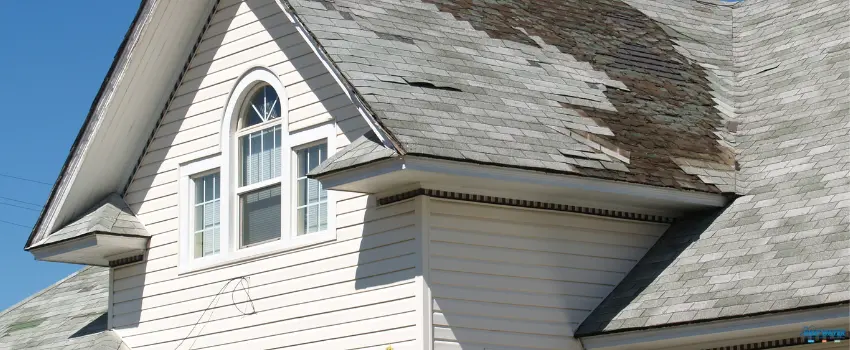 Obviously, when buying a fire-damaged house, there will be some form of repairs that you will have to deal with. These can range from minor cosmetic repairs to major structural works. A professional contractor should be around to provide you with an estimate of the cost of repairs. This should be factored into the overall price of the house that you're planning to purchase.
4. Health Concerns
Fire damage can expose you to various health risks. Smoke and soot can leave behind hazardous materials, such as asbestos or lead, which can cause serious respiratory problems if inhaled in large amounts. Additionally, the water used to extinguish the fire can lead to mold growth, which can also cause health issues.
Given this, consider having the house you plan to purchase properly inspected. This will allow you to determine if there are harmful substances left behind after the property was restored. If these are still around, you should have professional cleaning experts remove them before you move into the house.
5. Plumbing Issues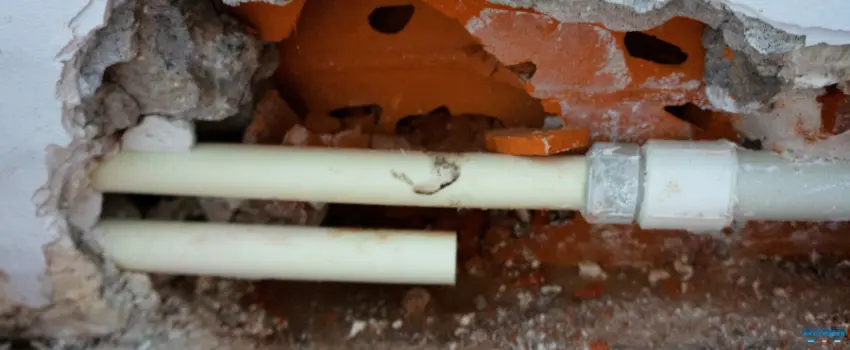 The water used to extinguish a fire can also cause damage to the plumbing system of a house. This can cause pipes to burst or corrode, which can lead to leaks and several other plumbing issues.
Since plumbing is an important part of every home, you'll need to ensure that this is fully functional before deciding to buy a house previously ravaged by fire. If repairs are needed, you should include this in your purchasing decision.
6. Security Concerns
The damage caused by a fire can also compromise the security of the property, making it more vulnerable to break-ins, thefts, and other criminal activities. To ensure that this will not happen, it's important that you assess the physical safety of the house. The locks may have been severely damaged by the flames, so you may have to install a new set of security systems.
7. Resale Value
When thinking of buying a fire-damaged house, the long-term prospects should be taken into account. While the place could be purchased at a generally lower price when compared to a new and undamaged house, the cost of repairs can accumulate quickly, especially if these turn out to be extensive. This can make the prospects of reselling the house a bit challenging. For this, you may need to get the services of a professional real estate agent who can provide you with valuable insights and practical tips for buying a home or selling one that has been previously damaged by fire.
Key Takeaway
Restoring a house devastated by a fire is tremendous work. Buying the same house after this is put up for sale requires deep and serious thinking. After all, the place is considered damaged and will likely need major repairs so it can look good again.
Beyond the attendant costs, however, a fire-damaged house, or any other property ruined by a blaze, flood or some other disaster, can be a wise long-term investment. This is possible if you can get the place restored to its original form before the catastrophe stepped in. Doing so need not cost much since there are reputable fire damage restoration companies that offer their services under affordable rates.
Get the best fire damage restoration services from Deep Water Emergency Services and Restoration.
If you're ready to take on the challenge of restoring a fire-damaged property into a real home, you need not do it alone. Deep Water Emergency Services and Restoration is here to help.
We are the experts when it comes to restoration work for properties ravaged by forces that are beyond their control, notably fires. We have a dedicated team committed to providing you with excellent fire damage restoration service. We do everything with careful consideration and proper planning. Call us now and watch us deliver.