In 2021, the National Fire Protection Association (NFPA) recorded more than a million home fires in America, resulting in the death of over 3,000 people and injuring 16,000 others. In terms of property damage, the total cost amounted to $15.9 billion.
Fires cause the worst form of home destruction. After the ruin caused by its fiery flames, your property could also suffer from smoke and water damage afterwards. Thus, all home and business owners should ensure that they have fire detector systems and other safety measures in place. These will not only prevent fires from suddenly erupting, they can also contain the flames if a blaze occurs, so smoke and fire damage will not follow.
What is smoke damage?
This is the pervasive and seemingly harmless result after a fire has been put out. Apart from causing further property damage, fire smoke is known to contain a mixture of different chemicals that can expose you to various health risks.
Smoke is hardly pleasant to the nose because it produces foul odor. Other than that, it can lead to discoloration of varnished furniture. When inhaled, smoke can have serious effects on your lungs.
The Dangers of Smoke Damage
Controlling a fire is easier when compared to its smoke because it's hard to determine where the latter is going. Smoke can quickly blend with the surrounding air, so containing its potential damage is never easy. Often, it's also hot, toxic, and just like fire, smoke can adversely affect anything it comes into contact with.
Smoke normally rises to the air where it seemingly disappears using diffusion, but this is how it actually spreads. By diffusing instead of dissipating, smoke ends up affecting a larger area. Thus, if it's taking time to put a fire out, expect the consequent smoke and fire damage to be more extensive.
How To Remove Smoke Damage
Getting rid of smoke damage is impossible without the help of experts. In general, the process involves the use of professional-grade equipment and extensive knowledge about smoke and fire damage, including the best cleaning methods that can be applied.
The restoration company that will handle the work also has to explain to the property owner that there will be items that are beyond repair due to heavy smoke damage. Often, there will be a coordination with the company and your insurer on insurance matters so any unforeseen issues can be addressed.
Understanding Fire Damage Restoration
Once firefighters have successfully put out the blaze, it is crucial that you contact a trusted fire and smoke damage restoration company to help you assess the situation and plan the needed fire damage cleanup work.
The first two days after a fire are known as the "golden hours." It is the period when restoration experts find the situation more workable because there is still minimal damage. Beyond the 48-hour window, soot and smoke may have already weakened many areas of your home, rendering them unsafe.
Salvaging every household item in your fire-damaged property is not exactly possible. However, restoration professionals will still examine these items to determine if they can still be saved. In doing so, factors like restoration cost, loss of item value, life expectancy decline, loss of item use, and its sentimental value to the owner are usually considered.
Steps Involved in the Restoration Process
This involves a rigorous approach that has to be followed step by step. It includes the following:
1. Securing the Foundation
This involves an assessment of the extent of damage resulting from the fire. The roof will be checked to see if the flames have reached this part of the home. Water and fire damage often go together; if the rains come and you have a charred roof, water damage will take place. In this case, experts will usually cover the windows with tarpaulins and install a makeshift roof before starting the restoration work.
2. Cleaning and Sanitation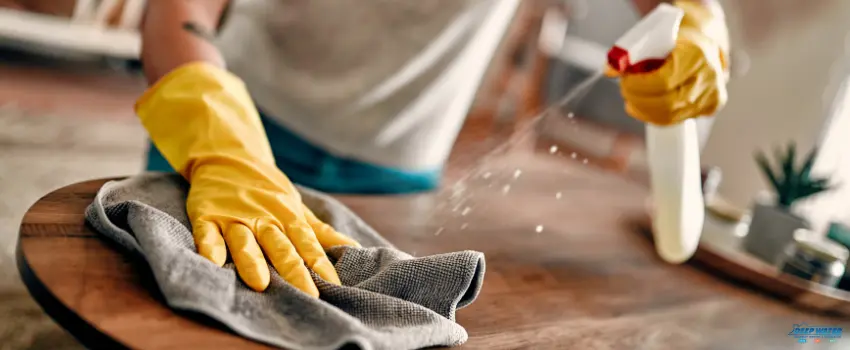 Soot and smoke can stain your floors and walls, but removing them by yourself is impossible. This is best done by a professional restoration company. which will use fans, heaters, and pumps to dry your home. This step normally precedes the sanitation phase.
Carpets and all upholstered furniture can be subjected to drying but many fire damage restoration tips recommend that you throw them away instead. For any item that has sentimental value, you can always share this with your cleaning experts so they will try their best to restore this to its pre-damaged condition.
3. Repairing the Damage
Ruined ceiling and wall paint is common after a fire. The most common solution to this is to have the old paint scraped off, sand the damaged area, and paint them over using the original paint color.
For wood furniture, repairing the unfinished type can be challenging as this is often unsuccessful. For the finished variety, this will usually be stripped and sanded before being refinished.
4. Renovating the Home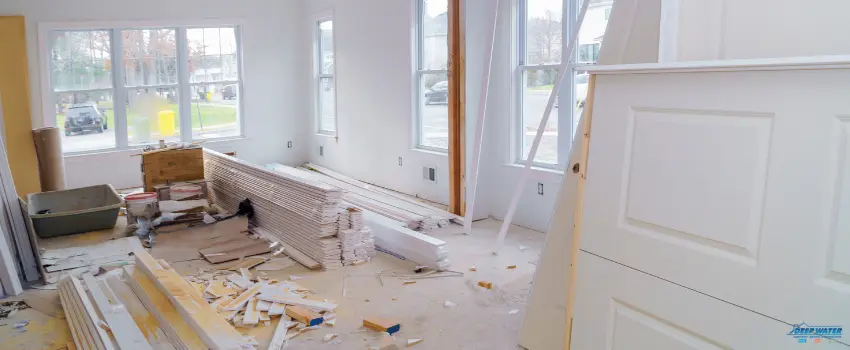 Under this stage, you either have your home restored to its original condition or get it completely renovated. When making the decision, you may want to consult a fire damage expert.
Key Takeaway
Home fires have a catastrophic impact on life, health, and property. The best way to prevent this from happening is by having a fire detector system and other safety measures installed in different areas of your property.
However, if a fire does occur, the smoke and fire damage restoration process involves a strict and carefully-planned steps which must be followed per existing standards. This is because the damage is not entirely limited to fire but also to smoke, which is just as dangerous as the flames. The damage that these two elements have caused has to be addressed within 48 hours after the fire has been contained. If the timeframe is strictly followed, there will be a better chance of restoration success. It is thus critical that you choose the right fire and water damage restoration company to help you recover from the disaster as quickly as possible.
Fire damage restoration is done right and fast with Deep Water Emergency Services and Restoration.
Facing the aftermath of a devastating fire is never easy. However, with Deep Water Emergency Services and Restoration, there's no need for you to deal with the disaster all alone.
As the leading provider of restoration services resulting from fire and water damage, we understand that quick action is a requirement to minimize further ruin. For this, we have a professional fire damage restoration Denver, CO, team that is available 24/7 for any emergency situation. Call us today so we can help you rebuild your home and your life.