Facing a sewage backup is something you will not want to experience as a homeowner because it's practically one big nightmare. When it takes place, in the blink of an eye, you'll see your home surrounded by dark and dirty water, filled with waste, bacteria, and an array of items that you have likely flushed down the drain at some point in the past.
Once the disaster is over, the immediate and natural reaction is to perform a quick cleanup. While this is commendable, it is not actually advisable. A DIY cleanup might appear easy and simple, but it's an inaccurate perception. The dangers of sewage backups remain long after the waters have receded, and can prove to be fatal if you don't observe caution.
Dangers of DIY Sewage Cleanup
If you're still undecided whether you should do the cleanup yourself or call a professional sewage cleaning company to do the job for you, below are some common risks that you need to consider.
1. Wastewater is dirty and dangerous.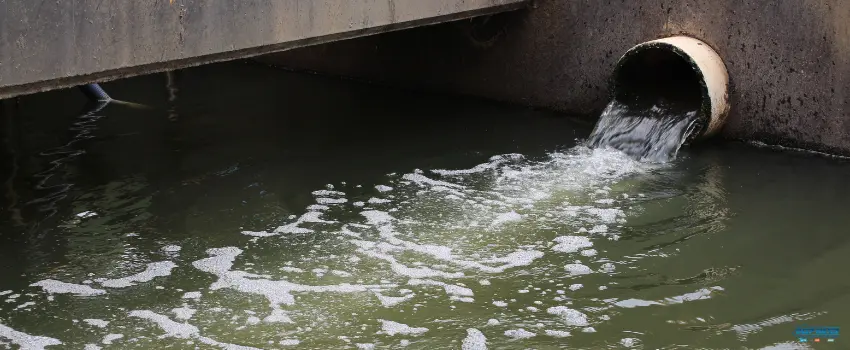 Every single item that is pushed down the drain or gets flushed down your toilet ends up in the sewer line. This is also what happens to every house located within your neighborhood. When the sewer line encounters a blockage, the ensuing backup will unearth all of the waste that has built up inside.
In other words, sewage waste consists of human waste, food debris, chemical substances from used household cleaners, and a host of parasites, viruses, and bacteria. This can also include bio-hazard waste from nearby factories. If you decide to perform a sewage cleanup, you're exposing yourself to various contaminants that your immune system may not be able to handle.
2. DIY cleanup can lead to serious health conditions.
Better Health Channel reports that prolonged exposure to viruses, germs, and bacteria present in sewage waters can expose you to various health risks, some of which can become serious. Common examples are gastroenteritis and leptospirosis. The former is caused by germs that live in sewage waters and is characterized by symptoms such as diarrhea, vomiting, and nausea.
Leptospirosis is a bacterial infection caused by raw sewage when it enters an open wound, or through the eyes and ears. The disease can damage the liver and kidney, and cause meningitis as well as respiratory ailments.
3. DIY sewage cleanup is expensive.
At first glance, doing the cleanup yourself might seem like you're minimizing the costs that you'll incur. Yet, when you think of all the specialized tools, equipment, and supplies that you need to purchase to perform en efficient DIY cleanup, you'll realize that it's not exactly cost-effective. This does not include the time and the effort that you'll be putting into the cleanup work, which can leave you completely exhausted.
If you leave the job to cleaning experts, you can get a guarantee that this will be complete and effective. This will give you peace of mind knowing that you have a safe and well-sanitized home.
4. Molds can grow when the cleanup is done haphazardly.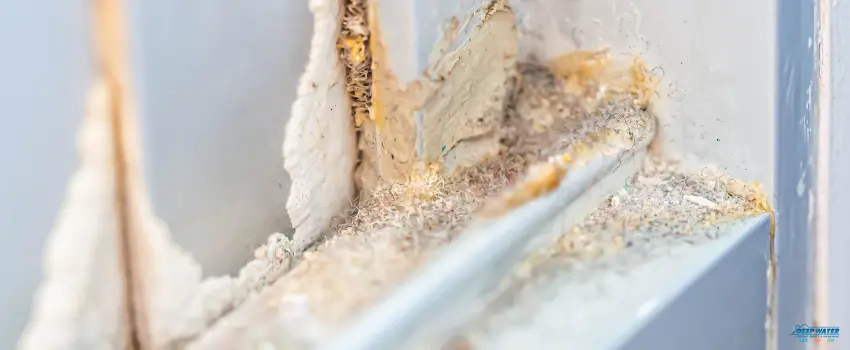 Even if you give it your best shot, your version of cleaning your sewage will not completely get rid of all the dangers inherent in sewage overflows. This is especially true with molds which thrive in wet places. The Centers for Disease Control and Prevention said that mold growth is common in places where water damage has taken place. To remove the fungi effectively and prevent mold exposure, it's best to contact mold mitigation experts.
5. Cleaning the sewage the DIY way can lead to future backups.
When your sewage overflows, it's usually an indication that you have a problem with your plumbing. If you simply clean things up without addressing the underlying cause, another backup will likely occur again.
Practical Sewage Cleanup Tips
Although extensive DIY cleaning of the sewage after a backup is never recommended, there are a few things you can do while waiting for cleaning specialists to arrive. These can include the following:
1. Shut off the electric power supply.
If the area where the line is located is not submerged in water, this should be turned off immediately. Doing so will prevent cases of electrocution and keep home appliances from incurring further damage.
2. Wear protective clothing when doing a quick cleanup.
A pair of boots, gloves, and goggles are the essentials that you should put on so you'll have minimal contact with wastewater as you make your way across your home. For the sewage cleanup process, a homemade disinfectant composed of water and chlorine bleach can be prepared. Before you start cleaning, open all the windows and turn on the fans if possible so you won't be inhaling any toxic substances.
3. Discard contaminated belongings.
On your own, you can decide which items to throw away. Carpets, drywall, and furnishing that have been soaked are likely contaminated and will have to be discarded. However, if you're undecided on what items to keep, you can refer this to the sewage cleaning experts once they arrive at your place.
4. Disinfect continuously and repeatedly.
Throughout your cleaning activity, ensure that you continuously wash your hands using soap and clean water. Do this repeatedly even after you're done with your cleaning. It's also important that you wash and disinfect all cleaning supplies that you used like brushes, brooms, and mops.
Key Takeaway
It's long been recommended that when it comes to sewage contamination, it's best not to handle this yourself. It's a dirty and dangerous job, and only those with the experience can effectively perform the needed cleanup. While cleaning professionals will likely be exposed to the dangers of sewage waters, they have the required protective outfit and the proper equipment that will allow them to perform their duties efficiently. These are things that you don't have easy access to.
It's also important that you make plans to rebuild your home even before the sewage cleanup is finished. Many reputable companies actually extend cleanup and restoration services in one package. This should help you save money, which is crucial given that you are still reeling from a major water disaster.
Get your sewage problems cleaned up by Deep Water Emergency Services and Restoration.
Don't face contaminated sewage waters on your own because you're putting yourself in danger. Let a professional company like Deep Water Emergency Services and Restoration handle this for you.
We are the experts in cleaning up the mess that overflowed sewage brings. Our sewage clean-up Denver, CO, team has the expertise and the tools that will allow them to complete the job quickly and seamlessly. Call us now and we'll help you rebuild your home and your life.