The sewage system is a vital part of your home. The system comprises of a network of pipes, underground holes, tanks, and pumps that prevent toxic wastewater from seeping back into your home, ultimately carrying waste out of your property and into the public sewage system. As such, it ensures that you live in a healthy and safe environment.
One of the biggest threats to your home's safety is a sewage backup. It is when wastewater comes flowing back out from your toilet, drain, or sink. A sewage backup can happen for various reasons, but one thing's for sure—regardless of the reason, you definitely wouldn't want to be caught in a situation where wastewater wreaks havoc in your household.
This is where this blog post will come in handy. This post will provide you with invaluable information about sewer backups, including common causes, health risks, and prevention tips. The blog will also give you some tips on what to do in the event of a sewer backup.
Causes of a Sewage Backup
A variety of factors can cause your sewer to backup, but the following are the most common:
1. Old Sewer Line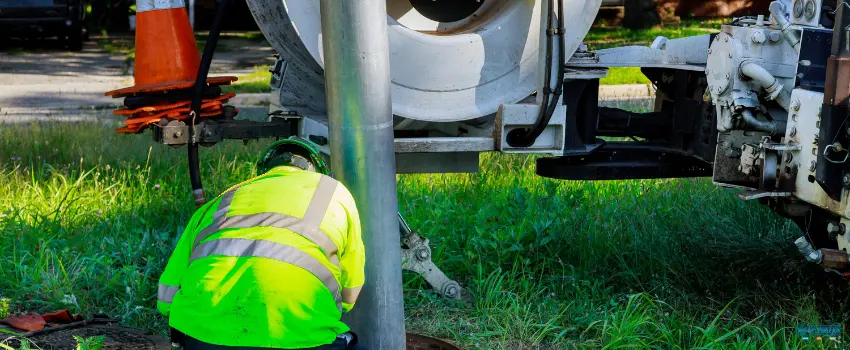 Sewer systems found in old houses are prone to disasters. Due to their age, sewer pipe lines can easily crack or burst, resulting in wastewater leaking into your home. Old sewer pipes are also often made from cast iron or clay, both of which are known to collapse over time and cause wastewater to back up.
2. Tree Roots
If you have trees around your property, their constantly growing roots can make their way into your sewer pipe lines, eventually causing clogs and damage. It's often a common cause of a basement sewage backup as tree roots will naturally seek water sources underground.
3. Clogs
A sewage backup can also occur when the sewage pipe line gets clogged with debris. Because wastewater can't freely flow out of your property, its tendency is, of course, to look for other ways to flow out of, which unfortunately tends to be back into your home through your drains, sinks, and toilets.
4. Heavy Rains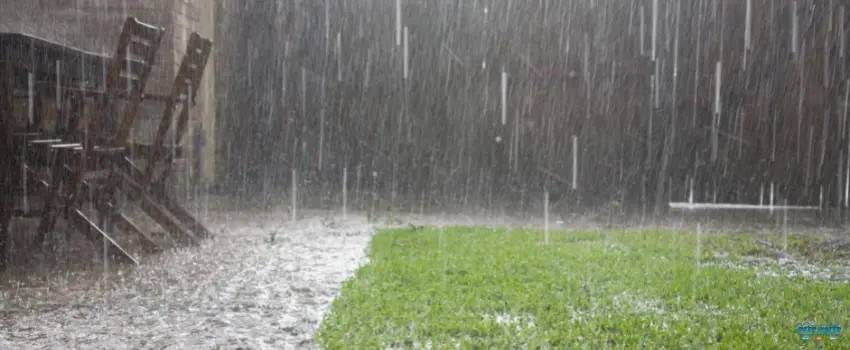 Excessive rainfall can overrun your sewer systems. When there's too much rain, the excess water has nowhere to go, forcing its way back into your sewer line. From there, the water will find its way to your basement where it can potentially cause a basement sewage backup.
Sewage Backup Health Risks
Sewer backups are among the worst household disasters that you could ever face. Apart from the destruction that these can inflict on your property, backups can also bring in serious diseases, many of which can be fatal.
Common illnesses that can be attributed to sewage water include typhoid fever, dysentery, salmonellosis, gastroenteritis, hepatitis A, and leptospirosis. If you contract any of these, you have to get immediate medical treatment.
Sewer Backup Safety Measures
A backup is a devastating tragedy, and its risks linger even after it has run its course. Given this, there's a serious need to ensure that your home and your family remain safe. Below are some of the things you can do.
1. Stay away from all affected areas.
Often, this is not easy to do as there are places inside your house that you need to check. If you must perform a physical inspection, you should wear protective gear like gloves and masks.
After a sewage backup, your home is likely a big pile of mess and you could get tempted to do a quick cleanup. This is something you should never try doing simply because it's dangerous. Entrust the cleanup process to restoration experts who have the skills and experience to handle the situation safely and effectively.
2. Shut off your electricity source.
Electrocution, short circuits, and other electrical dangers are common when a water disaster strikes. To avoid these hazards, shutdown your main electricity supply source. When doing so, practice caution by wearing protective gear.
3. Turn off the main water line.
The home water supply can be contaminated after a sewer backup. This can be avoided though by turning off the main water line for your home. It's also best not to use the water until it has been declared as safe by a professional cleaning company.
4. Work on getting enough air circulation.
Sewage does not only contain waterborne diseases, it's also known for having airborne bacteria and germs. To prevent their spread, ensure that fresh air is moving freely all across the house by opening the windows and using home air purifiers.
Sewage Backup Prevention Measures
A sewage disaster is easy to prevent if you take the time to do the following:
1. Keep your kitchen sink clean.
This means watching what you throw down the drains. Not everything should go down there, especially grease and leftover food. Doing so will only lead to clogs and a sewer backup could eventually happen.
2. Maintain a working toilet.
Only water and human waste should be flushed down the toilet. Other items such as diapers, tissues, wipes, condoms, and feminine products should be thrown away in a garbage can. If they end up in the toilet bowl and get flushed down, you'll have a clogging problem soon. A clogged toilet is also among the common causes of a sewage backup.
3. Prevent tree root intrusion.
If there are trees near your home, you should have your sewer line regularly inspected. This is to check if the roots of the trees are spreading to your pipes. If they are, you'll have to have them cut off to prevent any damage to your pipeline.
4. Contact a plumbing expert for routine home inspection.
Regular home maintenance means getting professionals to conduct an inspection of your plumbing system. This is an effective way of ensuring that any problem with your pipes are resolved early before it becomes serious and causes disasters like water damage and sewer backups.
Key Takeaway
The damage that sewer backups can cause is hardly limited to the physical structure of the home. It can also extend to your health and to that of your family. It is thus essential that you take proactive measures to prevent backups from taking place by maintaining a clean and functioning plumbing system and being mindful of what goes down your drains.
If a sewage disaster does occur, it's critical that you prioritize safety and seek the assistance of water damage restoration experts. These are professional restoration companies that can address sewer backup issues promptly, so you can ensure the safety and wellbeing of your home and loved ones.
Get quick and efficient sewage cleanup services from Deep Water Emergency Services and Restoration.
The problem with a sewer backup is that it can lead to another closely-related disaster – water damage. For both problems, trust Deep Water Emergency Services and Restoration to provide you with the needed solutions.
We have a team of experts that have handled numerous sewage disasters and can be relied upon for your cleanup needs. Our water damage restoration Dallas team are also well-trained and can restore your ruined home in no time. Call us today and we'll ensure your safety.