Molds can be found any place at any time. If an area is moist and humid enough, expect molds to thrive there. At home, molds will grow in areas where it's often damp, which means you can mostly find them near water sources and leaks. Furthermore, when molds blow spores into the air, mold infestation can also happen in other parts of your home, particularly in areas or materials that offer an ideal breeding ground, including wood furniture and walls, stacks of cardboard boxes, wallpapers, insulation materials, indoor plants, and more.
Having molds at home is definitely bad news. When the spores get inhaled by anyone in your household, it could lead to a host of health problems, including respiratory and skin illnesses. If someone in your household has pre-existing health conditions, such as asthma and allergies, the effect can be much worse. Aside from the negative effects on our health, mold infestation can also contribute to premature structural damage in our homes.
Given the seriousness of what molds can bring, homeowners should always be wary of mold growths even before they can undermine our family's health and our home's structural integrity. The adage "prevention is better than cure" also applies to mold problems, and this article offers you invaluable mold prevention tips so you can ensure the safety of your family and home.
The Mold Growth Process
Molds are fungi that have multi-cellular strands known as hyphae, and live on dead organic matter. They can't be seen by the naked eye, but will become visible once they have established a mycelium, or a colony made up of interconnected hyphae strands.
The process by which mold grows is through the production of spores. These are like pollen grains, but a lot smaller, and can be carried by wind, water, and even by fur. While in transit, these spores are dormant but alive, until they find an environment suitable for their growth.
Causes of Mold Growth at Home
Certain conditions at home can promote the growth of molds. As part of your mold prevention measures, you should regularly inspect your home for the following:
1. Excessive Moisture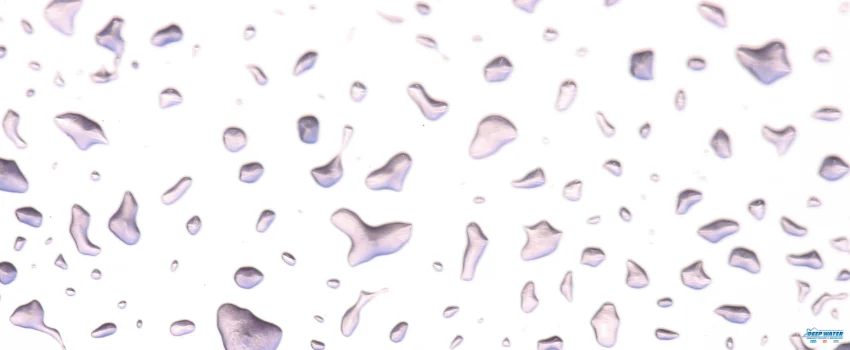 Moisture is the most important factor that will determine if molds will inhabit your home. This can come from various sources, although cracked pipes and standing water after a flood are the most common. These can leave your place wet or damp, making them the perfect home for molds.
2. Leftover Food
Molds will digest just about anything, and can grow in such foods as vegetables and meat. Even outside the home, molds can absorb anything so long as It contains carbon.
In this regard, simple mold prevention tips can involve keeping the sofa, kitchen counter, and the floor clean and free of any food debris. It's also best to eat only at the dining table where you can do a quick cleanup every after meal.
3. Dark Corners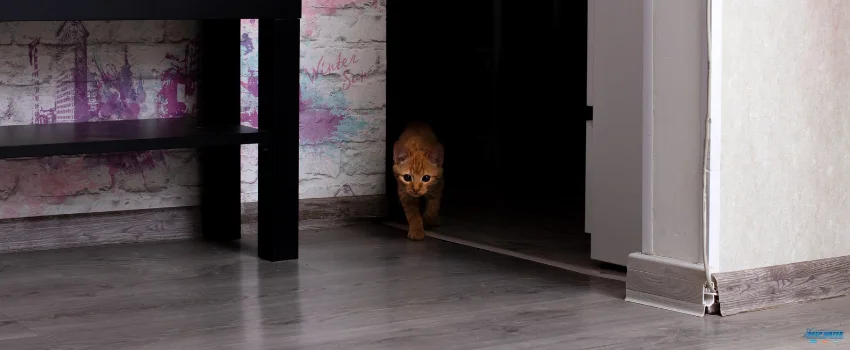 Molds love dimly-lit places, so you would mostly find them in dark nooks and crannies. If you need to keep these places dark, try to clean them regularly and ensure that they remain dry as a basic mold prevention step.
4. Warm Temperature
A warm house with a temperature below 40° F is an environment where molds cannot grow and multiply. Conversely, homes insulated above 70° F can promote mold growth. What this means is that molds can exist when the conditions are right, so there's a need to balance your home temperature properly.
How To Get Rid of Molds in Your Home
The best approach when it comes to handling molds is prevention, and the following are effective preventive measures:
1. Eliminate clutter in the home.
Keep only the things that you need and remove all unnecessary items, especially those that can potentially block airflow. It's also a good idea to dust your doors, windows, and furniture regularly, and to store all items in appropriate containers.
2. Keep the clothes dry and clean.
This is one of the easiest ways to prevent mold growth in your home. Soiled clothing contains nutrients that molds need to grow. While synthetic fibers like polyester, acetate, nylon, and acrylic are usually mold resistant, soiling them produces an environment conducive to mold growth.
3. Get the correct HVAC size for your home.
This will allow you to optimize your cooling needs and meet your mold prevention goal. An oversized HVAC unit can lead to wasted energy and may even produce too much moisture that will attract the attention of molds.
4. Examine your HVAC drain pipe.
The drain pipe protrudes outside your house and drips regularly, which is actually normal. If there's no dripping, it means you have a clogged drain pipe, and water could already be accumulating inside the HVAC system.
5. Maintain good home ventilation.
This is especially applicable in high-moisture places of the house like the kitchen and the laundry room. Use ventilation fans and dehumidifiers. but ensure that these don't produce too much moisture by cleaning them regularly.
6. Consider using moisture-eliminating breather vents.
These are specialty vents that use silica gel that absorbs moisture from the air. When the gel becomes saturated, it changes color from blue to pink, indicating the need for replacement. Breather vents also have a second filter that blocks dust and other particles from entering the system.
Other ways of preventing too much moisture from developing is to simply open your kitchen windows when you're cooking. An exhaust fan can also be installed in the bathroom to keep the moisture level in the area low.
Key Takeaway
Mold spores are known to fan out quickly, making it difficult to get them all removed once they are inside the house. Thus, it's much better to find ways to prevent mold growth rather than go through the trouble of eliminating them, which is often unsuccessful if you do it yourself.
Nevertheless, hope is not entirely lost if your home is already infested by molds. This is because there are professional mold mitigation companies that deliver excellent results. The difficult process of home mold removal can become quick and easy with these experts working for you.
Get expert mold mitigation services from Deep Water Emergency Services and Restoration.
Molds are serious but common home problems, and because of this, many homeowners are tempted to solve these on their own. This is dangerous because molds are not harmless fungi. Let professional companies like Deep Water Emergency Services and Restoration deal with them.
We are the experts when it comes to mold removal, and have been doing this for many years. Our mold mitigation Denver, CO, team has the skills, knowledge, and experience that allow them to work with home molds by removing them effectively. Call us now.