Being a homeowner often entails handling several responsibilities. These primarily involve maintenance tasks meant to ensure that your house is safe from any serious problems like water damage.
When it comes to water disasters, immediate action is required. This is because the issue is serious as it can weaken the foundation of your property. Yet, home water damage can also be prevented so you won't have to deal with it.
Water Damage Tips
The following are practical measures you can take to ensure that no plumbing disaster occurs in your home:
1. Check the roof.
The roof is always exposed to the elements, including dust, rain, and sunlight. It can also accumulate dirt and dried leaves if you have trees on or near your property. All these will factor in on how long your roof will last. If you shrug off inspecting, cleaning, and repairing the roof regularly, it's only a matter of time when rainwater trickles into your home and causes damage to your ceiling, walls, floors, and more.
2. Turn off the valves.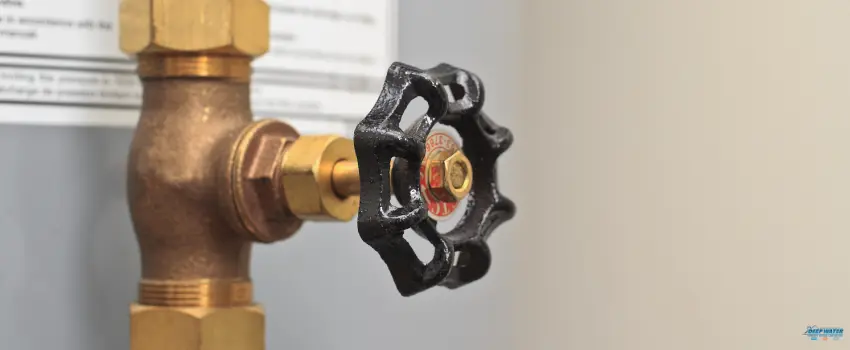 Recommended if you plan on going away for a long time, turning off the water valve is a common water damage prevention measure. It is so that you won't have to worry about plumbing leaks while you're away on a long vacation or business trip.
3. Waterproof the furniture.
To keep your expensive furniture from being ruined by water, consider waterproofing your furniture. Various waterproofing agents are commercially available to help you in this regard, but you can opt to have specialists do the work for you. If water damage hits your furniture, there are also companies that offer restoration services.
4. Insulate exposed pipes.
During winter, burst pipes are common occurrences due to the cold temperature. This is particularly true for plumbing pipes exposed to the elements. To prevent this from happening, you should consider pipe insulation. The method is much like placing additional clothing on your pipes to protect them from the cold so the water that flows through them will not freeze.
5. Check your sump pump.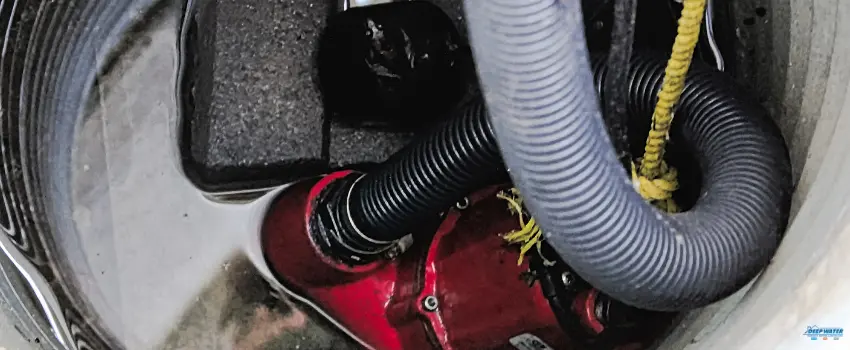 Sump pumps are devices designed to contain sewer waste and water. These are normally installed in the basement where floodwater can easily flow into. Thus, it's important that this vital water leak detection device is inspected regularly to ensure that it remains functional. Sump pumps are especially important if you live in an area where floods are common occurrences.
6. Install a water alarm.
Water alarms are sensors that will tell you if there is water in a specific part of your home where water should not be present. Leaks are among the common causes of water damage, and water alarms can help you prevent the disaster from taking place.
7. Look for molds.
Peeling paint on your home walls should not be ignored, especially if this is accompanied by dampness and black, speckled stains. This is a sign that molds are already present in this area of your house. If these fungi are allowed to grow and multiply, they can cause serious damage to your home foundation, not to mention health issues like allergies and respiratory ailments.
8. Maintain your plumbing.
Faulty plumbing systems can present a host of problems. As the issue can cause you a great deal of stress, it's best if you can keep this from happening. Ask a licensed plumber to check your plumbing at least on an annual basis so any minor problem can be identified early and to have it fixed right away before it gets worse.
What To Do When You Have Home Water Damage
If a water disaster strikes, you must reach out to a professional restoration company immediately. They are acknowledged experts in the field and can advise you on what you should do in such a situation.
While waiting for help to arrive, it's best if you stay in an area where you are safe from danger. Attempting a cleanup is risky, especially if you don't have the right equipment and protective gear.
The Restoration Process
If your damaged home and everything inside it are still wet, most restoration specialists will work on removing the excess moisture by drying them out. A thorough and careful inspection of your property will follow. If the experts find that the problem was due to your plumbing, they may have to ask you if this was previously referred to a plumber for the needed repairs.
The restoration process will thus include fixing your home plumbing. It will also involve the removal of fungi and bacteria that the disaster inevitably brought in. At this point, the work will likely mean tearing down your flooring, walls, and ceiling, and replacing them with new ones.
Key Takeaway
Water disasters can be prevented if homeowners will take the time to consider various practical water damage tips. Failing to do so can mean facing the consequences of inaction. Ultimately, homeowners could end up having more problems than they actually need since they have to think about getting their properties rebuilt or remodeled.
When it comes to getting restoration services, the cost is among the things that you will have to worry about. The experts in this line of work are experienced professionals, so you can expect their service charges not to be entirely cheap. Nevertheless, many insurance claims are known to cover this, so it would be good if you have a live policy.
Additionally, there are water damage restoration companies that have affordable rates but deliver top-notch services. All you have to do is to look for them, which should not be too difficult to do since they can normally be found online.
Get the best but inexpensive restoration services from Deep Water Emergency Services and Restoration.
If water damage has just hit your place, you need immediate help. Don't delay, call Deep Water Emergency Services and Restoration right away.
Our reliable water damage restoration Denver team is composed of well-trained and highly-experienced professionals. Expect them to provide you with unmatched restoration services that will not hurt your wallet. Time is of the essence during a disaster. Call us now so we can help you avoid incurring further damage.