Molds in your house can cause a lot of problems. Because molds spew out spores in the air to propagate, the air indoors won't be safe to breathe at all, especially for those with pre-existing health conditions like asthma or allergies. Molds can also cause unsightly dark patches on walls, floors, and other organic materials that molds can cling onto, producing an unpleasant musty odor, therefore affecting the overall look, vibe, and smell of your home's interiors.
On top of all these, did you know that molds can also have adverse effects on your home's structural integrity? Because molds feeds on wood, paper, and fabric, they can literally eat walls, floorboards, ceilings, carpets, wallpapers, sidings, furniture, and other things in your home that are made from organic materials. That's why mold infestation is definitely something that every homeowner should always be wary about.
Is mold bad for you?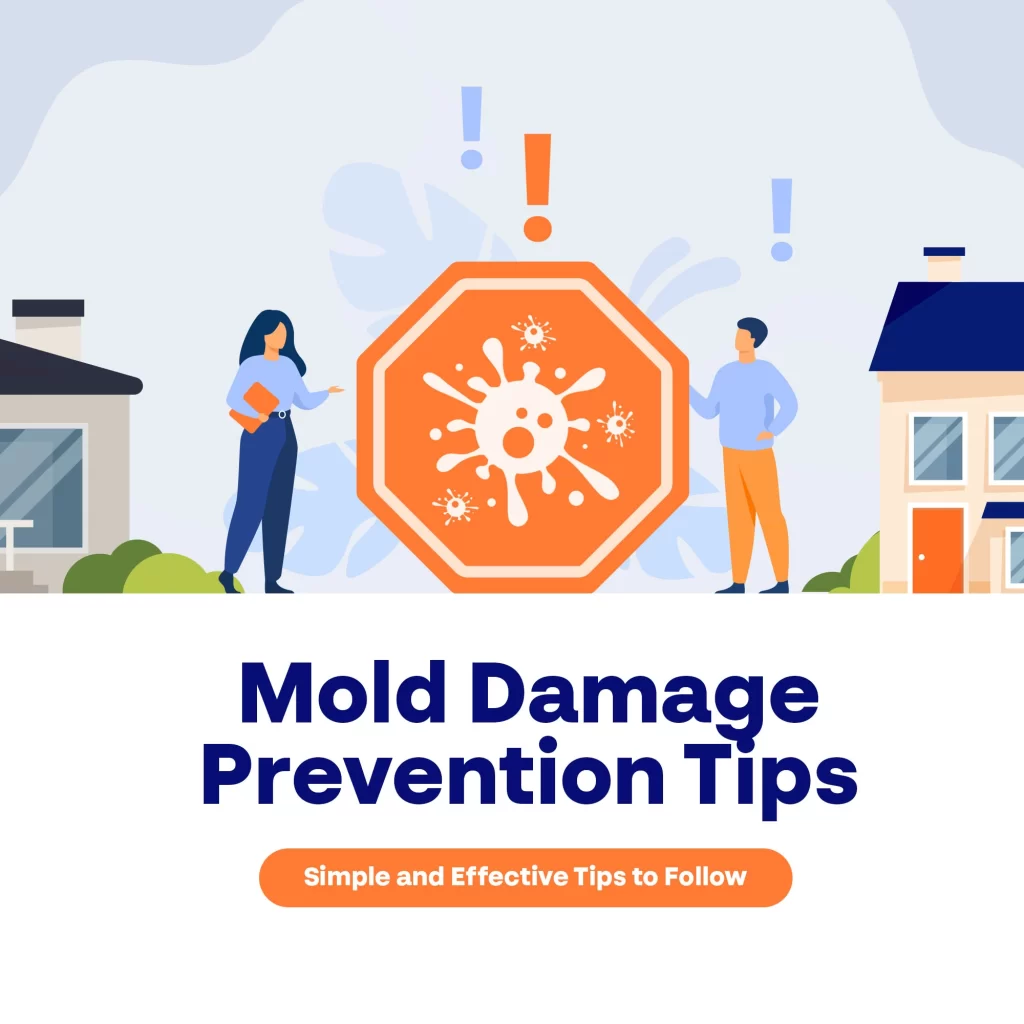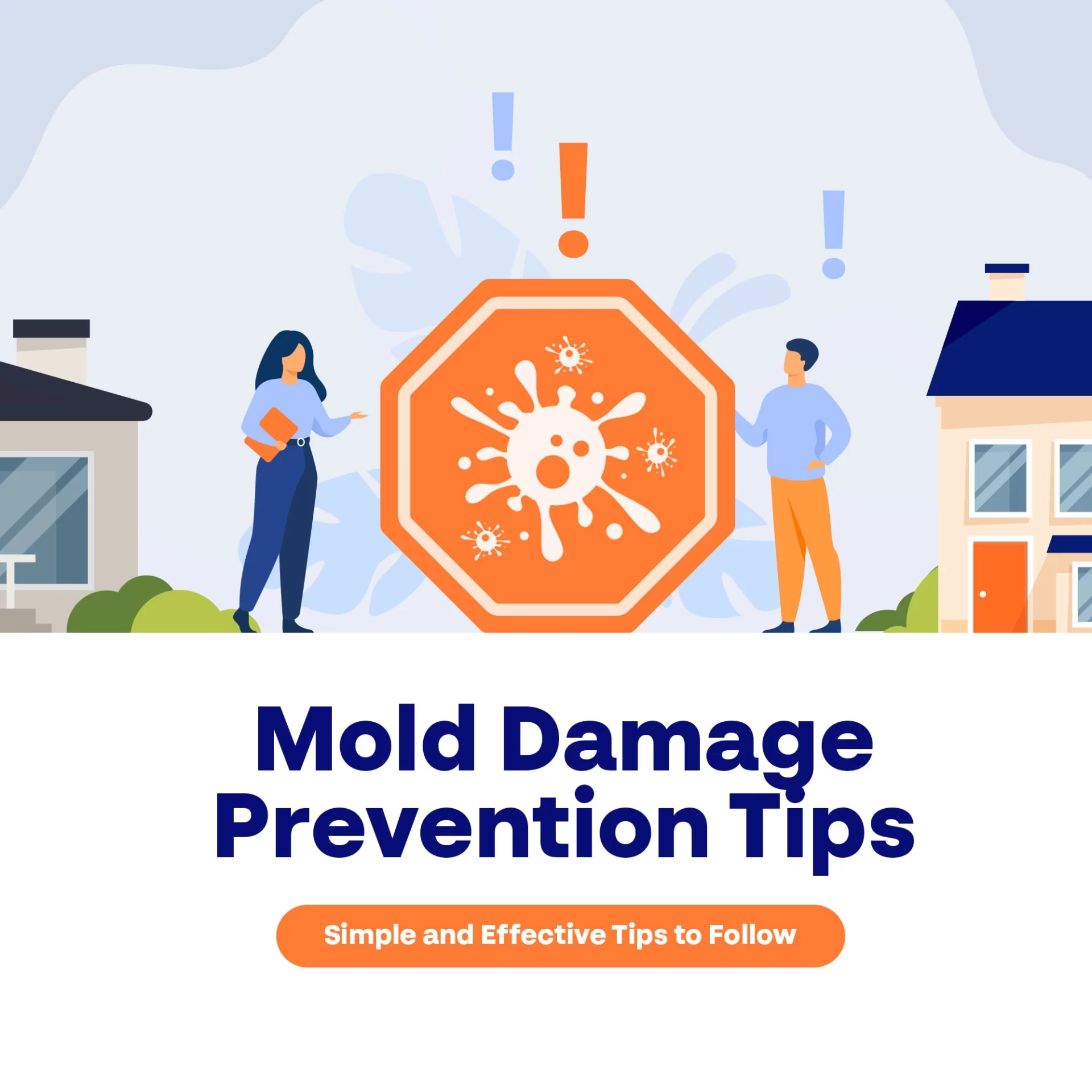 Molds can actually be found anywhere. Outside the house, they are active players in helping the ecosystem function properly, effectively decomposing plant and animal matter.
However, molds in the house are a different case. Depending on the type that gets inside, you could face several health problems. In particular, Stachybotrys chartarum or black mold is known for causing sneezing, coughing, fatigue, eye and throat irritation as well as recurring headaches. This type of mold usually sports a greenish-black color, and often grows on drywall and paper.
Home Areas Where Mold Infestations Can Occur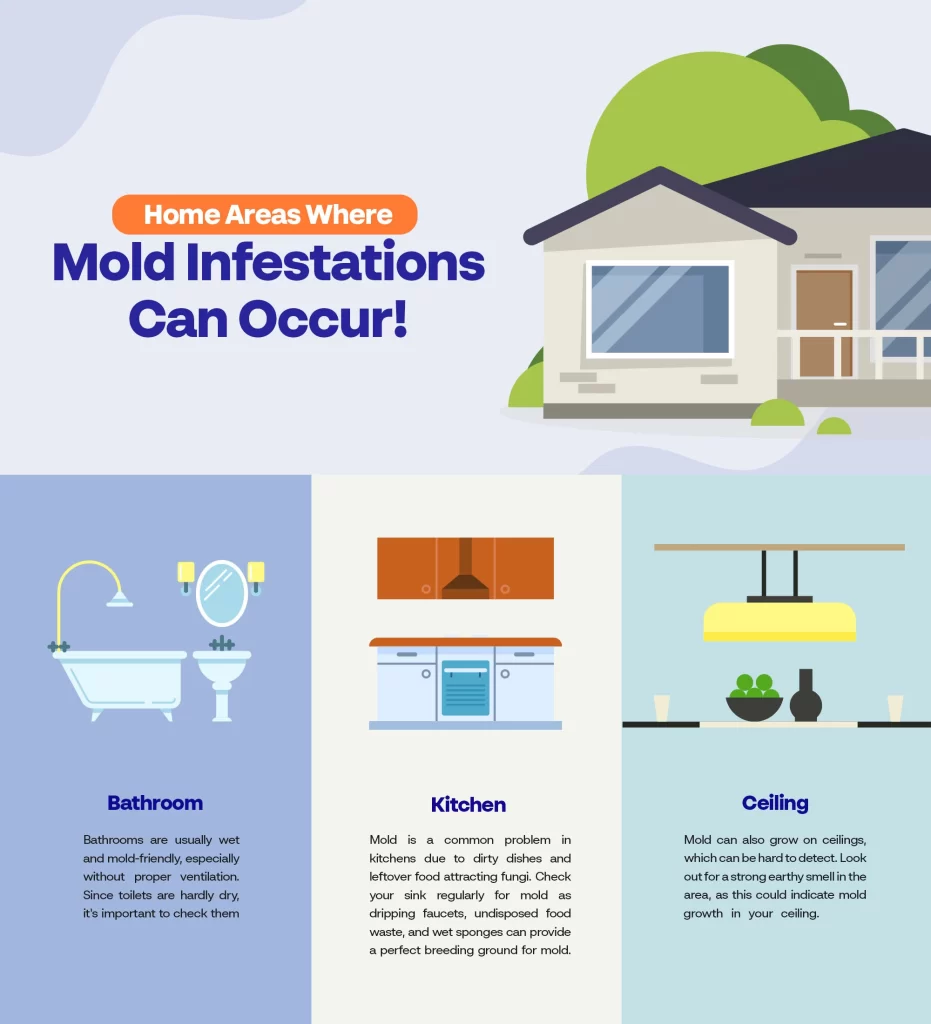 The following are places in the home where molds often grow faster:
1. Bathroom
The typical bathroom is often wet, an environment that automatically attracts molds, especially if the place has no proper ventilation. The toilet, in particular, is a bathroom fixture that is hardly dry. Thus, you should check this for any signs of mold growth.
2. Kitchen
This is another home area prone to mold infestations. Here, you can find dirty dishes and leftover food where molds can attach themselves. Increased humidity is also common in the kitchen, a condition ideal for molds to grow.
In the sink, dripping faucets, undisposed food waste, and wet sponges are common scenarios. These also attract the attention of molds, so it's best to check your sink regularly to ensure that the fungi have not yet made their way to this part of the home.
3. Ceiling
Even the ceiling can be a safe abode for molds. Detecting the presence of the fungi in this part of your house can be difficult. Nevertheless, mold growth in your ceiling can be sensed if there's a strong earthy smell in the area.
Mold Damage to Your House
Molds can still end up inside your house even with regular cleaning. If you don't do anything about it, these fungi can weaken your home's physical structure. This is because molds feed on various household items, including wallpaper, carpets, ceiling tiles, and wooden studs. Over time, this will compromise your home's structural integrity, which can result in a cave-in or a collapse.
Other side effects of molds in a house is the infestation of your HVAC system. If this happens, you should turn off the unit right away to prevent further mold damage. HVAC experts should be called in to have the duct work of your HVAC properly cleaned.
Tips To Prevent Molds in the House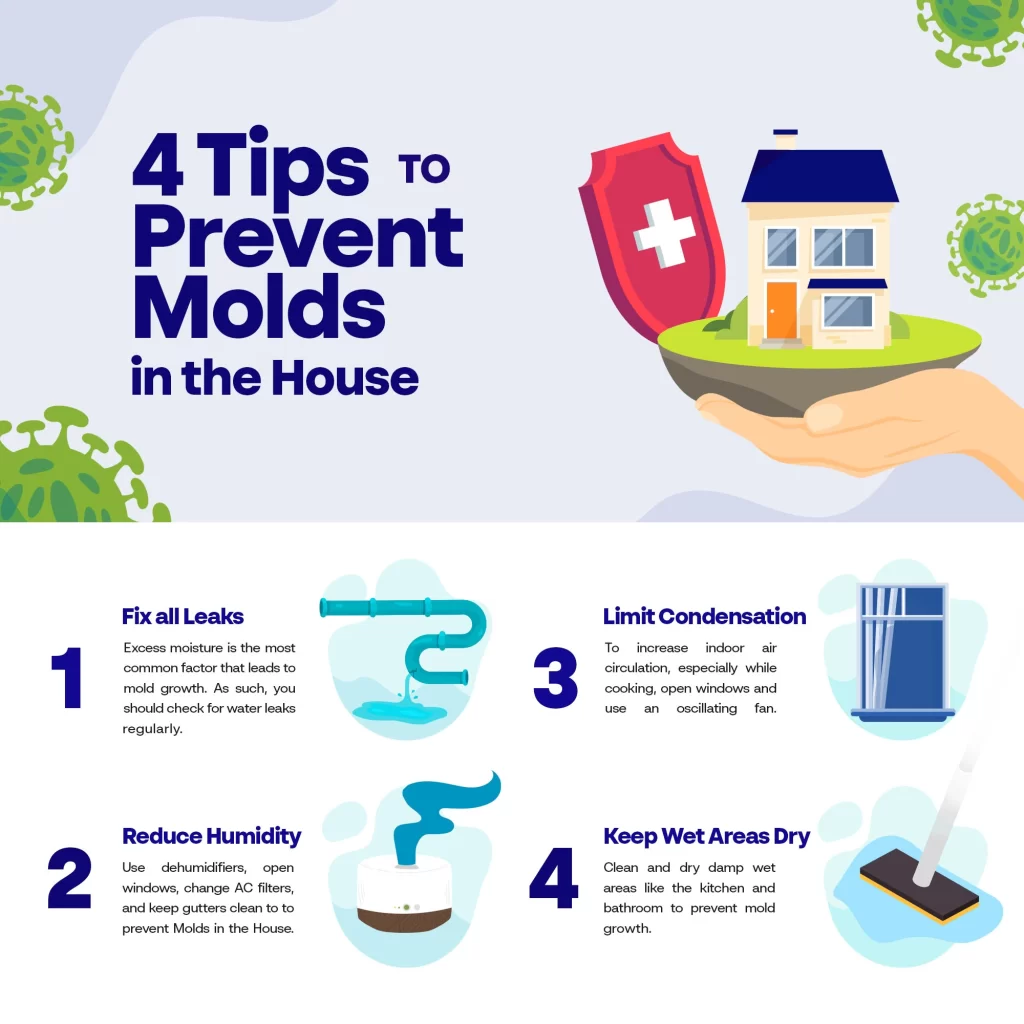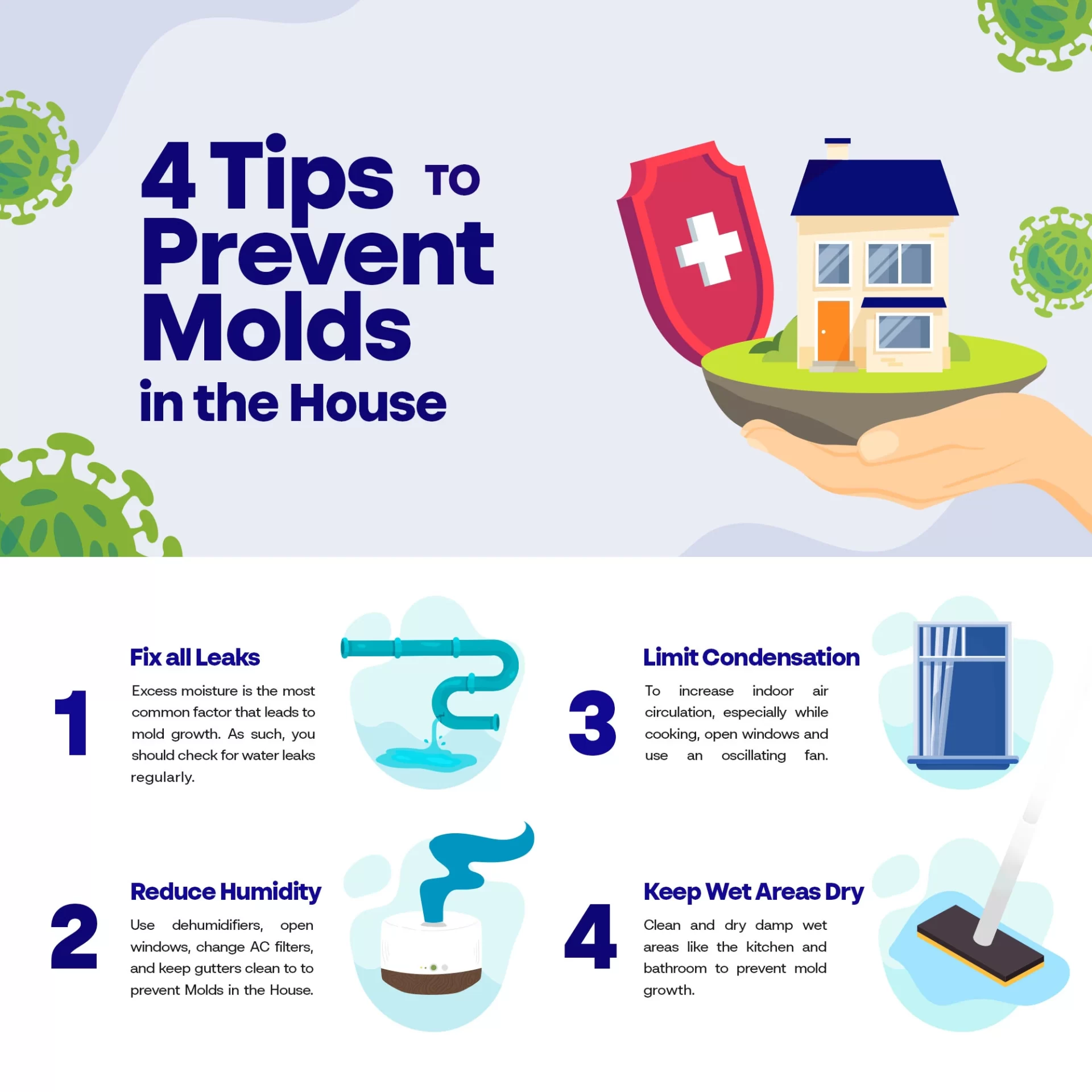 Below are several practical tips you can consider to prevent the growth of molds at home.
1. Fix all leaks.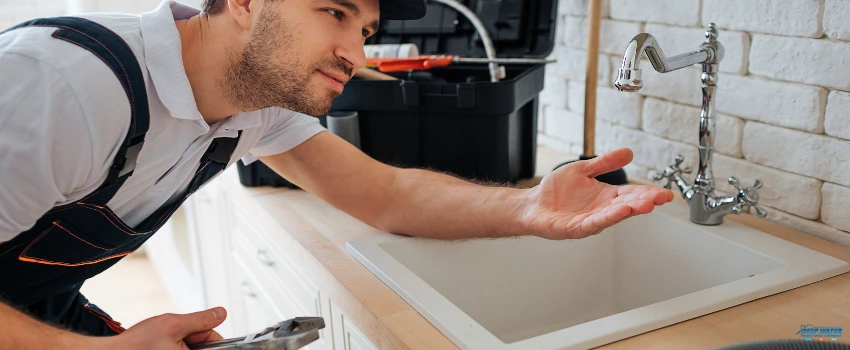 Excess moisture is the most common factor that leads to mold growth. As such, you should check for water leaks regularly. If you find one, get this fixed immediately. Doing so won't only keep molds away, it can also mean significant savings on your water bill.
2. Reduce humidity.
The Environmental Protection Agency recommends maintaining indoor humidity levels between 30% and 50%, with a maximum threshold of 60%. To meet this, there are several measures you can take, like using dehumidifiers, opening your windows, changing your AC filters, and keeping the gutters clean.
3. Limit condensation.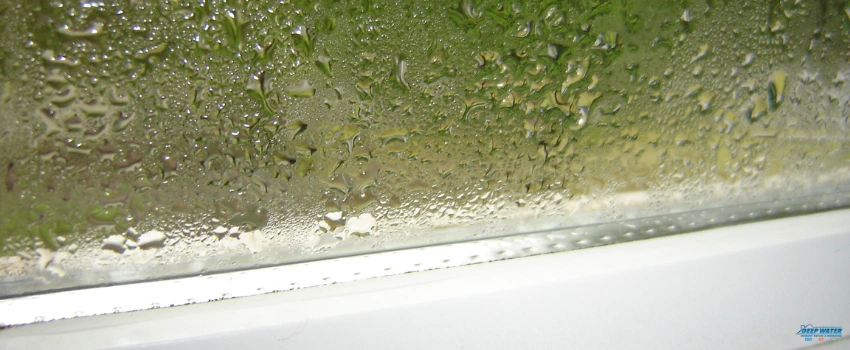 This can be done by opening the windows to help indoor air move freely. This is especially important when you're cooking. A perfect complement to this would be the use of an oscillating fan.
4. Keep wet areas dry.
Certain home areas like the kitchen and the bathroom often end up damp if not wet. Take the time to clean them up and let them dry so molds will not have the chance to thrive.
Why Mold Problems Sould Only Be Hadled By Experts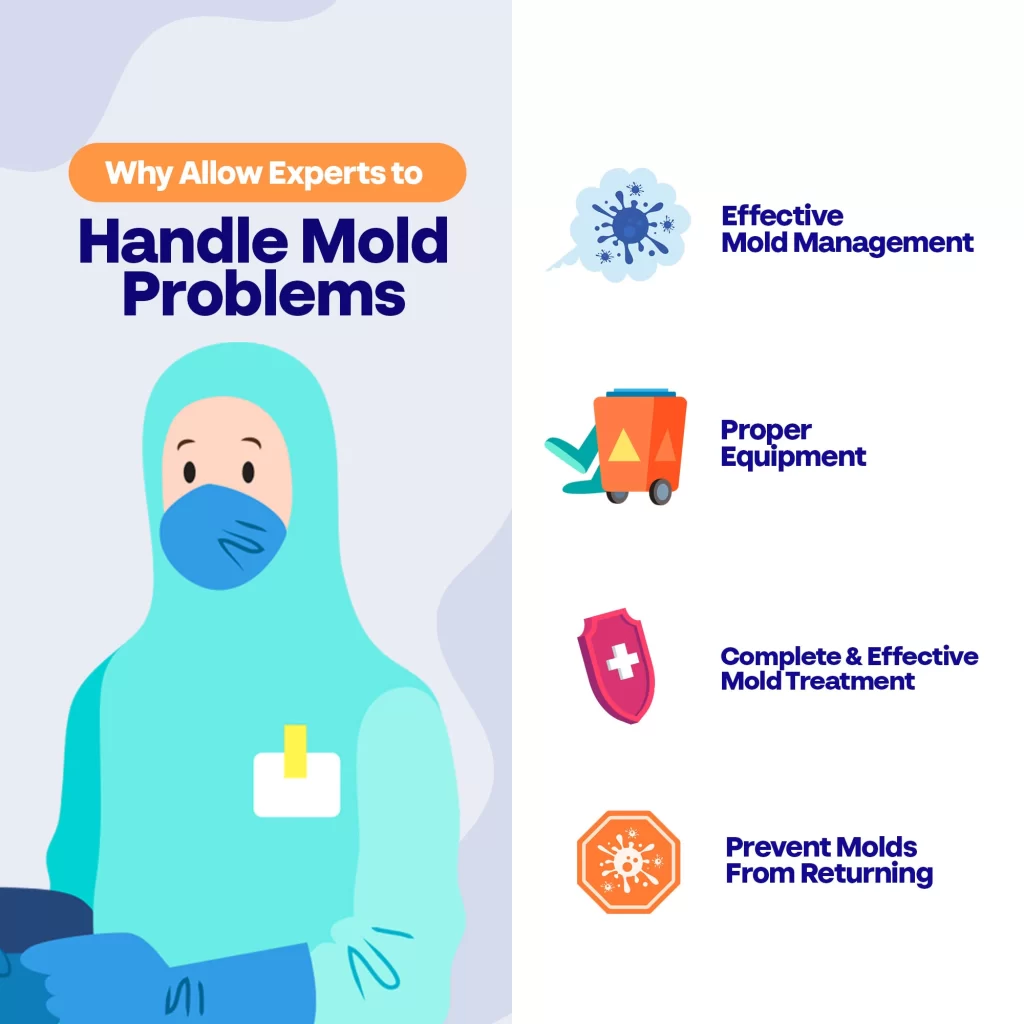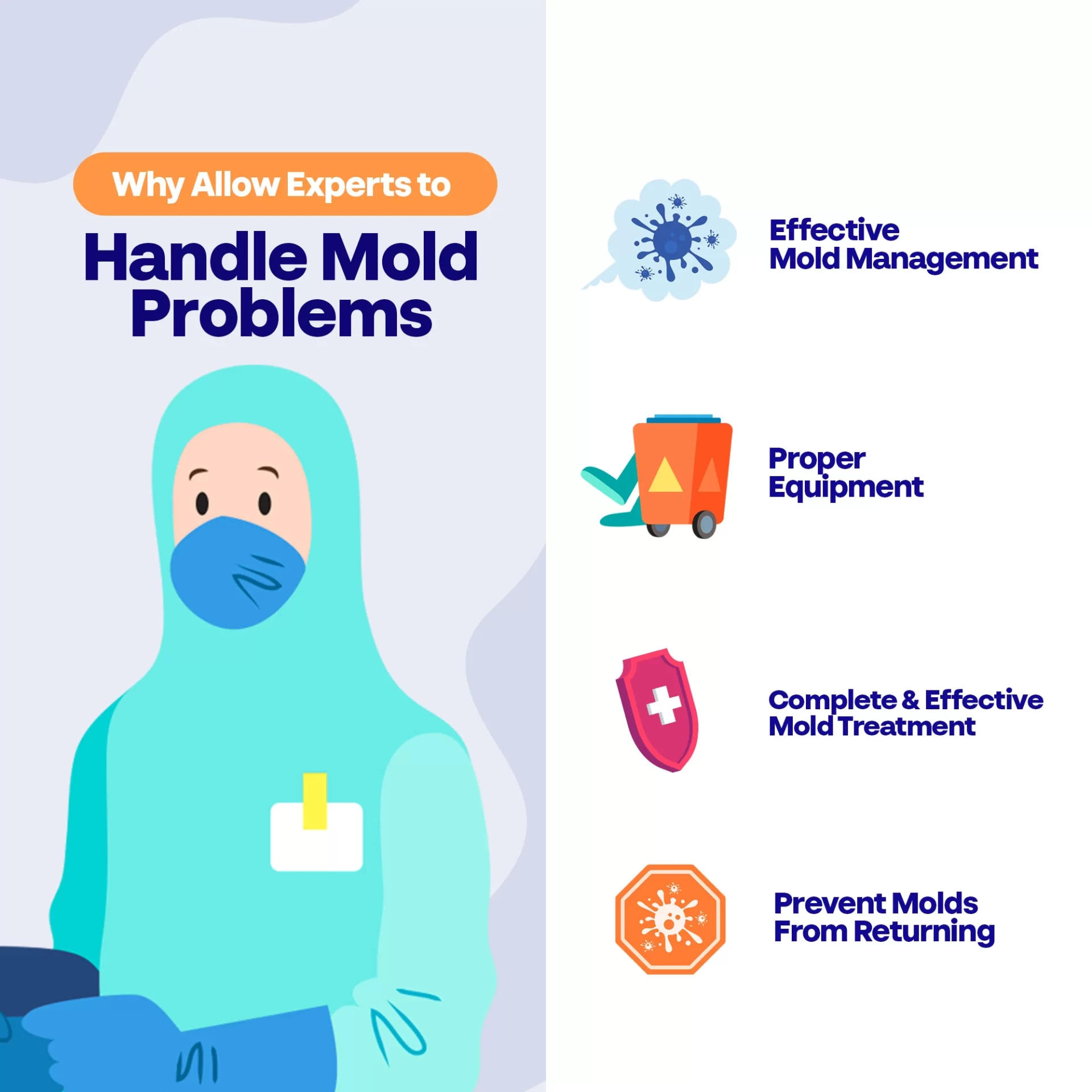 Below are the reasons you should allow mold mitigation professionals to resolve your mold problem.
1. They are the experts when it comes to effective mold management.
Experts in mold mitigation follow the proper procedures when it comes to dealing with the fungi. They begin by assessing the extent of mold damage, identifying the source, and determining the mold type that has infested your home.
2. Mold mitigation professionals use the proper equipment.
Proper mold handling is important, and specialists do this by wearing protective gear and using the correct cleaning equipment. They normally focus first on the mold-infested areas before working on removing mold spores floating in the air.
3. They can ensure complete and effective mold treatment.
Every mold type is different and needs a unique removal approach. Experts are aware of this, so they follow a strict and thorough procedure to ensure that molds are effectively removed.
4. Mold mitigation experts can prevent molds from returning.
With mold professionals in charge, you are assured that the root cause of your problem is sufficiently resolved. This further ensures that your home will be safe from future infestations.
Key Takeaway
The damage that molds can bring to both health and home should not be underestimated. This can be serious, especially if the fungi is allowed to grow and multiply.
Although asking specialists to get molds out of your property is the best solution, preventing the fungi from growing in the first place is also highly recommended. There are many practical and simple steps on how this can be done, and even mold mitigation professionals will gladly share these with you.
Get the best mold remediation services from Deep Water Emergency Services.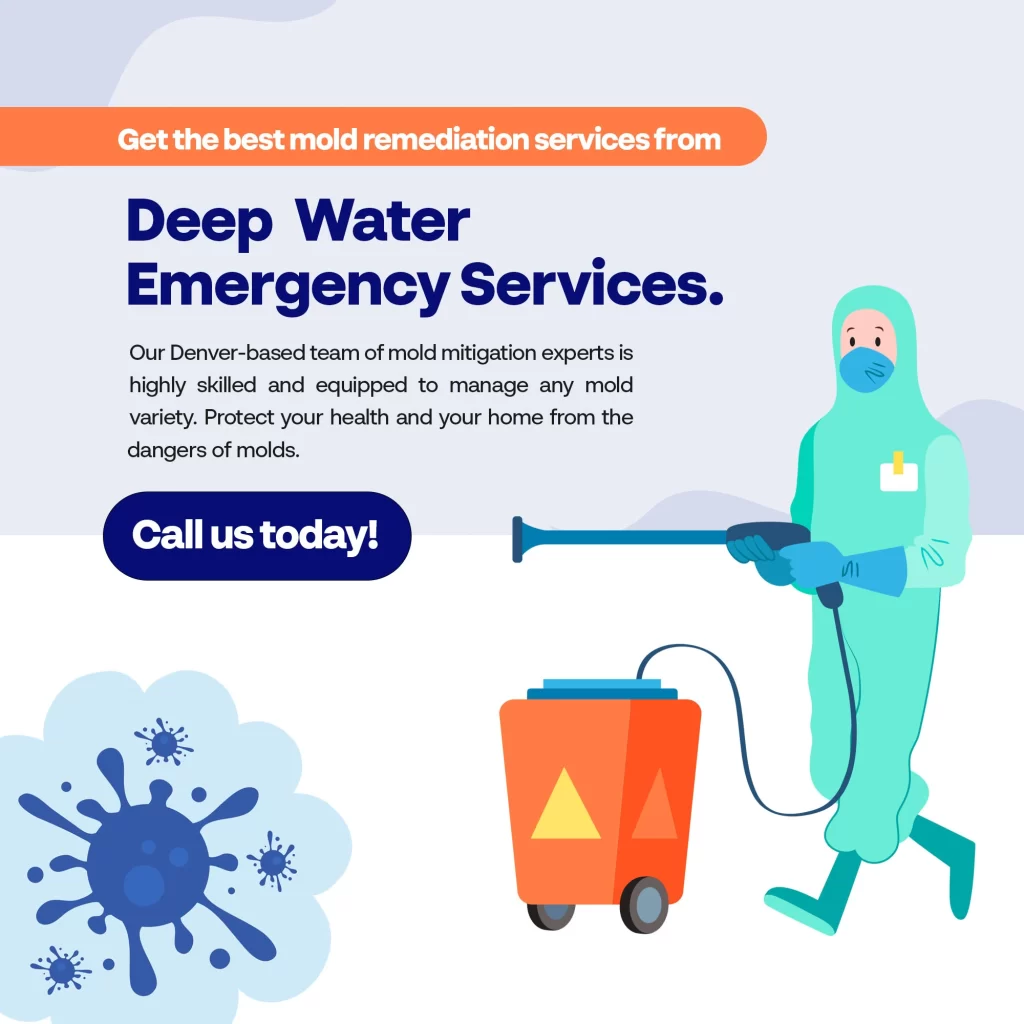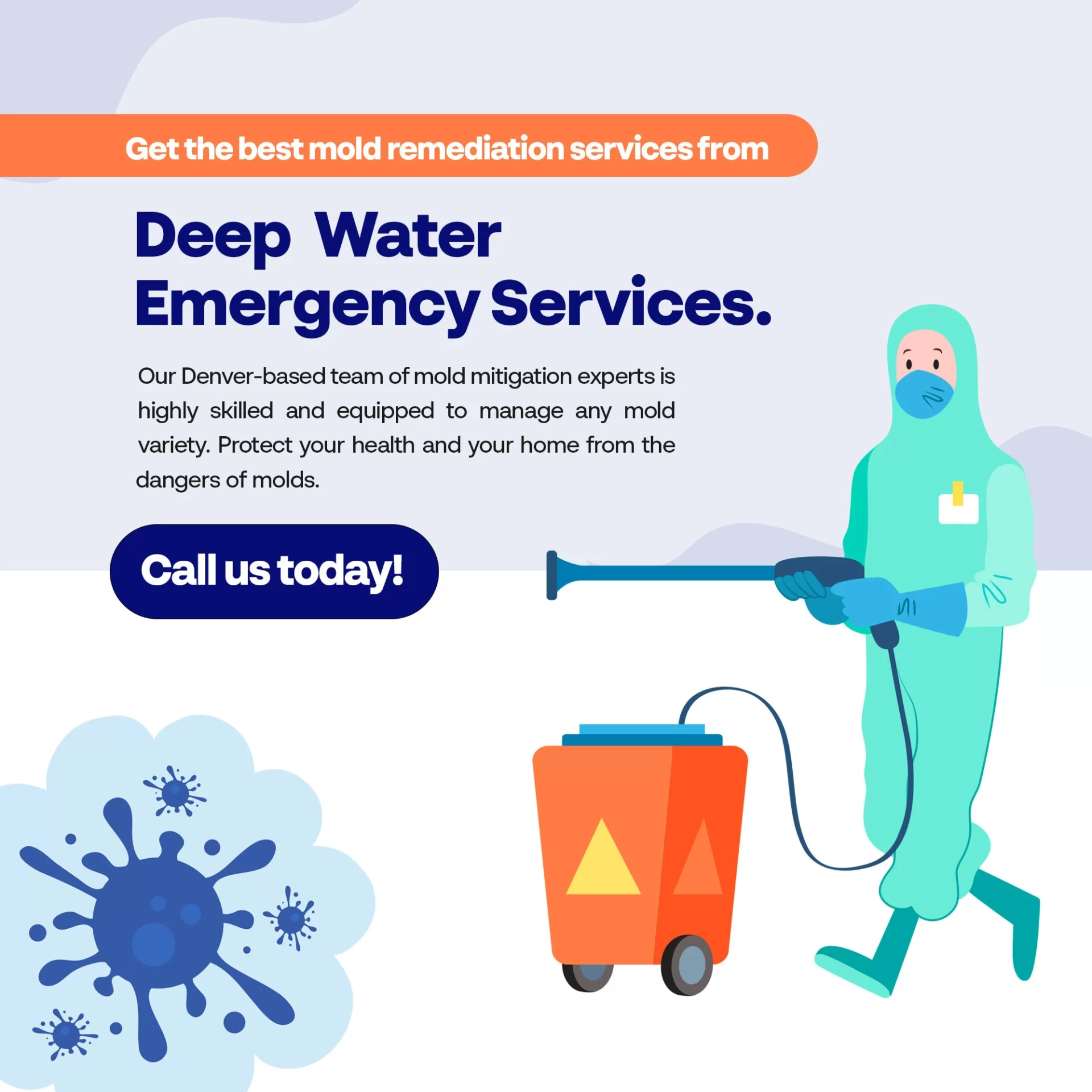 Molds are not harmless, so if they're inside your home, you need to get rid of them right away. If you don't know how, let Deep Water Emergency Services help you.
Our Denver mold mitigation team is well-trained and has all the needed equipment that will allow them to effectively deal with any mold type. Protect your health and your home from the dangers of molds. Call us today.