Blooming flowers and vibrant outdoor colors make springtime a season worth spending outside. For some people, however, spring can bring forth terrible seasonal allergies that can ruin whatever springtime plans they might have.
Many would probably blame pollen as the main cause of springtime allergies—and it is! However, the presence of molds, which can also prompt allergic reactions, can be held accountable as well. Let's breakdown all the necessary information about mold allergy, including what it is, its common symptoms to watch out for, and how you can avoid mold allergies during the most colorful season of the year.
What Is Mold Allergy?
As most would know, mold is a common fungi that's mostly found in damp and warm areas. It also produces spores that get blown in the air. When the spores are inhaled by people, it could cause allergic reactions, including runny nose, cough, itchy nose, eyes and throat, and other asthma-like symptoms. If the spores are inhaled by someone with mold allergy or pre-existing medical conditions like asthma or bronchitis, the results could be devastating, even fatal.
Springtime Allergies and Molds
Springtime allergies are often blamed on pollen. These tiny grains released into the air by plants are know to result in many allergic reactions during spring.
However, it's not only pollen that you should watch out for when springtime comes. The season's combined dampness (due to constant rain) and the rising temperatures offer different types of mold the perfect environment to propagate. When molds start spreading spores in the air, you can certainly expect springtime allergies to occur.
Common Symptoms of Allergy to Molds
The symptoms of mold allergy are often similar to those exhibited in other allergy types. These include runny noses, nasal congestion, itching, scaling, and dry skin. If mold spores enter your nose, hay fever symptoms like watery eyes, sneezing, and coughing can be expected.
When exposed to molds, there are allergy cells in your nose that release a certain chemical as the immediate reaction. This can occur immediately, but there are times when the reaction is delayed. When this is the case, the symptoms could worsen your asthma if you're suffering from this condition. This could further lead to allergic broncho-pulmonary aspergillosis (ABPA), which is a severe asthma type. Its symptoms mirror those exhibited by asthma patients, including coughing, shortness of breath, and wheezing.
How To Prevent Mold Allergies
Molds can grow both inside and outside your home, but there are ways of preventing this and keeping yourself free from developing an allergy.
1. Use a dehumidifier.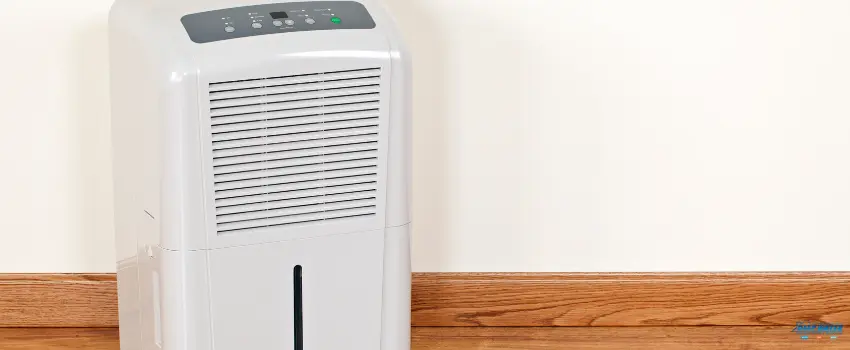 Humidity inside your home should not go above 45 percent. If your house is quite big, a more effective option is to install the dehumidifier in the basement, as the area is a common breeding ground of molds.
Ideally, you should get a dehumidifier that has an automatic draining feature. This is easier to maintain than the manual model which needs to be emptied regularly.
2. Clean the air conditioner.
Keep your home cool and comfortable by turning on the air conditioning unit. Doing so not only removes excess moisture, it also helps keep your house dry, preventing molds from multiplying.
More importantly, set a regular cleaning schedule for your AC to prevent dirt and grime from building up. Special attention should be given to the ducts and the air filters as these parts need to be cleaned out frequently so condensation can be prevented.
3. Install an exhaust fan.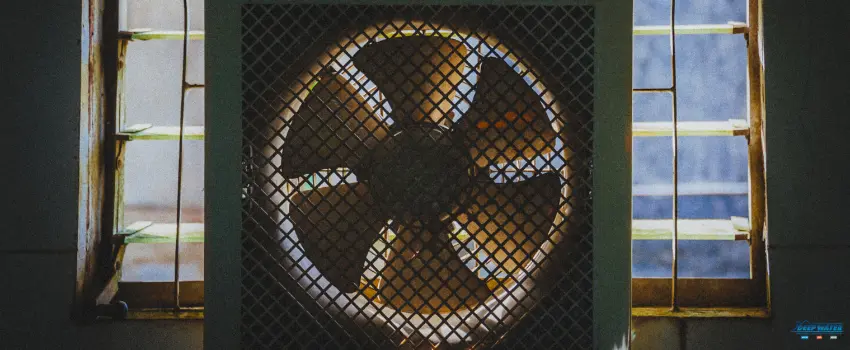 The kitchen and the shower room are two places in your home that are often wet. This causes them to retain moisture, which molds love. To get rid of the unwanted moisture, get an exhaust fan installed in both the shower area and the kitchen.
4. Repair leaks.
In any place where a leak has sprung, expect molds to be present, which can expose you to mold allergy. Given this, certain areas in the home should be inspected for any hidden leaks, particularly your basement and laundry room.
5. Check the appliances.
Washing machines have a rubber seal that should be inspected for any signs of damage. This should also be wiped clean regularly to remove any excess moisture. If the washer is not in use, keep it open so moist air won't get trapped inside.
Other home appliances that you should examine periodically are refrigerators and dishwashers. These are often damp or wet, making them ideal places for molds to grow and from where they can lead to disasters like water damage.
6. Wear a dust mask.
This is particularly recommended when you do home cleaning in the spring. The mask is helpful in keeping you from inhaling various allergens that can trigger seasonal allergies.
7. Monitor mold count level.
During certain times of the year, outdoor mold count can be higher than usual. This is particularly true during the spring season when springtime allergies can become severe. When this is the case, it is crucial that you consult your allergist to see if there are resources that can provide you with relevant information about mold level count in your area. This should guide you in taking the necessary precautions.
8. Take daily showers.
Mold spores that may have held on to your clothes and your body while you were outside can be easily removed by taking a shower. Do this after playing outside or after raking dried leaves from your front yard so mold spores will not find their way to your home.
Key Takeaway
Molds can grow and multiply regardless of the season so long as the right breeding conditions are present. In spring, molds are active, and this accounts for many cases of allergic reactions to this fungi during this particular season.
Thankfully, mold allergy treatment is readily available, and this is good news for those who have allergy attacks whenever they are exposed to molds and other allergens. Nevertheless, it's much better to move away from the source of the allergy than getting treated for something that can be easily avoided. Even more important is to consider removing molds from the places where they proliferate. If left alone, molds are not only health risks, they can also contribute to disasters like water damage, for which you'll need the services of restoration professionals.
Trust Deep Water Emergency Services and Restoration to resolve your mold and water damage problems.
Molds can do more than just expose you to various health risks. They are also known to be a contributing factor to incidences of water damage. If this happens, trust Deep Water Emergency Services and Restoration to rush to your side right away.
Our expert water damage restoration Colorado Springs team will work for you quickly to ensure that you don't incur further ruin. Call us today and watch how we'll help you recover.