Disasters caused by nature like floods and storms can sometimes lead to other catastrophes such as fires and fire damage. The latter is actually serious because of its potential for total devastation, especially when water enters the picture and causes further damage.
The good news is that most fire incidences can actually be avoided. The National Fire Protection Association (NFPA) confirmed this in its 2015-2019 report where it pointed out that cooking and heating equipment are the two main causes of many home fires during the four-year covered period. These two causes can easily be prevented if the needed safety precautions are taken. Nevertheless, there are also fire culprits that are beyond man's control simply because they are the works of nature.
Natural Causes of Fire and Water Damage
Below are three natural disasters that often lead to property destruction and even death.
1. Earthquake
After an earthquake, it is not uncommon for a fire to erupt. This often occurs when electricity lines are cut off because of the strong shaking motion. Gas lines can also break, releasing gas that can ignite a firestorm.
Strong earthquakes are also known to cause tsunamis. These are quite destructive and can destroy an entire community if preemptive measures are not taken.
2. Flood
A flood can take place due to extreme weather. This natural disaster is known for producing rotten wood, crumbled drywall, and warped floorboards in many houses. It can also leave your possessions totally soaked, paving the way for the growth of molds and bacteria.
3. Forest Fires
A forest fire is a devastating natural disaster that often occurs due to forces like lightning. In recent years, however, human activities like unattended campfires and discarded cigarettes have also led to almost 85% of wilderness fires.
Uncommon Causes of Fire and Water Damage
Apart from natural causes, there are various household items that can potentially spark a fire which you may not have thought was possible. These include the following:
1. Dishwasher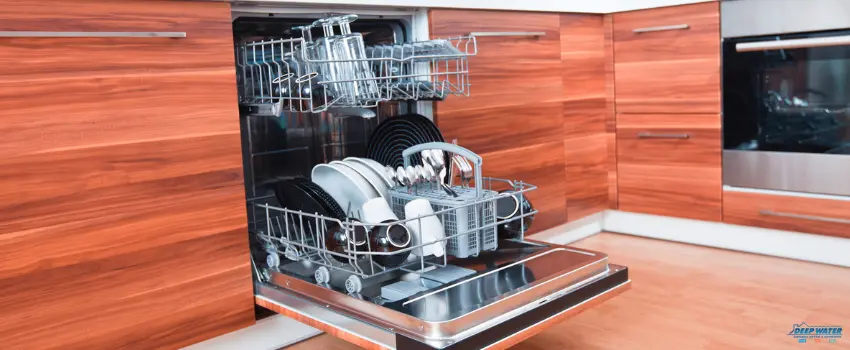 When this popular machine in the kitchen gets damaged, water can drip down its internal wires where a spark can start. To prevent random fires from occurring because of a faulty dishwasher, check all electrical wires at home as part of your regular maintenance chores and take note of any signs of damage.
2. Dust Balls
This can be surprising, but dust balls can hide under the bed where they can ignite a fire if the bed stands beside wall sockets or heating appliances. To minimize the dangers from these unusual fire starters, do regular vacuuming, especially in corner spaces under the bed and furniture.
3. An Empty Glass
This is not likely to happen, but when light passes through an empty crystal glass or jar, it usually gets refracted. The refracted light can then be redirected towards a flammable material like a crumpled piece of paper or the curtains hanging in the living room. At this point, it's possible that a fire could start, but this can be avoided by placing all your glasses in the cupboards.
4. Nine-Volt Batteries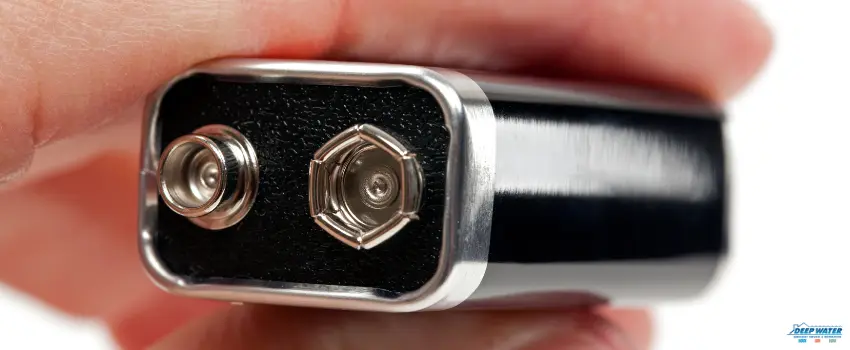 If they are dead, these batteries should be disposed of properly. Otherwise, the battery's post could come into contact with any metal piece, which then gets near a flammable object, consequently leading to a spark. Although the chances that this can happen are small, it's best if you take the precautions. Before throwing away any battery, cover its post with a piece of tape.
5. Laptops
These devices can overheat after being used for hours, although some say that this is not uncommon. In any case, a fire could start if you happen to place the overheated laptop near flammable surfaces like sofas or beds. The disaster can be avoided though by placing a cooling pad underneath the device.
6. Gutters
Home gutters are often overlooked by many people and are thus not maintained regularly. Dried leaves, however, are known to collect in this part of the home. If these get heated by sunlight, they could ignite a fire.
Also, dried leaves could end up blocking your gutters. When the rains come, you'll likely have a problem with pooling water which can lead to more serious issues like water damage. Prevent this from happening by performing periodic maintenance of your gutter.
7. Water
When putting out a fire, water is commonly used, but this age-old practice often results in fire and water damage. This can be traced to the amount of water used. If it's significant, any property initially damaged by fire ends up being further destroyed by water. It's like being hit by two disasters one after the other. If this happens to you, it's best to hire a reputable water damage restoration company.
Key Takeaway
Many fire causes can be attributed to such factors as faulty electrical wiring, overheated appliances, and unattended cooking. These are the standard reasons for many fire breakouts. However, there are seemingly harmless items in your home that could also potentially cause you to initially go through a fiery experience then deal with the signs of water damage afterwards.
A laptop that gets hot when used for a few hours may appear normal, but if the heat becomes too much, a small fire may not be far-fetched. Similarly, a dead battery thrown away haphazardly in a metal garbage can could ignite a spark if it landed next to a flammable material. In other words, a fire could start anywhere, and when it does, the result can be disastrous for your home. Ths will require you to get the services of restoration specialists so you can recover fast from the disaster.
Hire Deep Water Emergency Services and Restoration for your fire and water damage restoration needs.
Restoring your home after being ravaged by fire and water is not an easy job, especially if you try to do it all by yourself. Don't experiment because disaster cleanup is a dangerous endeavor. Deep Water Emergency Services and Restoration is ready to help you.
Our Dallas fire and water damage restoration services are reliable and efficient. This is available 24/7 and uses modern and sophisticated restoration technology to ensure your quick recovery. Call us now and see us deliver.