Dependable Water Damage Restoration in Mesquite TX for Your Safety
Ensure that your home or office is safe from the risks of water damage with our comprehensive Mesquite water damage restoration.
Available 24/7 Emergency Service
Comprehensive Water Damage Restoration Mesquite
Water disasters may result in structural damage, mold growth, and a polluted water supply. As soon as you notice any water damage, you can avert further risks by taking immediate response. For the well-being and protection of your family or employees, hiring professional water damage restoration Mesquite TX, is the best action to take.
Deep Water Emergency Services & Restoration is here to deal with water damage for you. Our team has more than 20 years of successful industry experience. With our IICRC certification and BBB accreditation, we guarantee your safety and peace of mind through our water damage restoration in Mesquite, TX.
Our Water Damage Restoration Mesquite TX
Our water damage restoration provides prompt and effective solutions to water damage. We'll show you how it works: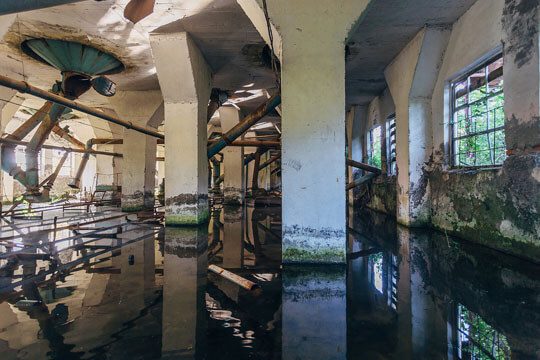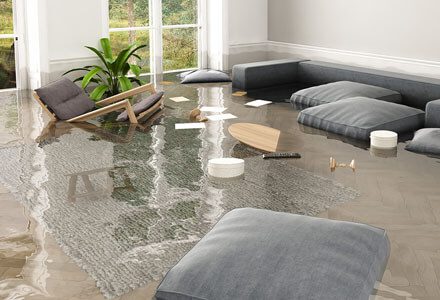 Why Call for Professional Water Damage Restoration Mesquite TX
Although dealing with water damage on your own may seem like a viable option, it poses severe hazards. Hiring professionals to perform water damage restoration in Mesquite, TX, will keep you safe from the following:
Water can quickly make its way through your walls, floors, beams, ceilings, and appliances. Don't delay calling for professional water damage restoration to avoid structural damage.
Standing water attracts pests like centipedes, cockroaches, rats, termites, flies, and so on. Some of them can weaken the structure of your home, while some carry disease-carrying bacteria.
When the water reaches your electrical outlets and appliances, it may cause hazards, such as fire and electrocution. This is another reason why it's best to let experts handle water damage.
It is crucial to keep in mind various chemical hazards after a water disaster. Standing water may be contaminated with chemicals that can cause nausea, vomiting, and wound infection.
There are health risks you may face when you get exposed to water damage. Some of them are leptospirosis, dysentery, dengue fever, typhoid fever, and malaria. Avoid getting infected by entrusting water damage restoration to experts.
Why Choose Us for Water Damage Restoration Mesquite TX
Deep Water Emergency Services & Restoration is trusted by the residents of Texas. Here's why they choose to hire us:
Client-Centric Approach
We always put our clients first. Your health and safety will be our utmost priority when you hire our highly trained restoration specialists.
State-of-the-Art Equipment
Our team only employs industry-standard tools, cleaning agents, and products when providing water damage restoration services.
Trustworthiness and Quality
Deep Water Emergency Services & Restoration has been a trusted provider of excellent water damage restoration for 20 years now.
Certified Team
We are IICRC-certified and BBB-accredited. You can trust that our professionals are more than qualified to provide you with the services you need.
Prompt Response
Our team is always ready to take immediate action for water damage. Expect appropriate and prompt solutions when you seek help from us.
24/7 Availability
Emergencies happen anytime, so feel free to contact us when you encounter water damage. We are at your service 24/7.
Contact Us for Water Damage Restoration Mesquite TX
Eliminate the hazards of water damage by calling Deep Water Emergency Services & Restoration. If you have inquiries regarding our services, don't hesitate to give us a call. Our team will gladly assist you.