Safe Water Damage Restoration in McKinney for Your Home or Office
Restore your home or business to its pre-damaged quality and keep your family or staff safe with reliable water damage restoration in McKinney.
Available 24/7 Emergency Service
Affordable Water Damage Restoration McKinney
If you encounter water damage on your property and neglect to address it promptly, you may face several devastating consequences that are not only inconvenient but also potentially hazardous. Water damage may cause major health hazards in addition to structural damage to your home or business.
When dealing with water damage, acting immediately to avoid future problems is necessary. The best action to take is to call for professional water damage restoration in McKinney. Restoration technicians have the necessary equipment, experience, and knowledge to restore your home or business and ensure optimal safety.
Deep Water Emergency Services & Restoration is here to help you. We provide efficient solutions to clients who encounter water damage on their residential or commercial property. With over 20 years of experience, our team is your best choice for water damage restoration in McKinney.
Our Water Damage Restoration McKinney TX
Deep Water Emergency Services & Restoration employs a comprehensive approach to water damage restoration to guarantee every client's safety.
Here's how it works:
1. Inspection and Damage Assessment
When you call our team for water damage restoration, we'll come to your property to conduct an in-depth inspection. We'll assess the severity of the damage, its source, and the level of contamination. Our restoration experts will then devise a plan on how to go about all the necessary work. We'll inform you and your insurance provider regarding the cost estimate and projected timeline.
2. Water Removal
We'll begin with the water extraction process after creating a plan for all the necessary restoration procedures—and after we get your and your insurance provider's approval. Our team has access to state-of-the-art vacuums and pumps, so you can expect us to expedite the extraction process and prevent further damage. We'll do constant inspections to ensure that we remove all the remaining water on your property.
3. Drying and Dehumidifying
Once we're done with water extraction, we'll dry and dehumidify the affected areas to prevent mold growth and further damage. We'll monitor moisture levels from time to time to ensure that we completely dry out your home or business. With our top-quality air movers and dehumidifiers, you can rest assured that we can get rid of the excess moisture in your walls, floors, foundations, ceilings, and household items.
4. Cleaning
Extensive cleaning is an integral part of our water damage restoration process. To clean, disinfect, and sanitize properties, Deep Water Emergency Services & Restoration only uses high-quality cleaning products and modern equipment. We'll rid your property of all the toxic chemicals and bacteria left behind by water damage.
5. Complete Restoration
Complete restoration is the last step in our water damage restoration process. Our restoration technicians will fix any damaged areas. We'll also notify you if any permanently damaged objects must be discarded. You can count on our restoration specialists to do everything it takes to restore your property to its former glory.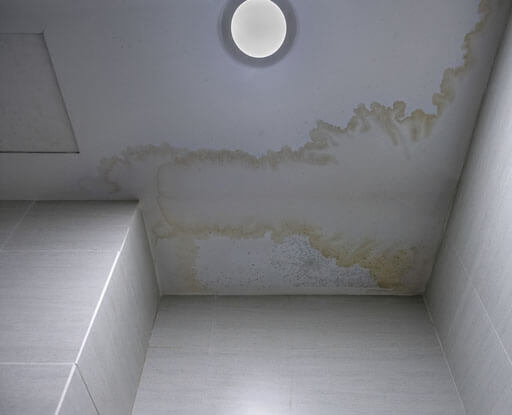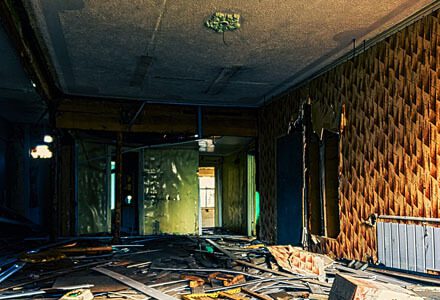 Why Call for Professional Water Damage Restoration McKinney
Water damage can have severe implications if not dealt with appropriately. So, it's best to hire well-experienced and highly trained restoration specialists to do all the restorative procedures to ensure proper action.
If water damage isn't addressed the right way, you run the risk of encountering the following problems on your residential or commercial property:
As soon as water damage arises, contact a water damage restoration company. Standing water can seep through the structural members of your property and weaken them. This might result in impaired structural integrity, which is a serious threat.
Standing water or excessive moisture can attract pests like bugs and rats and lead to an infestation in your home or business. Some pests can cause further damage to your property, while some can cause diseases.
Water damage can lead to severe electrical problems if not addressed quickly. Electricity and water aren't a good combination. Even a drop of water can cause electrical components to malfunction or blow and cause an electrical fire.
When you get exposed to contaminated water, you may experience health concerns. For instance, your skin may feel irritated, or you may experience breathing problems and vomiting. This is why it's best to let experts do the job.
Diseases such as dysentery, typhoid fever, and leptospirosis are just some of the health risks posed by water damage. It can also lead to other airborne diseases, as it can release pathogens into the air.
Why Choose Us for Water Damage Restoration McKinney
While there are other water damage restoration companies in the area, Deep Water Emergency Services & Restoration remains the most trusted. Here are some things that set us apart from other restoration experts:
Client-Centric Approach
Deep Water Emergency Services & Restoration prioritizes every client's convenience. We'll work with your insurance provider to take a weight off your shoulder.
State-of-the-Art Equipment
We employ cutting-edge equipment to restore properties to their pre-damaged state. You can also rely on us to utilize the best products and practices.
Trustworthiness and Quality
We are dedicated to offering the highest quality of service from start to end. Our drive for excellence is what makes us a trusted restoration company.
Certified Team
We are a BBB-accredited and IICRC-certified business. These credentials show that we are reliable and responsible water damage restoration professionals.
Prompt Response
We recognize the importance of acting fast when water damage arises. When you call us, we'll be there assisting you and taking the necessary measures in no time.
24/7 Availability
Our experienced team of restoration specialists has the expertise to take care of any water damage issue. We have more than two decades of successful operation to show you.
Contact Us for Water Damage Restoration McKinney
Restore your home or business to its former glory and avoid further issues with our water damage restoration. Should you have inquiries regarding our water damage restoration in McKinney, don't hesitate to reach out to us. We'll be there to help you immediately!