Reliable Water Damage Restoration in Lakewood for Any Property
Restore your property with Deep Water Emergency Services & Restoration's water damage restoration Lakewood.
Available 24/7 Emergency Service
Rigorous Water Damage Restoration Lakewood
Water damage is a major concern for property owners as it can cause major damage to the structure of a building and its contents. While there are several DIY solutions available, hiring a certified specialist with the proper tools and expertise for the job is advisable. Handling the task on your own and without the required knowledge can be dangerous and potentially lead to further harm.
Deep Water Emergency Services & Restoration is your most viable option when it comes to water damage restoration in Lakewood. With a team of experienced professionals, we are the trusted choice of residents and businesses in the area. As an IICRC-certified and BBB-accredited company, we have the expertise and equipment for handling any water damage situation. Whether a minor leak or a major flood, you can count on us to get your property back to its pre-damaged condition.
Our Water Damage Restoration Lakewood
As one of the most trusted companies that provide water damage restoration Lakewood CO, we focus on providing quality and timely assistance. We follow a comprehensive water damage restoration process.
Here's how it works:
1. Inspection and Damage Assessment
When you contact us for water damage restoration Lakewood, we'll conduct a thorough inspection and assessment of your property. Our specialists will then identify the water damage's source and assess the severity. We'll then determine the most effective strategy to solve the problem and provide you with the estimated cost and project duration.
2. Water Removal
After the initial inspection and damage assessment, we'll coordinate with you and your insurance provider. We'll then start removing the remaining water using specialized vacuums and pumps. Immediate water extraction is necessary to avoid any additional damage. We value your property as much as you do, so you can rely on us to act fast.
3. Drying and Dehumidifying
Next, we will dry and dehumidify the affected area. We'll utilize advanced air movers and dehumidifiers to speed up the process so you can occupy your home or business again as soon as possible. Our restoration specialists will continually monitor moisture levels and record the progress until we reach equilibrium moisture content (EMC).
4. Cleaning
Meticulous cleaning is the next vital step in our water damage restoration process. We only use top-quality cleaning products and state-of-the-art equipment to clean, disinfect, and sanitize properties. Through a thorough cleaning process, we'll eliminate all harmful chemicals and microorganisms that come with water damage.
5. Complete Restoration
Finally, we'll perform any necessary repair and restoration work on your property. We've performed successful restoration for our previous clients, and we can do the same for you. No matter the complexity of the repairs, you can trust us. For added safety, we'll also conduct a final inspection to guarantee that we meet the required safety standards.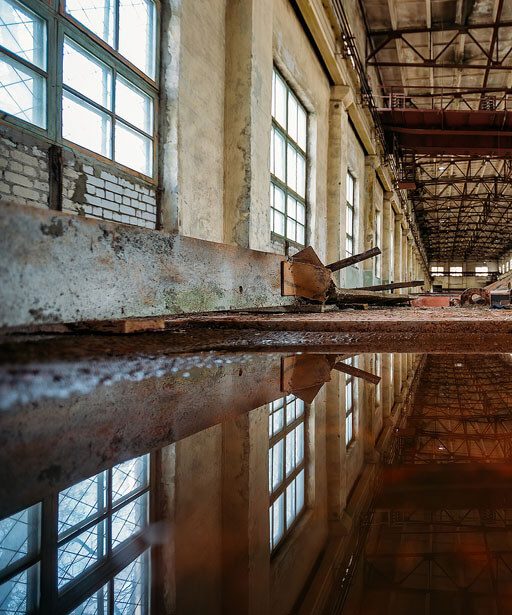 Why Call for Professional Water Damage Restoration in Lakewood
When water damage isn't addressed promptly and appropriately, it can lead to serious problems. Here's why it is imperative to seek professional water damage restoration services right away:
Unattended water damage can severely compromise the structural integrity of a property. Water entering a building can weaken its foundations, walls, beams, and other crucial structural components, putting the structure at risk of collapse.
Restoration experts can identify and address any potential electrical hazards. Water being near electrical outlets or appliances can pose a significant threat. Specialists have the tools and knowledge to remove water safely and avoid any electrical risks.
Besides various illnesses, water damage can also lead to mold growth. Mold exposure can cause health issues, such as coughing or wheezing, skin rash, and sore throat. Entrust the restoration process to professionals to ensure complete safety and security.
Why Choose Us for Water Damage Restoration Lakewood
While there are plenty of other options for water damage restoration in the area, Deep Water Emergency Services & Restoration remains the most qualified. The following are just some reasons why we're among the most trusted restoration companies:
Client-Centric Approach
We are committed to meeting all every client's needs and collaborate closely with insurance companies to secure coverage for restoration expenses.
Prompt Response
Time is of the essence when dealing with water damage. When you call us for our services, we'll respond immediately and arrive at your location quickly.
Trustworthiness and Quality
Our team is trusted for providing quality water damage restoration services. With our restoration experts on the job, your safety is guaranteed.
Contact Us for Water Damage Restoration Lakewood
Join our list of satisfied clients by calling us for your water damage restoration needs. If you need any information regarding our water damage restoration services, just give us a call. We'll be more than happy to help you. Reach out to us today!