Proven Reliable Denver Water Damage Restoration Services
Prevent potential issues from arising by calling for our quality Denver water damage restoration services. Our team provides fast and appropriate responses.
Available 24/7 Emergency Service
Water Damage Restoration in Denver for Your Safety and Convenience
There are a lot of potential causes of water damage. It can come from your water pipes underground or inside your walls. In some cases, it can also be a result of natural disasters like flooding or storms. Regardless, it's essential to know that calling in dependable water damage restoration experts after it occurs should be your priority. Otherwise, you might encounter dire consequences.
With more than two decades' worth of experience, Deep Water Emergency Services & Restoration has become the most trusted provider of quality water damage restoration  Denver CO. Our team understands that dealing with water damage requires urgency, so we act fast. You can rely on us to provide you with speedy and appropriate services.
Retain your property value and avoid irreversible, long-term damage
Deep Water will help you get your property back to good shape
How Our Denver Water Damage Restoration Works
If you need water damage restoration in Denver, Deep Water Emergency Services & Restoration is here to help you 24 hours a day. We are a locally owned and operated restoration company in Colorado.
We follow a detailed water damage restoration process. Here's how we do it: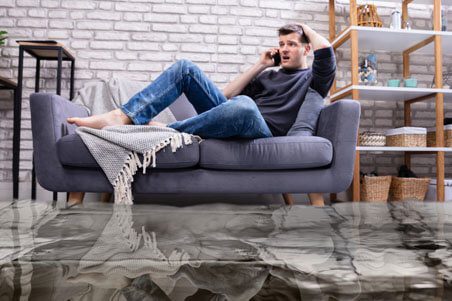 01. We'll arrive at your doorstep.
Don't delay calling for water damage restoration services. Call us as soon as water damage occurs, and we'll be there to help you. Our team of experts in water damage restoration service Denver CO, is available 24/7.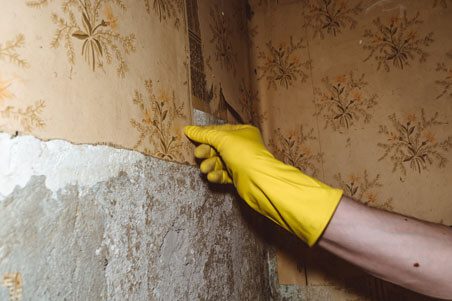 02. We'll inspect the damage.
We've responded to various calls with different extents of water damage in Denver. Our team will conduct a thorough inspection to determine how extensive the damage is before doing the necessary services.
We'll also determine whether the source of the water has been shut off or sealed to avoid any further damage to your property and personal items. Our team is well-equipped with the right tools and devices to locate the source of the problem.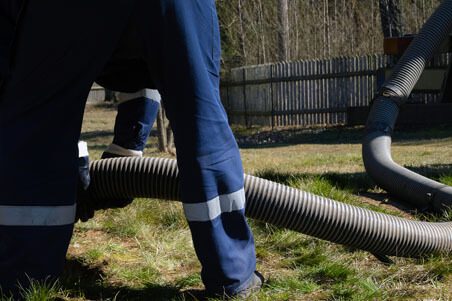 03. We'll extract the water properly.
We know how to extract every drop of water on your property. Our cutting-edge technology can provide our clients with reliable water cleanup services, even if it is due to flood or storm damage.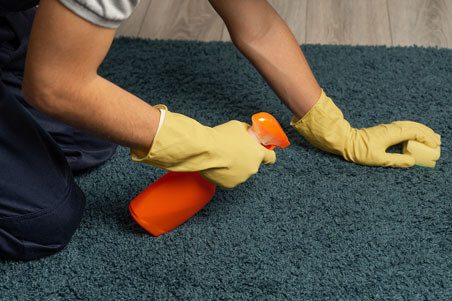 04. We'll sanitize and clean the area.
Our team will sanitize and clean the area once the water removal is complete. Depending on the time and scale of the damage, cleaning and sanitizing an area may take a longer time than others.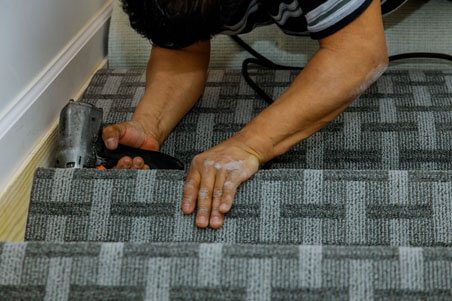 05. We'll restore your property to its pre-damaged look.
Residential and commercial properties are unsafe for occupancy when there is water damage. When our team completes the initial steps to clean and secure your property, we'll begin with the necessary restoration processes.
You'll be in awe at how fast and efficient we work. We understand that you can't pause your life, and not everyone has the luxury of renting a temporary home. So we'll work without affecting your daily routine.
The Dangers of Putting Off Water Damage Restoration
Neglecting water damage brings about dire consequences. While some can be easily dealt with, some can be serious and life-threatening. It's essential to call in experts right away.
Here are some dangers of delaying water damage restoration Denver:
It causes extensive damage to your property.
Water damage affects the overall look of your property. The longer it stays, the more extensive the damage it incurs. Beyond aesthetic damage, water damage affects the structural integrity of your property. When not addressed immediately, your residential or commercial space suffers from structural damage.
It promotes mold and mildew growth.
Removing mold and mildew on your own isn't just exhausting, but it also poses serious health hazards. It's essential to call in experts to mitigate them properly. Not doing so can lead to skin and eye irritations, allergies, and respiratory infections. Call us for mold remediation as soon as water damage occurs.
One of the most frustrating things to deal with is pest infestation. One day of unaddressed water damage is enough to attract animals and insects to your property.
Some of the pests you might encounter include the following:
Camel Crickets
Carpenter Ants
Flies
Silverfish
Termites
Rats
Cockroaches
Book Lice
Mice
Mosquitoes
It carries viruses, bacteria, and other germs.
Flood and sewage water carry germs, bacteria, and viruses that can cause serious health issues, even in healthy people. Here's a list of some of the diseases and illnesses they carry:
Leptospirosis
Cryptosporidiosis
Salmonellosis
Typhoid Fever
Giardiasis
Gastroenteritis
Dysentery
Campylobacteriosis
Hepatitis A
Some of these diseases can be fatal, so call us for Denver water damage restoration services.
It poses electrical hazards.
When water from sewage backups or flooding reaches the electrical wiring, it causes other problems like damaged appliances and blown fuses. It can also cause an unwanted fire. You surely don't want more problems, such as fire and smoke damage, after a devastating disaster, so address the water damage immediately.

Call Us for Reliable Denver Water Damage Restoration Services
Contact us immediately if you encounter water damage in Denver.
Dealing with water damage doesn't have to be draining. Our restoration specialists can help fix issues on your property. Let our expert water damage Denver team do the job for you!