Water Damage Restoration in Denton TX You Can Count On
Avoid the dangers that come with water damage and restore your property through reliable water damage restoration in Denton.
Available 24/7 Emergency Service
Safe and Efficient Water Damage Restoration Denton TX
Choosing not to address water damage as soon as possible can have severe consequences for your home or business. It can compromise the structural integrity of your property and lead to potential collapse. It can also lead to health hazards, pest infestation, and electrical dangers.
These risks necessitate immediate water damage restoration. But don't be tempted to do the restoration on your own, as it's not the safest and best option. It's best to hire a trusted provider of water damage restoration in Denton, TX. Restoration experts have the experience and tools to restore your property and remove hazards effectively.
Deep Water Emergency Services & Restoration is one of the most trusted restoration companies in Texas. We have over two decades of experience, so you have the assurance that we're experts in dealing with water damage. Our team of restoration specialists will stick with you until your property is restored to its former glory.
Our Water Damage Restoration Denton TX
Deep Water Emergency Services & Restoration delivers quality water damage restoration in Denton, TX. We follow a structured approach to guarantee quick and effective solutions.
Here's how it works: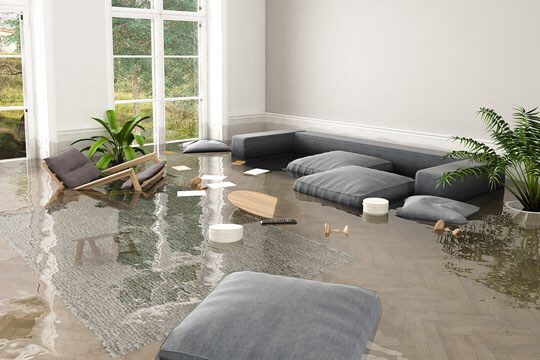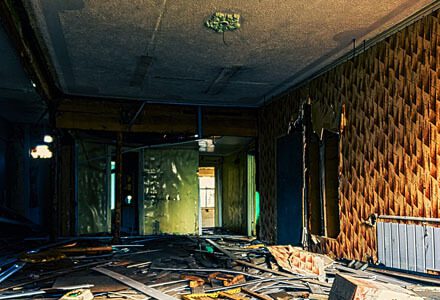 Why Call for Professional Water Damage Restoration Denton TX
Water damage comes with a lot of hazards. That's why it's essential to seek the assistance of experts specializing in water damage restoration. With professional help, you can avoid the following issues:
Water seeping into your residential or commercial space can bring major problems. It can slowly damage and destroy your property's foundations, beams, walls, and other structural members. To avoid this, call for professional restoration services.
Pests, including cockroaches, rats, termites, and silverfish, thrive in moist environments. You may encounter these pests if you have standing water on your property. They can cause further damage or bring serious diseases, so seek professional help.
Water near your electrical outlets and appliances is hazardous to your household or employees. When not removed properly, it can lead to more serious problems, such as fire and electric shocks.
In some cases, toxic compounds might be present in contaminated water. When exposed to unsuspecting residents or staff, they can cause various health problems, including vomiting, wound infection, and skin irritation.
Microorganisms found in floodwater, damaged sinks, and toilet overflows carry diseases. Don't expose yourself to danger. Leave it to the professionals who know the ins and outs of conducting water damage restoration.
What to Do Before We Arrive for Water Damage Restoration in Denton, TX
At Deep Water Emergency Services & Restoration, we understand that encountering water damage can be a stressful ordeal. However, we want you to be safe, so we advise that you remain alert and act appropriately to avoid dangers.
Here's what to do before our team arrives to provide you with water damage restoration: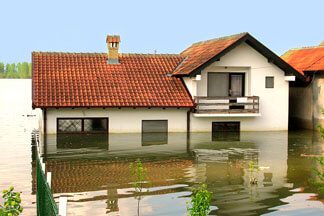 As soon as you notice water damage or signs of it, evacuate everyone. Ensure the safety of your loved ones or employees by bringing them to a safe place.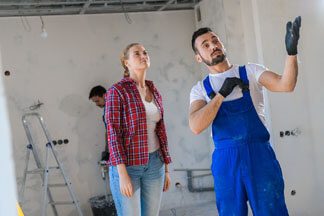 2. Switch off the electricity supply.
Water and electricity don't mix. To avoid electrical dangers, turn off the electrical power supply. This also makes it easier and safer for our team to access your property when we arrive.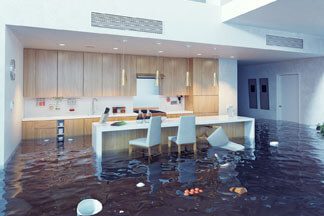 3. Open the doors and windows.
By doing so, you allow for proper ventilation, which is important to prevent the growth of pathogens released by the contaminated water into the air.
FAQs About Our Water Damage Restoration in Denton, TX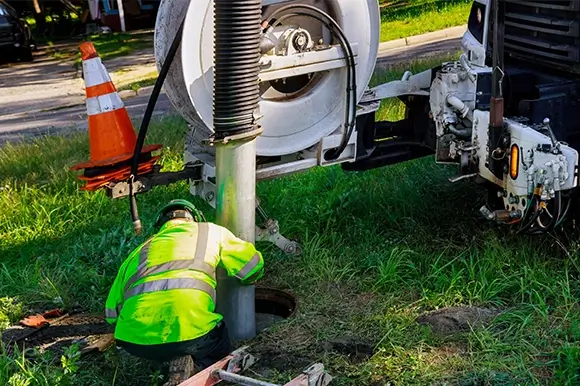 Depending on the severity of the damage, our restoration process may take days or weeks. You can rest assured that we'll work hard to finish it as soon as possible.
Yes, we are certified by the IICRC and accredited by the BBB. You can trust us to provide you with quality water damage restoration.
Natural disasters, incessant rainfall, plumbing problems, and damaged appliances are just some of the causes of water damage.
Look out for mildew and mold growth, musty odors, puddles of water, peeling paint, and excess moisture on rugs and carpets.
We don't advise you to perform the water damage restoration process, as it requires knowledge of the safety and sanitation requirements of water-damaged properties.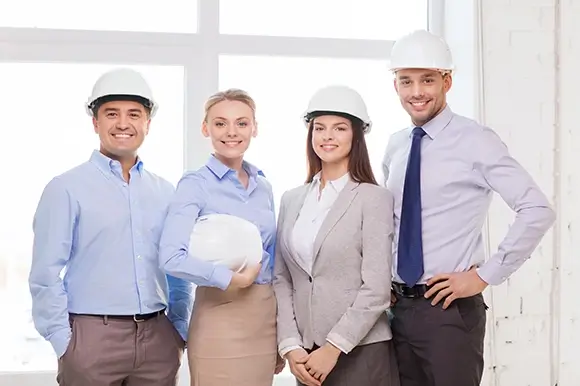 Why Choose Us for Water Damage Restoration in Denton, TX
A lot of companies in Texas offer water damage restoration. However, Deep Water Emergency Services & Restoration remains your best choice, and here's why:
Client-Centric Approach
Our services are centered on every client's safety and convenience. Our restoration technicians will handle and resolve any concerns and requests you may have, so feel free to raise them anytime.
State-of-the-Art Equipment
Water damage restoration is a complicated process. Our team of restoration professionals uses cutting-edge devices and tools to do the job efficiently and safely.
Trustworthiness and Quality
Our restoration specialists are dedicated to restoring your house to its pre-damaged condition. You can trust us to salvage everything we can to help you get back to your normal routine as soon as possible.
Certified Team
We are an IICRC-certified and BBB-accredited restoration company. These credentials go to show that we're experts in what we do and that we're among the best ones to hire.
Prompt Response
We understand the need to act immediately when water damage issues arise. Our restoration services prioritize the restoration of your property as quickly as possible.
24/7 Availability
We are ready and available 24/7. With emergencies happening here and there, you can rely on our restoration technicians to provide you with the necessary services, no matter the time.
Contact Us for Water Damage Restoration in Denton, TX
Restore your home to its pre-damaged state and prevent further damage with our water damage restoration. Contact us and learn more about our water damage restoration. We'll respond right away!