Prompt Water Damage Restoration in Dallas for Your Safety
Restore your home or business through Deep Water Emergency Services & Restoration's water damage restoration Dallas.
Available 24/7 Emergency Service
Reliable Water Damage Restoration Dallas for Your Peace of Mind
If you encounter water damage in Dallas, it's essential that you act fast. When it's left unaddressed for too long, it causes dire consequences, such as structural damage and health hazards. The best thing to do is to call a company specializing in water damage restoration Dallas to provide you with the necessary services to save your property.
Professional restoration companies have the required equipment and training to eliminate the hazards and minimize the damage caused by water disasters. They can help you restore your home or business to its pre-damaged state and help you ensure your safety every step of the way.
When looking for trusted water damage restoration in Dallas, Deep Water Emergency Services & Restoration is the one to call. We have been serving the Centennial State for more than 20 years now. With proven experience, we guarantee you that we can help you restore your home or business.
Our Water Damage Restoration in Dallas
At Deep Water Emergency Services & Restoration, our team of restoration specialists utilizes an efficient process to promote convenience.
Here's how it works: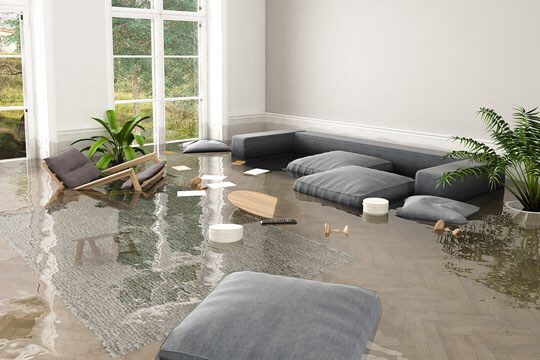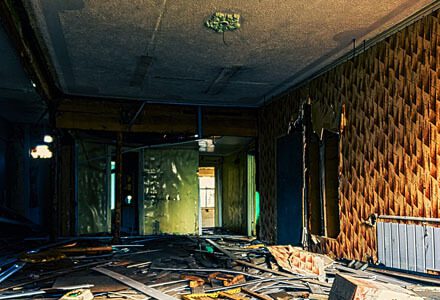 Why Call for Professional Water Damage Restoration in Dallas
Exposure to water damage can be dangerous for anyone. It's for this reason that calling for professional water damage restoration is the best step to take after a water disaster.
By putting off professional water damage restoration, you run the risk of encountering the following:
If the standing water on your property contains harmful chemicals, getting exposed to it might cause difficulty breathing, vomiting, skin irritation, or other serious health issues. This is one reason it's best to let experts handle water damage.
Another reason to call for professional help is that water damage can damage your electrical appliances or be a source of danger, especially when the water level reaches your electrical outlets.
When left unremoved, water can seep through the structural members of your property—the beams, columns, and slabs. This, in turn, can negatively affect the structural integrity of your property.
Moisture is enough to attract pests, such as rats, mosquitoes, flies, silverfish, and cockroaches. Some of these pests can cause damage to your home items and carry serious diseases.
Contaminated water from floods, sewage backups, or toilet overflows carries a host of harmful, disease-carrying microorganisms. You can get infected with diseases if you get exposed to them.
What to Do Before Our Dallas Water Damage Restoration Experts Arrive
At Deep Water Emergency Services & Restoration, we value your safety above all else. Before our team of restoration specialists arrive at your location, here's what you need to do:
1. Ensure everyone's safety. One of the first things you need to do is to evacuate everyone from the impacted area. Don't let anyone, even pets, go near it to avoid both waterborne and airborne diseases.
2. Turn off the power supply. Water and electricity don't mix. So, to avoid electrical hazards and make it easy and safe for our team to access your property, make sure that the electrical power supply is switched off.
3. Open the windows and doors. Doing so promotes proper ventilation, which is essential since contaminated water can release pathogens into the air. With sufficient airflow, you can prevent airborne diseases that come with water damage.
FAQs About Our Water Damage Restoration Dallas TX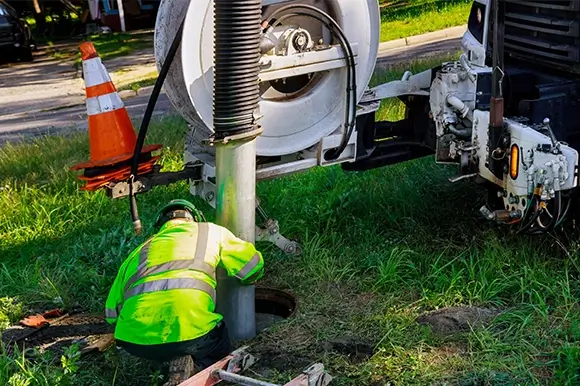 Depending on the extent of work needed, our water damage restoration process might take days or weeks. We'll work tirelessly, so you can get back to your normal life as soon as possible.
Yes, we have an IICRC certification. This just proves that we're among the most skilled and committed water damage restoration companies. With us on the job, your safety is guaranteed.
Water damage can result from various factors, such as plumbing issues, torrential rainfall, worn appliances, and natural disasters. Regardless of the cause, it's best to call our experts to provide you with water damage restoration.
If you encounter flooding, don't delay calling for water damage restoration. Some other signs you need to look out for are musty odors, mold and mildew growth, excess moisture, wet carpets and rugs, and peeling paint.
Some household items and structural members of your property may seem to look dry—but they may contain moisture underneath. We have the required equipment to catch this problem, so it's best to hire to utilize our services.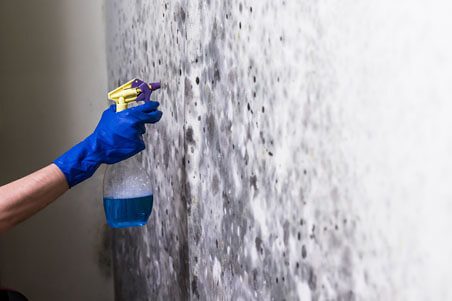 Why Choose Us for Water Damage Restoration in Dallas
While there are other companies that provide water damage restoration, Deep Water Emergency Services & Restoration stands as your most trusted and best option. Here's why:
State-of-the-Art Equipment
Contact Us for Water Damage Restoration in Dallas
Ensure your safety by calling our team of restoration experts after a water disaster. If you have inquiries regarding our water damage restoration services, feel free to contact us. We'll gladly assist you with all your concerns. Give us a call today!