Immediate Water Damage Restoration in Castle Rock, CO
Deep Water Emergency Services & Restoration can make the tedious process of water damage restoration in Castle Rock, CO, a seamless experience for you.
Available 24/7 Emergency Service
Water Damage Restoration in Castle Rock, CO, for Any Water Disaster
Water damage is one of the most significant factors that decrease a property's value. Some of its common signs include discoloration, unpleasant odors, and mold growth. These issues can quickly escalate and spread to other areas of your home or business, leading to more costly repairs. The longer you wait, the more damage can occur and the harder it will be to restore.
You need to inspect your property to see if there are any signs of water damage from time to time, as water damage doesn't only occur after heavy rainfall. It also happens when there are hidden leaks on your property. If you notice any indications, it's critical to call a professional water damage restoration company. Early intervention can help prevent further damage and minimize the impact of water damage.
Deep Water Emergency Services & Restoration has the required equipment, expertise, and experience to provide effective water damage restoration Castle Rock CO. Our skilled professionals are equipped to handle any water damage situation and develop a plan for restoration. With our IICRC certification and BBB accreditation, we guarantee that we can carry out water damage restoration competently and efficiently.
Our Water Damage Restoration in Castle Rock, CO
Deep Water Emergency Services & Restoration offers comprehensive water damage restoration in Castle Rock. Our team of restoration experts uses a streamlined process to provide convenience to our clients.
Here's how it works:
1. Inspection and Damage Assessment
Our process begins with us coming to your property for an inspection and evaluation. Our restoration specialists will locate the source of the water damage and assess the level of contamination. Based on our findings, we'll develop a plan that details all the work needed to restore your property, as well as the projected cost and timeline.
2. Water Removal
Following a comprehensive inspection and damage assessment, our restoration specialists will begin with the water removal process. Prompt removal of excess water is crucial in preventing further damage to your home or business. We'll continually monitor moisture levels through follow-up inspections for your safety and assurance.
3. Drying and Dehumidifying
Once we remove all the water, we'll move on to the drying and dehumidifying process. We'll use professional-grade equipment to dry areas that were not easily accessible during water extraction. Before proceeding to the cleaning stage, we'll monitor the moisture level to ensure no residual moisture could lead to mold growth.
4. Cleaning
The next step in our water damage restoration in Castle Rock, CO, is thorough cleaning and sanitation. This step is best left to our professional technicians, as it requires specialized training in sanitation and safety procedures. Our team will remove all the potentially hazardous materials and microorganisms. In addition, our specialists will dispose of all unsalvageable items.
5. Complete Restoration
Finally, we'll undertake repairs and restoration. Our team has assisted many clients in restoring their properties to their pre-damaged state, and we can do the same for you. We'll repair all the damaged parts of your house or business and inform you if we need to dispose of permanently damaged items. After completing the restoration, we'll thoroughly inspect the area to make sure it's safe for occupancy again.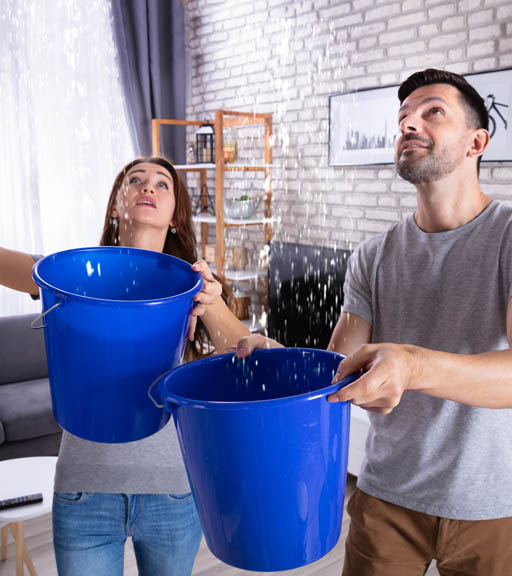 Why Call for Professional Water Damage Restoration in Castle Rock, CO
Prompt action is crucial if you encounter water damage in Castle Rock. Neglecting it for an extended period can result in severe problems, such as electrical hazards and costly repairs. It's essential to call a specialist in water damage restoration Castle Rock to offer proven-reliable services.
If you delay calling for professional assistance, you run the risk of facing the following consequences:
If water damage is not dealt with right away, it can have dire effects, such as compromising the structure of a building and leading to potential collapse. It can also cause mold growth, corrosion on plumbing fixtures, harm to electrical systems, and deterioration of walls and ceilings.
Leftover moisture from water damage attracts various pests like rodents, mosquitoes, flies, and cockroaches. Some of these pests can cause harm to your property and carry dangerous diseases, affecting you and your loved ones or employees. So, it is vital to tap into the expertise of a professional water damage restoration company.
Standing water near electrical outlets and appliances poses electrical hazards, such as electrical shocks and fires. Experts are also skilled at handling these safety risks. With their extensive experience, you can remain protected and avoid such dangerous situations.
For security, you should avoid coming into contact with standing water, as it may contain harmful chemicals. These toxic chemicals might cause serious health issues, such as skin irritation and vomiting. Professionals have the necessary protective gear and equipment to deal with these situations.
Exposure to contaminated water leaves you at risk of severe illnesses. When you let professionals perform water damage restoration, you can protect yourself from the dangers of contracting diseases, such as typhoid fever, leptospirosis, dengue fever, malaria, and dysentery.
FAQs About Our Water Damage Restoration in Castle Rock, CO
We aim to provide you with all the information you need regarding our water damage restoration Castle Rock CO. The following are responses to some frequently asked questions regarding our services: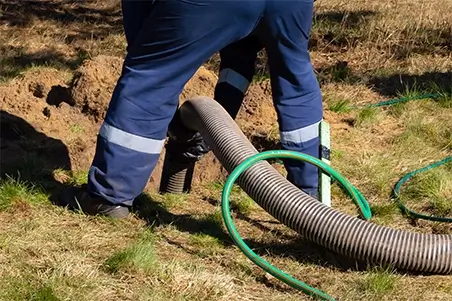 1. How long does your water damage restoration process take?
The time required for our water damage restoration process is determined by how severe the damage is. However, we assure you that our team will speedily work so you can move back in as soon as possible.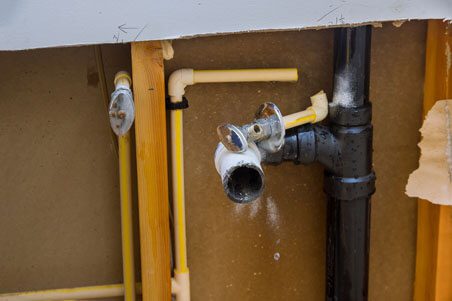 2. Is your company certified?
As an IICRC-certified company, we demonstrate our commitment and proficiency in offering dependable water damage restoration services. You can count on us to provide a secure and efficient solution to water damage.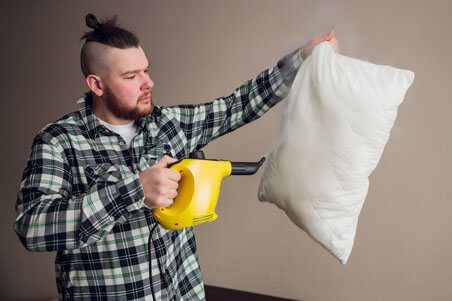 3. Can I clean up water damage by myself?
While it may be tempting to conduct the cleanup yourself, hidden moisture in household items may pose health risks. Our water damage restoration specialists have the right tools to catch hidden moisture.
Why Choose Us for Water Damage Restoration in Castle Rock, CO
When it comes to water damage restoration, Deep Water Emergency Services & Restoration is the best company to hire. We have a trained and devoted team to bring your property back to its pristine condition. Here are just some reasons why we're the ones to call:
Decades of Experience
We have a long history of providing effective water damage restoration services for over two decades. Our relentless dedication and effort play a significant role in having served thousands of clients in the Centennial State.
Proficient Technicians
Our accomplished technicians are the ones responsible for building trust with our clients. Besides addressing water damage issues effectively, we also maintain polite and professional behavior while working with our clients.
State-of-the-Art Equipment
We only utilize cutting-edge tools to remove water and dehumidify and dry affected areas, bringing properties back to their optimal state. Our commitment to the latest technology makes us the best in the business.
Contact Us for Water Damage Restoration in Castle Rock, CO
Overcome any water disaster with the help of Deep Water Emergency Services & Restoration. If you have questions about our water damage restoration services, don't hesitate to reach out. Our team is happy to help with any queries you may have. Get in touch with us today!