Highly Trusted Water Damage Restoration in Carrollton TX
Safely recover from the aftermaths of a water disaster by calling Deep Water Emergency Services & Restoration for water damage restoration in Carrollton, TX.
Available 24/7 Emergency Service
Water Damage Restoration Carrollton TX for Your Safety
Our Water Damage Restoration Service Carrollton TX
Here at Deep Water Emergency Services & Restoration, you are guaranteed efficient water damage restoration services.
Let us walk you through the process:
1. Inspection and Damage Assessment
The first step of our water damage restoration process is to evaluate the severity of water damage. This step includes careful inspections of the affected area, identification of the source, and determination of potential hazards. We will provide a detailed report to let you know our course of action and the estimated time and cost of repairs.
2. Water Removal
After the evaluation, we will remove the remaining water from your property. The removal is an essential part of the process since the longer you leave water unaddressed, the more hazards it can cause. We will conduct further inspections to determine if there's remaining water—we will remove it using high-powered extractors.
3. Drying and Dehumidifying
We will conduct extensive drying and dehumidifying procedures to ensure that your property is free from excess water and moisture, especially in areas that are too challenging to dry. Throughout this step, we will observe the moisture level of your floors and walls to guarantee that every nook and cranny of your property is completely dry before the next step.
4. Cleaning
Right after we finish drying, we will then start cleaning. When we conduct cleaning, we only use industry-standard cleaning products and methods to sanitize properties and eliminate various health risks caused by water damage. We will also spray antimicrobials to kill and prevent mold and mildew growth.
5. Complete Restoration
The last step of the whole process is to restore your property to its previous condition. We will repair all water-damaged pieces of your property and replace the permanently damaged ones. Our team will then perform a final inspection to ensure that everything is in good condition and all cleaned up.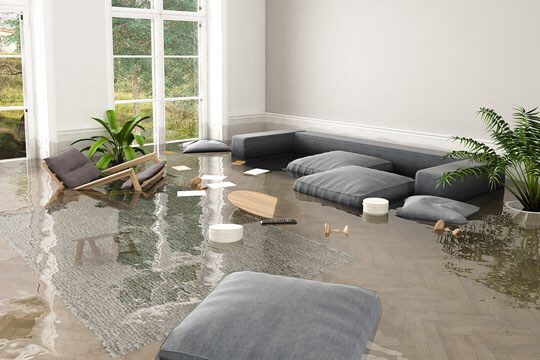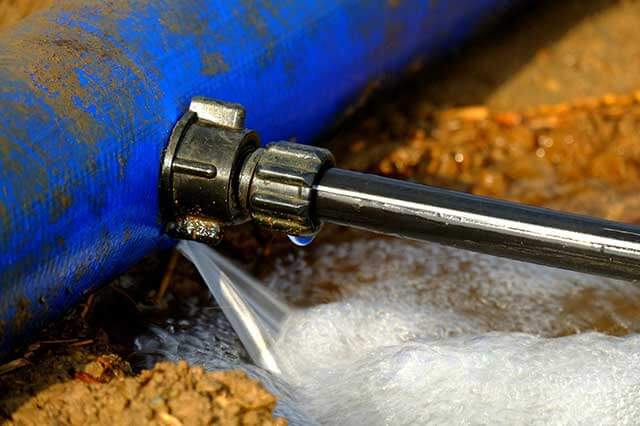 Why Call for Professional Water Damage Restoration Carrollton TX
Without professional help, water damage poses severe hazards. It would be best to hire a trusted provider of water damage restoration Carrollton TX. Here's why:
It is crucial to immediately call for professional help as soon as water damage occurs, as water can rapidly infiltrate the structural components of your property and lead to additional damage more quickly than you might anticipate.
Stagnant water can be a breeding ground for various pests, such as rats, termites, mosquitos, and flies, which can cause damage to appliances and furniture. It also carries harmful bacteria, which can lead to serious diseases.
When standing water gets in contact with your electronics, it can cause electrical hazards. It is also possible that your electronics and appliances will be beyond repair if this happens.
Another benefit of hiring professional water damage restoration services is that they can address chemical contamination. When chemicals are present in the water, it can cause health issues, such as difficulty breathing, skin irritation, and vomiting.
If contaminated water is not cleaned up promptly, it can spread waterborne illnesses, such as typhoid fever, dysentery, and leptospirosis. Therefore, it is vital to call for professional help immediately to avoid these risks.
Why Choose Us for Water Damage Restoration Carrollton TX
Many companies provide water damage restoration, but we stand among your best options. Here's what sets Deep Water Emergency Services & Restoration apart:
Decades of Experience
Our team of experts in water damage restoration places the safety and comfort of our clients as the highest priority. Tell us if you have concerns, and we'll address them right away.
State-of-the-Art Equipment
By utilizing advanced tools and devices and industry-quality cleaning products, our team of restoration specialists ensures to perform water damage restoration with precision and efficiency.
Trustworthiness and Quality
At Deep Water Emergency Services & Restoration, we value your property and personal belongings. You can trust that our team will effectively restore them to their pre-damaged condition.
Certified Team
We are IICRC-certified and BBB-accredited. These credentials are proof that our team is dedicated to providing reliable and timely solutions, even to the most challenging water damage.
Prompt Response
Deep Water Emergency Services & Restoration recognizes the urgency of water damage restoration, so we will respond promptly and implement suitable solutions as soon as you call.
24/7 Availability
Water disasters, such as floods, toilet overflows, and burst pipes, may occur at any given time. That's why our lines are open to your calls 24/7. We'll be there to help you if you encounter water damage.
Contact Us for Water Damage Restoration Carrollton TX
Restore your property and prevent hazards in your home or business by hiring us for water damage restoration. If you want to learn more about our water damage restoration process, feel free to contact us. We will respond to you right away.