Trusted and Affordable Water Damage Restoration in Arlington
Get your property back to its pre-damaged condition with our proven-reliable water damage restoration Arlington.
Available 24/7 Emergency Service
Quality Water Damage Restoration Arlington
Not addressing water damage as soon as possible has dire consequences. It can damage your home, business, or office and cause structural integrity issues. In some cases, it can also pose health risks due to the harmful microorganisms that come with contaminated water.
To avoid the dangers it presents, you need to call for professional water damage restoration in Arlington TX. Having highly qualified experts handle the work guarantees that you and your loved ones or employees remain safe.
Deep Water Emergency Services & Restoration is the best choice for professional water damage restoration in Arlington. We are BBB-certified and IIRC-accredited, and we have over 20 years of experience, so you can rest assured that our restoration process is reliable and efficient.
Our Water Damage Restoration Arlington
Deep Water Emergency Services & Restoration is the go-to provider of comprehensive water damage restoration.
Here's how our process works:
1. Inspection and Damage Assessment
Our restoration specialists will begin by thoroughly inspecting your residential or commercial space and evaluating the damage. We'll determine what caused the water damage and its severity, including the level of contamination and the extent of the damage. We'll then create a plan containing all the work, cost, and time needed to complete the restoration process.
2. Water Removal
After getting your and your insurance provider's approval, we'll proceed with the job. Deep Water Emergency Services & Restoration understands the importance of urgency when handling water damage. Our restoration experts leverage industrial-grade vacuums and pumps to conduct water extraction quickly. We'll inspect your property again to ensure that we get rid of all the remaining water.
3. Drying and Dehumidifying
Once the water is completely removed, we'll begin drying and dehumidifying your property. Our team will use high-powered equipment to dry out the impacted areas, especially those that were difficult to access during water extraction. We'll regularly check moisture levels during this step to make sure that everything, from floors to ceilings, is totally dry.
4. Cleaning
Cleaning requires an in-depth understanding of the safety and sanitation requirements of water-damaged properties. Our team of specialists will utilize the best cleaning products, equipment, and methods to remove mold, mildew, toxic substances, and bacteria from your property. All water-damaged items will be thoroughly disinfected to eliminate any dangers.
5. Complete Restoration
After cleaning, we'll completely restore your home to its pre-damaged state. We'll repair all the damaged areas of your home or business and discard permanently damaged items. Our restoration specialists will inspect your property before you reoccupy it to ensure that no trace of water damage remains. With us on the job, your safety is guaranteed.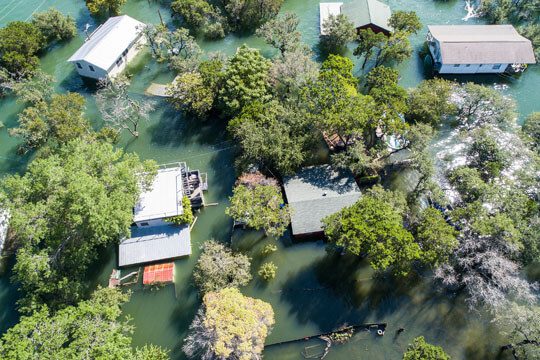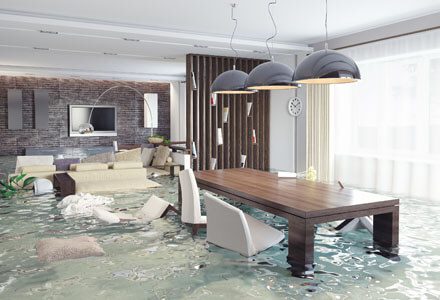 Why Call for Professional Water Damage Restoration Arlington
Water damage, if not addressed properly, lead to unwanted scenarios. Here are reasons why you need to call for professional water damage restoration:
Water damage can affect the aesthetic value of your home, office, or business. In extreme cases, it can also impair your property's structural integrity and make it susceptible to collapse.
High moisture levels can attract different pests, such as mice, termites, cockroaches, and mosquitoes. Some of these carry diseases, which you and the other occupants of your property might get infected with.
Electricity and water aren't a good combination. So, it's best to let experts do all the necessary processes to restore your property, as they have access to the required safety equipment.
Standing water that contains chemicals is hazardous to your health. Chemical exposure can cause skin irritation, vomiting, and difficulty breathing, so leave it to the professionals to deal with water damage.
Toilet overflows, polluted floods, and sewage leaks all carry disease-causing microorganisms. Some diseases you may catch upon exposure to contaminated water are leptospirosis, dengue fever, and typhoid fever.
Why Choose Us for Water Damage Restoration Arlington
While various companies provide water damage restoration services, Deep Water Emergency Services & Restoration remains your top choice. Here's why we're a cut above the rest:
Client-Centric Approach
Our clients come first. When you hire us for water damage restoration, our restoration specialists will prioritize your specific needs, preferences, and concerns.
State-of-the-Art Equipment
Our restoration team uses the most advanced tools and cleaning products to expedite the process and help our clients get back to their normal routines as soon as possible.
Trustworthiness and Quality
We're known and trusted for our dedication to providing quality services. We've helped numerous clients restore their homes or businesses, and we can do the same for you.
Certified Team
We are IICRC-certified and BBB-accredited. Our credentials show that we're among the best companies to call when you need water damage restoration.
Prompt Response
We understand that water disasters necessitate a quick response. You can rely on us to provide you with timely and appropriate services.
24/7 Availability
Our restoration team is ready to assist you with all your water damage restoration needs 24/7. Give us a call, and we'll be there to help you.
Contact Us for Water Damage Restoration Arlington TX
Avoid the hazards of water damage and restore your property to its former glory with the help of Deep Water Emergency Services & Restoration. If you have inquiries regarding our water damage restoration services, feel free to contact us. We'll be more than happy to answer you and be of any assistance to you.