Top-Notch Sewage Cleanup Services in Fort Worth, TX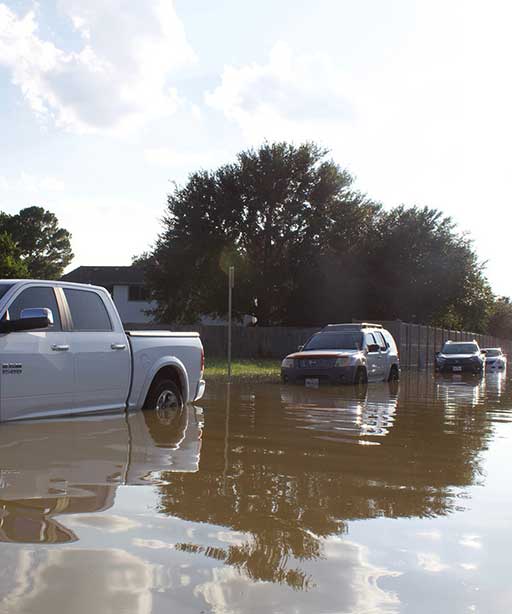 Water damage caused by flooding and leaking can be an anxiety-provoking situation; it ruins not only your most special belongings but can also disrupt your workflow and personal life. The extent of damage – which can reach up to a catastrophic state – is not always the same. However, under each circumstance, an immediate response is the key to an efficient restoration.
Apart from a disgusting sight and awful smell, sewer backups may contain microbes, viruses, and bacteria that should be dealt with by a trained and licensed professional.
Sewage cleanup companies in Fort Worth, TX, can vary from one another in several ways – the most prominent of which is how they qualify as the best company for your emergency needs. Deep Water Emergency Services and Restoration does more than an average company; we go over and beyond customer expectations to ensure we will be your go-to company at all costs.
Apart from establishing multiple locations across the United States, we have also invested in excellent-quality service for more than two decades. Up to this date, we have served and helped numerous people with various property damage concerns and emergencies – including sewage cleanups in Fort Worth, TX.
Retain your property value and avoid irreversible, long-term damage
Deep Water will help you get your property back to good shape
We offer exciting benefits for our customers, and here are some noteworthy ones that we are excited to share with you:
Our experts are available 24/7, 365 days a year. We recognize the gravity of this emergency and the need to immediately alleviate further damage from water contamination caused by sewage backup before the 48-hour limit. Therefore, it is imperative that you trust only the best.
Our services are made available to you at any hour, so you and your property can be saved from further problems, whenever and wherever it occurs. As a well-established sewage cleanup company in Fort Worth, TX, this is a promise we keep.
Insurance Claims Assistance
Apart from doing the dirty work for you, we also want you to have a laid-back experience processing the paperwork for your insurance claims. We offer you free estimates and work directly with your insurance company so you can focus more on getting back to living your best life. Our assistance extends outside the restoration of your property; we make sure that we will be with you every step of the way, from start to finish.
Cost- and Time-Efficient Efforts
When it comes to sewage cleanups in Fort Worth, TX – time is of the essence. At DWSER, we guarantee that our team upholds quick damage minimization for us to prevent more costly repairs and further detriment in the long run. We help ensure that your property is safe, clean, and sanitized for your benefit and that of your loved ones. You can also rest assured that we will respond to your emergencies within an hour or less and maintain damage costs at a minimum.
Best Experts and Technologies
Rest assured that our sewage cleanup services in Fort Worth, TX, are performed by well-trained experts who are equipped with the right set of skills, knowledge, and experience to do the job. On top of that, we invest in the latest and most reliable technologies and work well with other companies like USAA to restore your property smoothly, with the sturdiest materials in the market.
Trust us with the workload and come home to a more beautiful and safe home. Call us now at (719) 571-9845.