Comprehensive Sewage Cleanup in Arlington for Your Property
Seek professional sewage cleanup services in Arlington, TX, to keep your household or staff safe from the hazards of sewage backup.
Available 24/7 Emergency Service
Sewage Cleanup Arlington To Protect You
Sewage backups can occur from various sources, such as overflowing toilets, broken sump pumps, and damaged sewer pipes. It's critical to seek assistance from an experienced cleanup company if you encounter such issues on your property, as wastewater contains numerous harmful bacteria, viruses, and fungi that can pose serious risks to your health.
It may be tempting to perform sewage cleanup by yourself, but it's advised that you leave it to the professionals. Cleanup specialists have the required expertise and experience to perform sewage cleanup. They also have advanced technology and protective gear that allows them to take care of sewage backup concerns safely and effectively.
Deep Water Emergency Services & Restoration is a trusted company that provides sewage cleanup in Arlington. We have a BBB accreditation and an IICRC certification, both of which show our qualifications in efficiently handling sewage backups. With more than two decades' worth of experience, we guarantee that we can help you restore safety on your property.
Our Sewage Cleanup Arlington
At Deep Water Emergency Services & Restoration, we take pride in our comprehensive sewage cleanup in Arlington. Our streamlined approach allows us to guarantee positive results for our clients. Here's an overview of our cleanup process: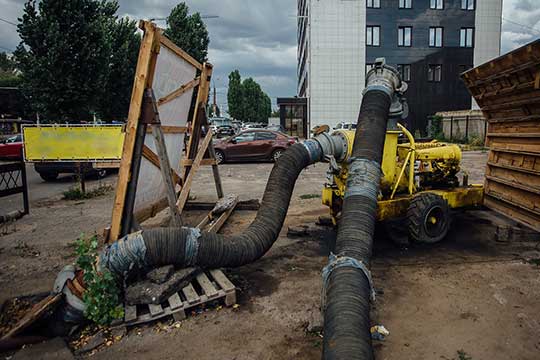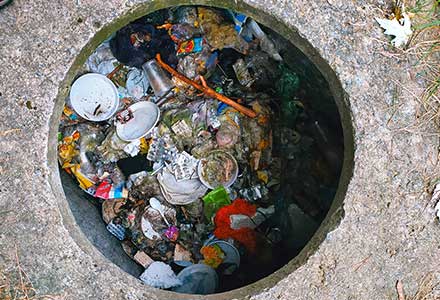 Why Call for Professional Sewage Cleanup Arlington
When faced with sewage backup, it's crucial that you prioritize a prompt approach. When left for too long, sewage backup can cause serious consequences and thousands of dollars in losses.
Here are reasons why you should call for professional sewage cleanup in Arlington:
1. Reduce Losses and Costs
The longer wastewater remains on your property, the more damage it'll cause. Call cleanup experts to remove sewage promptly, minimize the damage, and reduce repair costs. With them on the job, you're assured that the issue is addressed promptly and appropriately.
Sewage will likely cause the growth of mold, mildew, and microbes in your home or business. With these contaminants, you, your family, and your employees might suffer the risks of getting infected with life-threatening diseases, so it's best to call professionals to deal with the issue right away.
3. Investigate the Cause of the Problem
Aside from natural disasters, it's essential that you identify the cause of the sewage backup. This way, you can take preventive measures to reduce the likelihood of its occurrence. Cleanup experts have the right tools and knowledge to determine the cause of sewage backups.
What to Do Before Our Cleanup Team Arrives for Sewage Cleanup Arlington
As one of the most trusted sewage cleanup companies in Arlington, TX, we value the safety of all our clients. We understand that encountering a sewage backup can be a nightmare, but you need to be alert for your safety. Here are some things to do before we arrive to provide you with sewage cleanup
1. Ensure everyone's safety. Sewage is highly hazardous to your health, even if you're healthy. It can cause difficulty breathing, skin irritation, vomiting, and serious diseases, such as dysentery, typhoid fever, and leptospirosis. So, you should keep your family or staff away from the impacted area.
2. Turn off the electricity supply. To avoid the dangers of electrical hazards, you need to turn off the power supply. This way, even in the event that water seeps into your outlets or gets into contact with open appliances, you won't encounter short circuits and fire outbreaks.
3. Open the doors and windows. Sewage can contaminate the air inside your property, as it releases pathogens. For your safety, open the doors and windows to promote proper ventilation and reduce the risk of getting infected with airborne diseases that come with sewage.
4. Move all the dry items to a safe space if possible. To reduce the amount of cleanup and repair costs, remove all the unaffected items to a safe space. Do this without going near the impacted area. As for the items near the sewage, wait for our team to arrive and handle them.
What to Do After Our Sewage Cleanup Arlington
With the required equipment and knowledge, we can help you identify what caused sewage to back up into your property. By knowing the source, we can advise you on the best measures to take to prevent it from recurring. Here are some things to do:
1. Install a sewer backup valve. Backwater valves are located on the main sanitary sewer pipe in your home or business. They prevent sewage from flowing back. This is achieved by an automatic closure of their flap.
2. Maintain pipe systems. When pipes get clogged, the pressure from water increases, which, in turn, causes them to burst. To avoid this, maintain your pipes and keep them clear of fat deposits, plant roots, and items that can't be flushed.
3. Avoid flushing down chemicals. Certain chemicals, such as hydrogen peroxide and formalin, don't just cause clogs. They also cause the early deterioration of pipes. If left unaddressed, broken pipes will burst and cause sewage to backup into your property.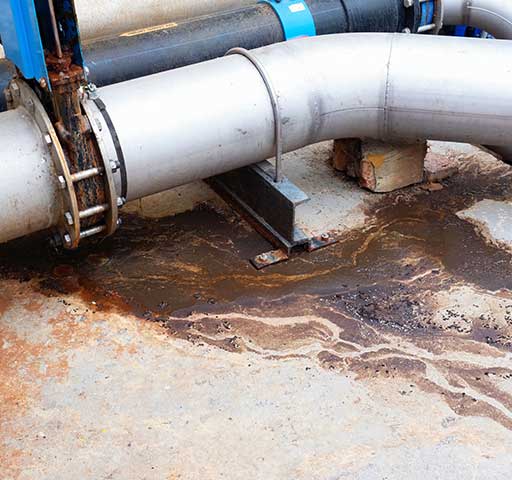 FAQs About Our Sewage Cleanup Arlington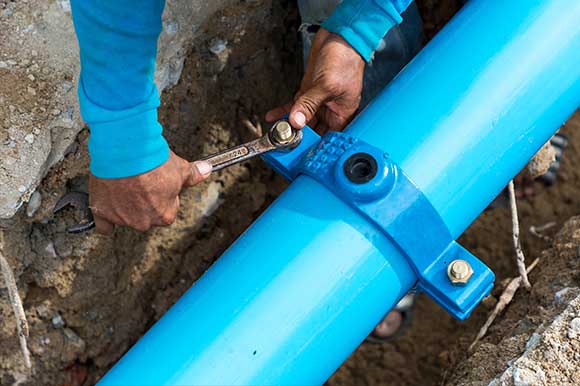 The time it takes to handle sewage backups depends on the severity of the damage done as well as the extent of the work needed. Our service might take a few days. You can rest assured, however, that we'll work efficiently to remove sewage and clean your property.
If you don't have experience dealing with sewage backups and you lack the tools for safe sewage cleanup, you should leave it to the cleanup experts. Our team has protective equipment and years of experience providing sewage cleanup effectively and safely.
You may encounter sewage backup due to various factors. The most common ones are toilet overflows, tree root infiltration, heavy rainfall, or damaged sewer pipes. Regardless of the source, don't hesitate to call Deep Water Emergency Services & Restoration for reliable cleanup services.
Deep Water Emergency Services & Restoration has accreditation from BBB, and our cleanup experts are certified by the IICRC. These credentials show our commitment to quality and serve as proof that we're among the best sewage cleanup companies you can hire.
Indications of sewage backup include persistent foul odors coming from your drains, slow drains, clogged toilets, and dirty water patches suddenly appearing throughout your home. If you encounter these signs, seek professional sewage cleanup immediately.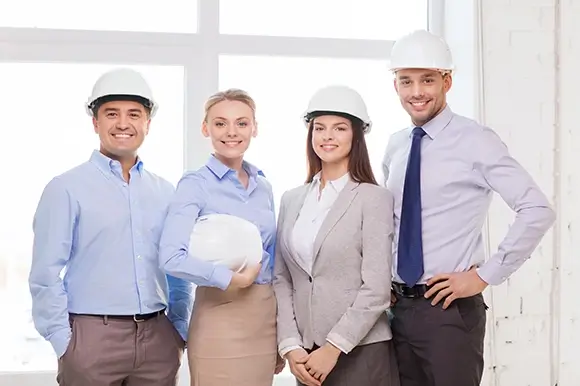 Why Choose Us for Sewage Cleanup Arlington
While there are a number of professional sewage cleanup companies in the area, Deep Water Emergency Services & Restoration remains your top choice. Aside from our comprehensive process, here are other reasons why you should hire us:
State-of-the-Art Equipment
Our cleanup experts use the most advanced tools and products to perform sewage cleanup services comprehensively.
Trustworthiness and Quality
We're dedicated to providing quality services, and we're trusted for it. With over 20 years of experience, we're the best team to hire!
Client-Centric Approach
We highly value everyone's comfort and safety. With us working for you, you have the assurance that your needs and preferences will be considered every step of the way.
24/7 Availability
Sewage backups can occur anytime, even when you least expect them. Our services are available 24/7, so feel free to contact us when you encounter emergencies.
Prompt Response
Sewage backups necessitate an immediate response. When you contact us, we'll be there to help immediately.
Certified Team
Our company is BBB-accredited and IICRC-certified. We also undergo constant training.
Contact Us for Sewage Cleanup Arlington
Hire Deep Water Emergency Services & Restoration to safely remove sewage and eliminate the threats it poses. If you have inquiries regarding our sewage cleanup in Arlington, feel free to contact us. We'll get back to you immediately!