Regular maintenance goes a long way in keeping your home, including the furniture and fixtures, in excellent condition. However, some disasters are unavoidable unless you pay close attention to what causes them. One such disaster is a house fire, which can sometimes catch property owners off guard.
Apart from the loss of hard-earned investments, a house fire can also have fatal complications. Many people lose their lives because they find themselves trapped in their burning house. Carbon monoxide poisoning is the common cause of death in this case. Those who manage to escape often suffer from severe burns, injuries, and post-traumatic stress disorder (PTSD).
To avoid experiencing the devastating effects of a house fire this summer, it's crucial that you follow some simple fire safety tips at home. These tips can help prevent a fire from starting and wreaking havoc on your property and in your life.
Fire Hazards at Home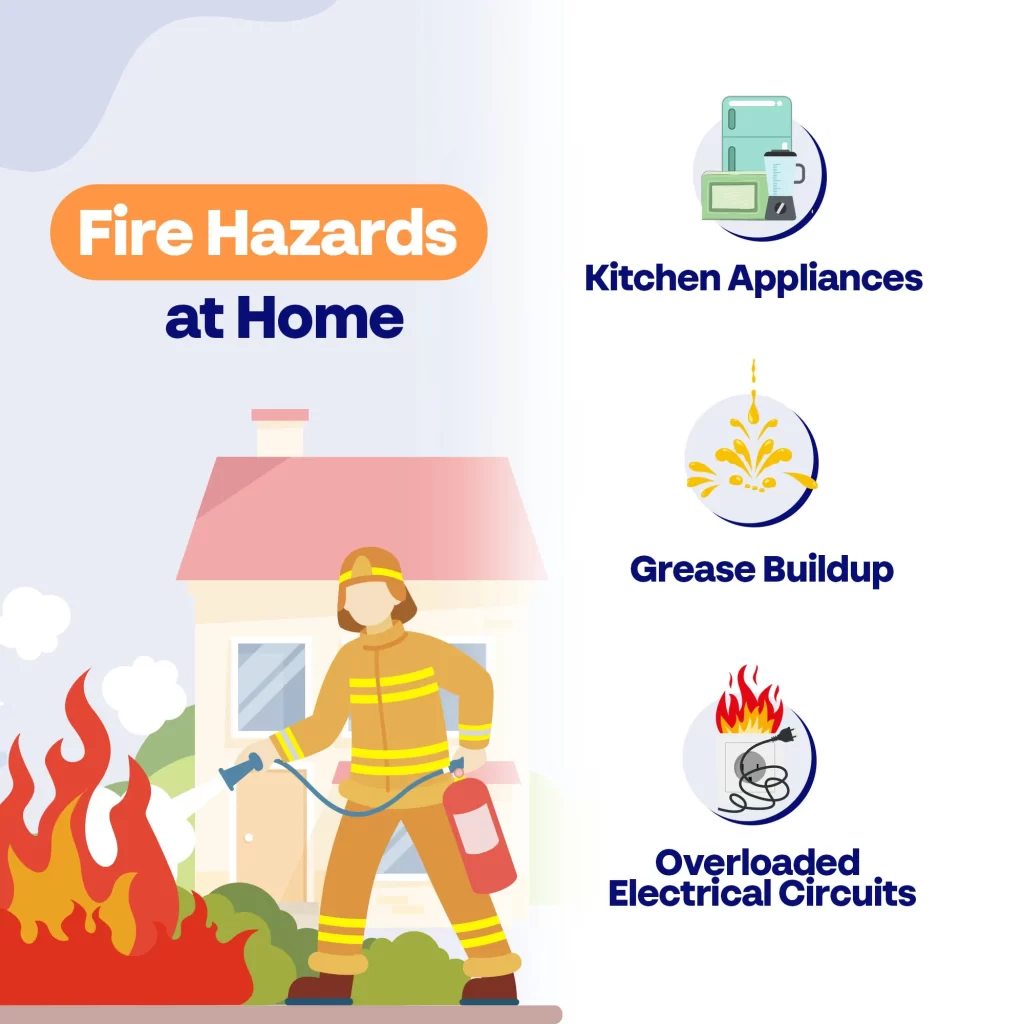 To successfully prevent a fire from erupting, it is imperative that you are aware what could spark it in the first place. The following are the common factors that can result in a burning house:
1. Kitchen Appliances
During the summer season, hosting festivities and house parties are common activities. While it's great to enjoy these occasions, it's important that you prioritize the safety of your home and consider observing several summer fire safety measures. If you're the party host, you'll likely be using kitchen appliances frequently, from cooking to dish washing. In this case, you might not notice one of the guests carelessly throwing away a cigarette butt which landed inside your garbage disposal. This could easily spark a fire, but you can prevent this from happening by placing an ash tray in a corner area and reminding your smoking guests to use it.
2. Grease Buildup
Although oil droplets inevitably fall when cooking in the kitchen, it's best if you can avoid these from piling up. This is because grease has a high smoking point, so a buildup can be dangerous. Keeping your kitchen clean is important as it helps minimize cases of grease accumulation.
3. Overloaded Electrical Circuits
Each electric circuit in your home has its own capacity, and it's important that you are mindful of them. A circuit can overload when too many appliances or gadgets are used.
If you notice that your electrical outlet covers are heating up quickly, unplug the devices and avoid plugging them in simultaneously. Also, if you're not sure about the electric capacity of every home outlet or circuit, it's best to call electricians to check on them. This is the simplest and easiest way on how to prevent fire from starting.
How To Prevent House Fire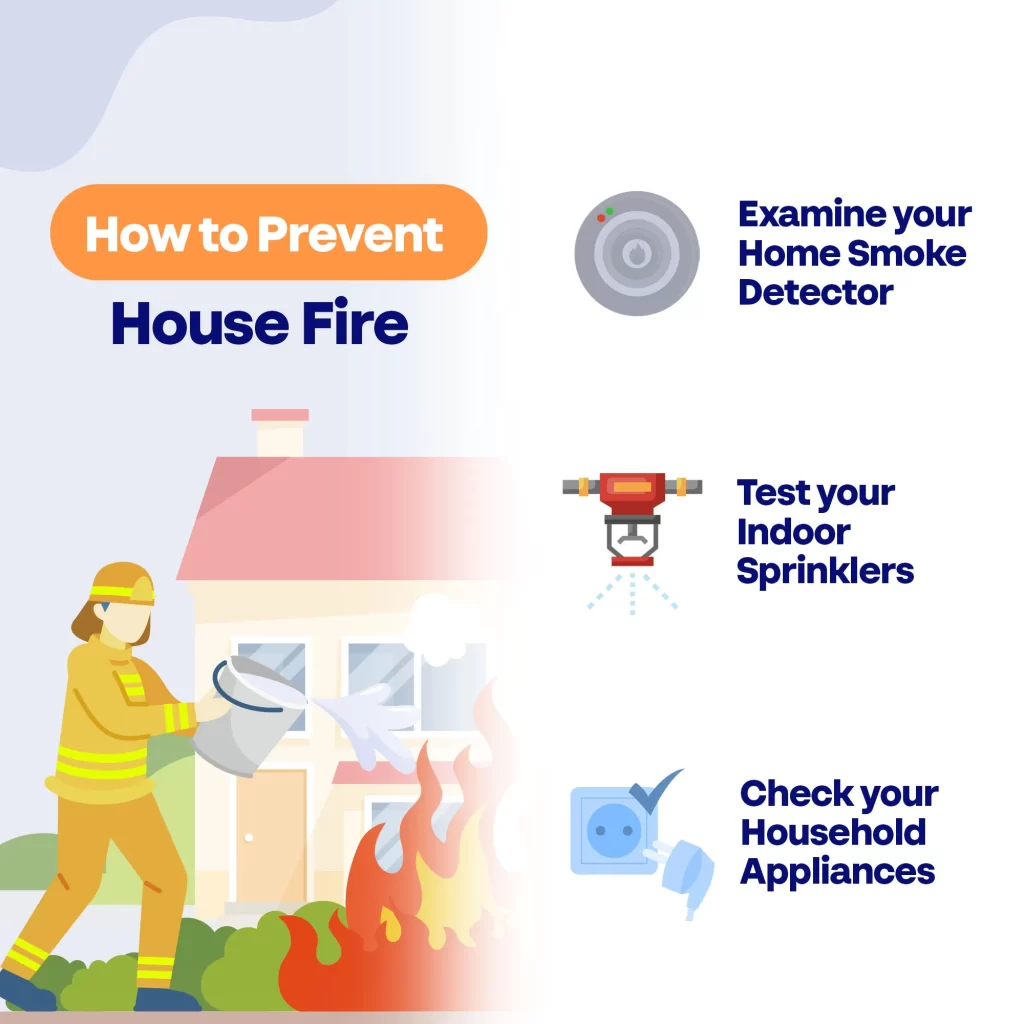 Owning a property is an investment. Thus, it would be best if you could protect it always. Consider the below fire safety tips.
1. Examine your home smoke detector.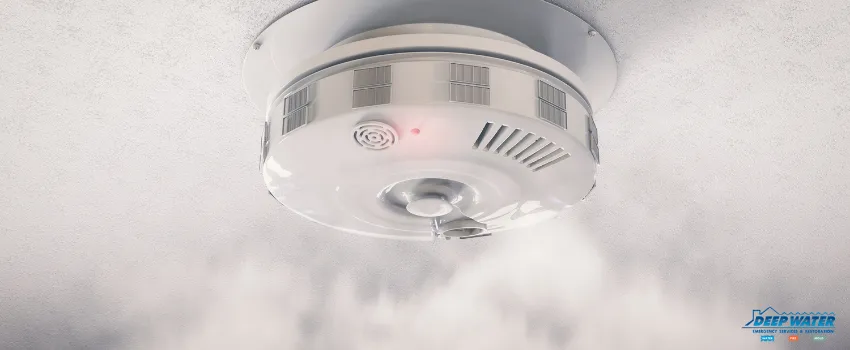 To ensure compliance with government regulations and the safety of your family, have a fire and smoke detector installed in your home. Make it a routine to test this at least once a month, using the testing button available on most models. It's also important that you have someone with good hearing help you test the alarm from the outside.
Regularly changing the batteries of your detector is another critical house fire prevention tip that you should consider. This helps ensure that the equipment can be used in case of a fire. Additionally, as a homeowner, it's important that you know the life span of your home detectors, which is typically up to 10 years with proper maintenance. Once they exceed their life span, it's recommended that you replace them to maintain the safety of your property and prevent disasters like house fire and the fire damage it will result in.
2. Test your indoor sprinklers.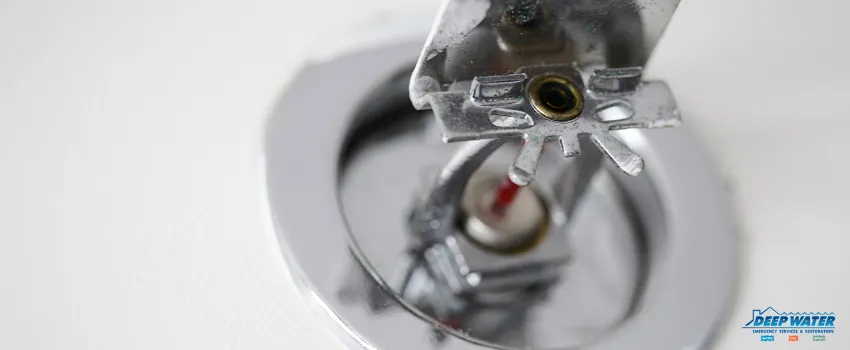 These are among the most basic safety devices that know how to prevent fire. To ensure the optimal functioning of your indoor sprinklers, it is imperative that you regularly inspect them.
Indoor sprinklers serve as a fundamental tool in preventing fires from escalating. The more modern automatic models will immediately dispense water upon the activation of the alarms, while the older units generally require manual operation through the use of buttons or switches.
3. Check your household appliances.
This should regularly be done as it is an effective house fire prevention measure. When checking any home appliance, it is important that you test for durability, especially during the summer season, as this is often the period when damage is incurred or fires are set off.
Cleaning your appliances is also highly recommended. One good way of doing this is avoiding grease from accumulating on stove tops, grills, and ovens, as this can easily spark a fire. For your washing machine and HVAC systems, many fire safety tips at home recommend that you give them time to rest periodically. This will avoid overheating and wear and tear that could cause fires because of the electrical components found in these appliances.
Key Takeaway
How to prevent fire need not always be about looking for common fire hazards. Sometimes, simple acts like blowing out a candle after this is used, or staying away from heated areas when you're smoking can go a long way in ensuring that your home is safe from the dangers of fire.
Still, if a fire does erupt and gets out of control, the resulting fire and water damage can be mitigated if you call for help right away. There are many reliable and professional restoration companies that you can contact and get unmatched services.
Get a hold of your fire damage problems with the help of Deep Water Emergency Services.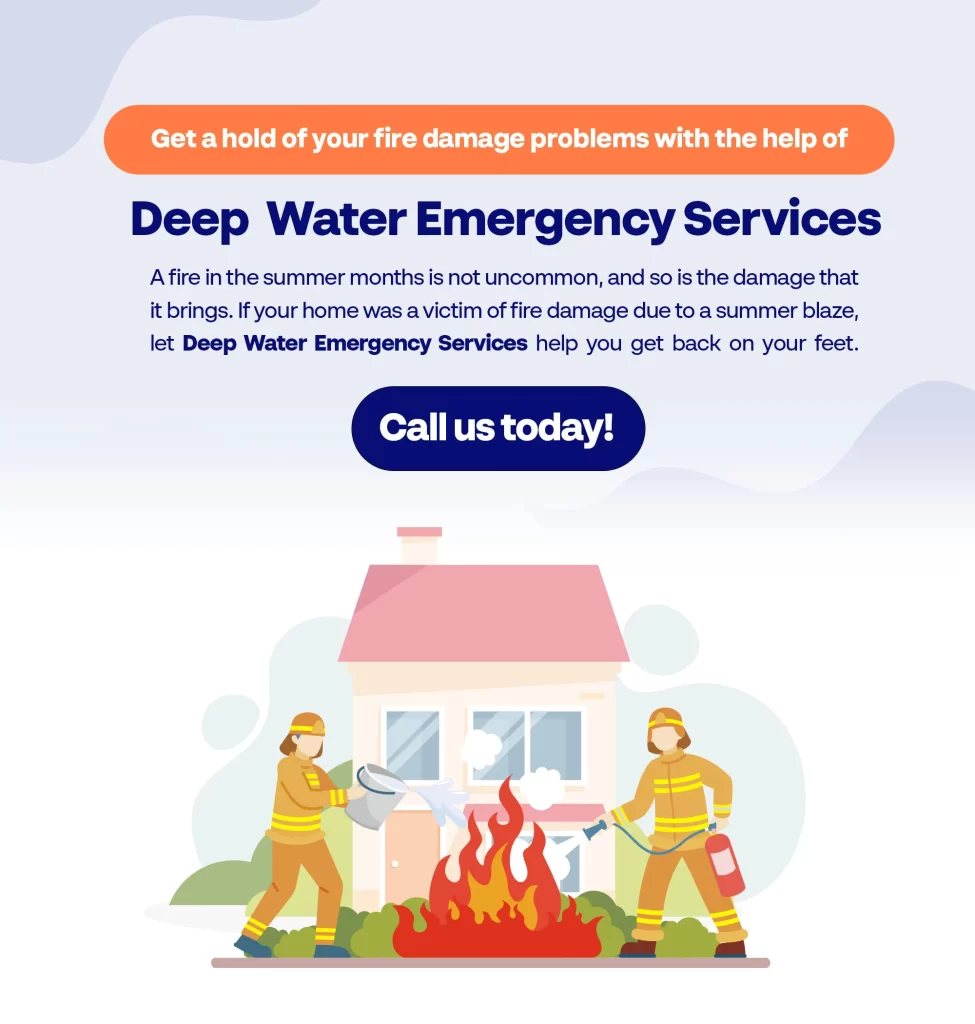 A fire in the summer months is not uncommon, and so is the damage that it brings. If your home was a victim of fire damage due to a summer blaze, let Deep Water Emergency Services help you get back on your feet.
Our Dallas fire and water damage restoration service is available anytime as we know that this is important. With our expert team of professional and fully-trained restoration specialists, we can assure you of excellent results where your home gets fully and beautifully restored. Call us now.