For many, Memorial Day weekend is an exhilarating time of the year for two significant reasons. Firstly, it unofficially signifies the beginning of the summer season. Secondly, it involves a long weekend vacation, making the day the ideal occasion to travel out of town with loved ones.
While anticipating the fun and amusement, it's also essential that you consider safety so you can avoid potential injuries and accidents during the extended weekend. Adhering to these guidelines will enable you to celebrate the holiday safely.
How To Have a Safe Memorial Day
During this holiday, it is customary for Americans to pay their respects to military friends and family members who have passed away by visiting their graves in cemeteries. However, some people view this day as an opportunity to host cookouts, embark on road trips, and attend swimming pool parties. While these activities are great and all, it is also crucial that safety is given priority.
The following are practical Memorial Day safety tips that you should consider:
1. Plan carefully for the celebration.
To ensure that your car is fully equipped for a long road trip, it's essential that you familiarize yourself with the driving features of your automobile. In particular, check such features as the tires, headlights, fluid levels, and windshield wipers before embarking on your journey.
It's also highly recommended that you have an emergency kit in your vehicle, consisting of items like flashlights, first aid supplies, jumper cables, drinking water, and non-perishable snacks. This is a crucial driving Memorial Day safety measure that you should take seriously.
If you plan to travel by plane, be sure to pack your bags well in advance and follow all safety and security regulations. It's also wise to inform a trusted friend or family member about your travel plans and provide them with a copy of your itinerary so they can keep track of your whereabouts while you're on vacation
2. Observe safety when having a cookout party.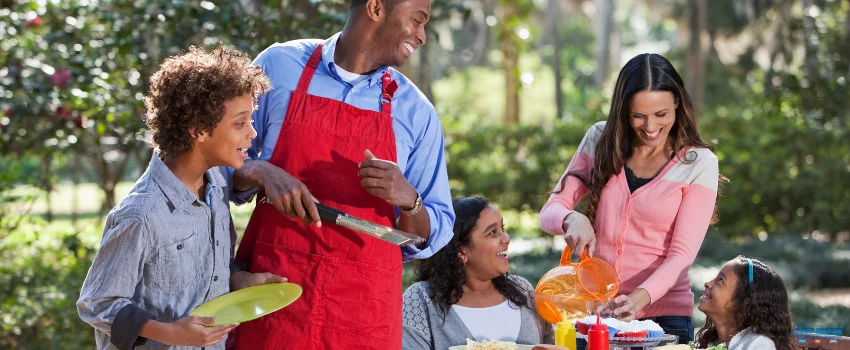 Many Memorial Day weekend celebrations often include cookouts, with grilling as a focal point. In this regard, it's important to note that between 2014 and 2018, the National Fire Protection Association reported an average of 10,600 home fires per year resulting from accidents involving barbecue grills. Often, these fires also lead to water damage, especially if the blaze becomes too big.
If you plan on hosting a holiday barbecue party, make sure that a responsible adult is supervising the grill at all times and that it is never left unattended, as children may approach it. Additionally, it's crucial that you ensure that the grill is clean and free of any grease buildup. Grease deposits can cause fires when the grill is ignited. Having a functional fire extinguisher nearby is also a wise precautionary measure to ensure a happy and safe holiday weekend celebration.
3. Check the food you'll prepare.
Memorial Day safety can also be in the form of a fun family picnic. However, it's advised that you steer clear of foods that are challenging to transport or hard to cover. For cold foods, it's important that you keep them on ice and ensure that they are heated to a minimum of 140°F before serving. To avoid insects from entering food containers, a good safety practice is to keep them covered, especially if they won't be consumed immediately.
4. Never mix alcohol with driving.
To have a safe Memorial Day, it is imperative that you avoid the deadly combination of drinking and driving. This is because in 2016, during that year's holiday celebration, the National Safety Council disclosed that 36% of car-related fatalities were a result of drunk driving.
If drinking is unavoidable, it is recommended that you delegate someone who does not drink to take over the driving responsibility.
5. Keep the swimming pool safe and clean.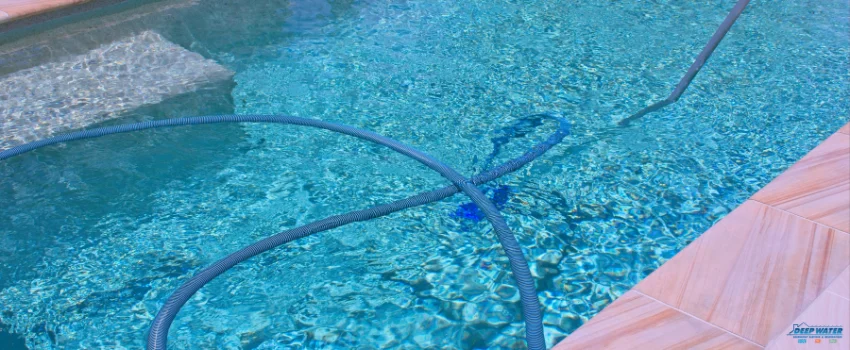 While swimming is a fun outdoor activity, especially for children, it's best to keep in mind that even good swimmers can panic. This can cause them to lose their swimming skills in a matter of seconds. Additionally, pools can be dangerous, especially if there are too many children swimming in one place.
It's also difficult to spot a drowning person in a crowded pool, and children are often overlooked in this situation. If you plan on hosting a swimming party for the holiday weekend, you need to ensure that children are strictly supervised, whether they are near or out of the pool. Other practical Memorial Day safety tips recommend that everyone in the family gain a basic knowledge of how to handle water emergencies.
6. Tour a national or memorial park.
All across America, there are over 400 national parks, each of these offering a unique perspective on the nation's history. This is a great alternative to celebrating the holiday weekend, allowing you to appreciate history better. While exploring these parks, you can consider leaving a brief Memorial Day safety message to inspire other visitors.
7. Watch a holiday concert.
Every year on the Sunday before the big day is observed, PBS airs a concert where celebrities are invited. It's a full 90 minutes of live musical performances and touching tributes that you'll enjoy watching.
8. Participate in a holiday parade.
In numerous local communities, an annual parade takes place. This is typically a festive occasion where locals line the streets to cheer on their veterans as they pass by accompanied by a marching band.
9. Consider watching a patriotic film.
If you find it difficult trying to fully grasp the extent of the sacrifices made by American soldiers, you may want to consider watching a movie that depicts their experiences. There are numerous films created by Hollywood that are based on real events. Taking the time to watch one of them can provide you with a meaningful and safe way of spending the long holiday weekend.
Key Takeaway
Memorial Day safety tips abound when this revered American holiday is celebrated every year. This is not surprising because of the countless accidents that often occur on this particular day. While some of these are considered minor, many are often serious and even life-threatening.
Holiday fires, for example, are quite common, with some of them devastating because they can lead to water damage. When this is the case, you'll have to get the services of a professional water damage restoration company which can be costly. Hence, the need to exercise caution and safety when celebrating a holiday.
Contact Deep Water Emergency Services if you face water damage after a holiday celebration.
Going on an out-of-town trip to enjoy a long holiday weekend is a common option for many people. The problem is, when they return home, a running toilet or a burst pipe welcomes them. These disasters can be easily handled by Deep Water Emergency Services.
If this is your dilemma, contact our water damage restoration Denver, CO, team right away. Don't hesitate because if you do, the problem will only get worse. Call now.