Mildew and mold are not the same although the two are sometimes treated as such. Molds, particularly house molds, usually depend on organic matter like leather, paper, clothing, walls, ceilings, and floors so they can live. Mildew, on the other hand, grows mostly in window sills, shower walls, and other home areas that are wet most of the time.
Both fungi are seen by many as active during the cold months, but this is only partially correct. Certain mold types can still multiply even in summer, so preventative measures should be taken regardless of the season.
Why Molds Grow in Summer
While many types of fungus thrive during the wet season, there are certain species that grow during the summer. Besides this, there are other factors that you should know why molds and mildew can still grow when it's usually how and dry, including:
1. Increased Humidity
Summer causes humidity levels to rise significantly. Outside, the hot weather can combine with the cold temperature inside your home, producing condensation to form around your windowsills. Under such a condition, molds and mildew will likely grow.
In this case, mildew prevention can be done by checking several home appliances. For example, if you have a poorly-maintained air conditioning system, it will likely leak, with the water seeping through every cracks and crannies it can get to. When this happens, these damp areas will provide molds and mildew the perfect environment to grow.
2. Poor Ventilation
If your house has poor ventilation, your indoor air can become moist. This will attract mold spores, which will then multiply in your home. To improve home ventilation and prevent mildew growth, you can simply open the windows or install exhaust fans in the kitchen, garage, or any other areas in your home that need proper ventilation.
3. High Temperature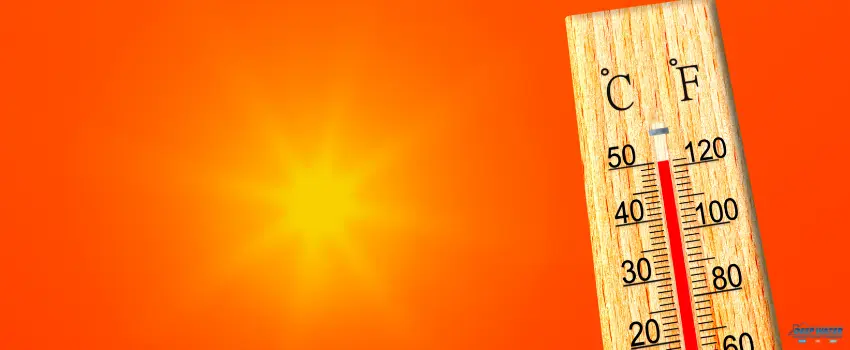 Mold spores are known to grow when the temperatures are quite high. While they prefer to stay in the dark, some mold species can actually grow even under the hot rays of the sun. Additionally, the cool summer breeze can easily bring mold spores anyplace because they are lightweight.
4. Excess Moisture
Moisture can form in summer due to condensation, which becomes visible in the window sill, the attic, and other places where there's moisture. This can also form in the dried leaves that fall on the gutter. Where there is moisture, expect mildew and mold not to be far behind. An effective mildew prevention tip in this case is to have the gutters cleaned regularly.
5. Water Leaks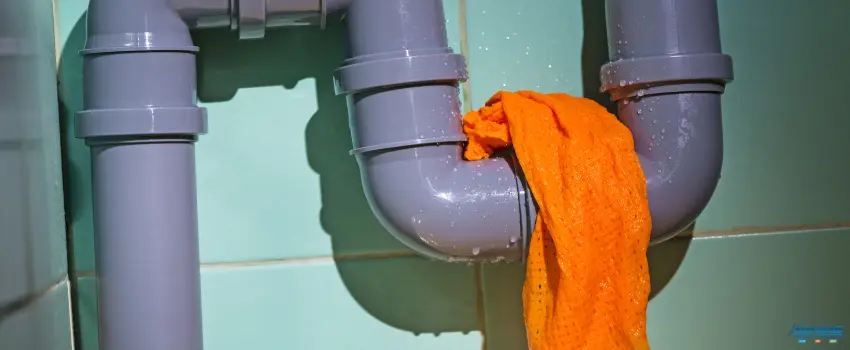 The rains can come even during the hot summer months. Thus, it's important that you check the ceiling and the attic for any leaks. A discolored ceiling is a common sign of a leak. The problem is that this is not noticeable right away, so it's best to check your ceiling every now and then, but most especially when a heavy downpour hits your area.
How To Get Rid of Molds in the House
It's not true that molds can only survive in winter. They can also make it through dry and hot weather depending on the type of mold that you have at home. In summer, consider the following tips for mold prevention:
1. Keep your home clean and tidy.
The typical home can have a few blind spots where moisture could form at some point. A good example of this would be the HVAC system. As this has parts that you can't reach easily, they can become breeding grounds for molds. As a basic mildew prevention measure, you should work on getting these parts cleaned regularly. This is particularly important because home air conditioners are among the appliances known for being moist most of the time.
2. Ensure that indoor air is moving.
Apart from your air conditioning system, consider using fans and opening the windows. This should help ensure that fresh air is flowing in and out, preventing moisture from building up.
3. Manage the temperature inside the home.
Molds grow in temperatures ranging from 77 to 86° Fahrenheit. The summer season can easily surpass this, allowing some mold varieties to grow at a faster rate. To prevent mildew growth, work on lowering your indoor temperature, especially during summer. The home thermostat should regularly be monitored to ensure that it stays at a level at which house molds can be effectively prevented from growing.
4. Use or install a dehumidifier.
An inexpensive mildew prevention measure is to use a dehumidifier. This is a powerful means of managing the humidity level inside the home so mold growth can be prevented.
5. Consider heating the floor.
By adding heat on your home floors or near the foundation, condensation can be prevented. When compared to outdoor air, home floors are a lot colder, and this is usually where condensation can take place, paving the way for mildew or mold growth.
6. Get rid of all porous materials from your house.
If you want to know how to prevent mildew from infesting your home, throw away all porous materials that you find. These are materials having open spaces which allow external matter like molds to have easy access. They include paper, cardboard, sponge, and untreated wood which have to be disposed of if you're no longer using them.
Key Takeaway
Many summer tips talk about how to keep the home clean and neat so the warm temperature won't be felt heavily. Actually, this is also a good tip when it comes to keeping molds away.
Many homeowners sometimes have a hard time thinking about how they can remove molds from their houses. Yet, the better option is preventing the fungi from growing in the first place, and this can mean removing anything that can attract the attention of molds. Obviously, this will involve regular home cleaning, but if molds still find their way inside, the next best solution is to get them out with the help of professional mold mitigation companies.
Eliminate molds this summer by contacting Deep Water Emergency Services.
While summer usually connotes fun and relaxation, you should also spend it checking your home for any signs of problems like molds. In this regard, Deep Water Emergency Service is the expert that can best help you out.
Our mold mitigation Denver, CO, is composed of professionals who can efficiently identify the mold strain which has infested your home and offer you the most effective solution. Call us now today, and we'll prove our expertise.