Water damage is every homeowner's nightmare, and this is because it means significant disruption to everyday life. More importantly, the disaster can significantly strain the family finances.
Whether water damage is due to a burst pipe, flooding, or a leaky roof, immediate restoration is essential to prevent further harm to your property. However, the cost of water damage repair is an overriding concern of every homeowner, which is completely understandable.
How Much Damage Can a Water Leak Cause?
Water leaks, even seemingly small ones, can cause significant damage to your home if left unaddressed. The extent of damage will depend on several factors, including the duration of the leak, its location, and the materials affected.
It's not uncommon for a minor leak to lead to water damage eventually. This can happen when the problem is left alone. Continuous exposure to water can weaken the structural integrity of your home.
Over time, it can cause rotting of wooden structures, deterioration of drywall, and damage to the foundation. If the leak is due to a problem with your plumbing system, Ignoring the issue may lead to further leaks, plumbing emergencies, and, ultimately, water damage.
Is Water Damage Restoration Expensive?
The costs involved in water damage restoration can vary significantly as these will depend on various factors. There's a good chance that it can be expensive, but addressing water damage promptly is more important. Failing to do so can mean dealing with more serious issues such as structural damage, mold growth, and health hazards.
Factors Affecting the Overall Water Damage Restoration Costs
The following can influence how much you'll spend on restoring your water-damaged home:
1. Extent of Damage
The severity of water damage will play a significant role in determining the restoration cost. Minor damage, such as a small leak, might only require localized repairs. On the other hand, extensive flooding can substantially damage multiple areas of your home.
2. Water Type Involved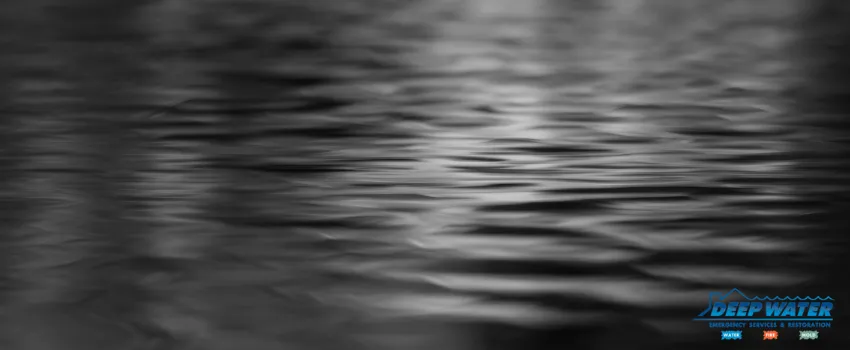 Clean water from a burst pipe is generally easier and less expensive to handle than gray or black water that may contain contaminants or sewage. Dealing with contaminated water requires additional precautions and specialized equipment. This will likely increase the overall cost to repair water damage.
3. Location and Accessibility
If the affected area is hard to reach, such as a basement or crawlspace, it may require extra effort and time to perform the repairs. This can mean additional restoration expenses.
4. Needed Repairs
The extent of repairs required to restore your home to its pre-damaged state will also influence your overall water damage restoration costs. Often, this includes repairing or replacing damaged drywall, flooring, electrical systems, plumbing, and any other affected structural components.
5. Mold Growth
Mold growth is a common consequence of water damage if not addressed promptly. The presence of mold in a water-damaged home can substantially increase the restoration cost. This is because the problem requires specialized remediation techniques to ensure the complete removal of the fungi and prevent future mold-related issues.
6. Insurance Claims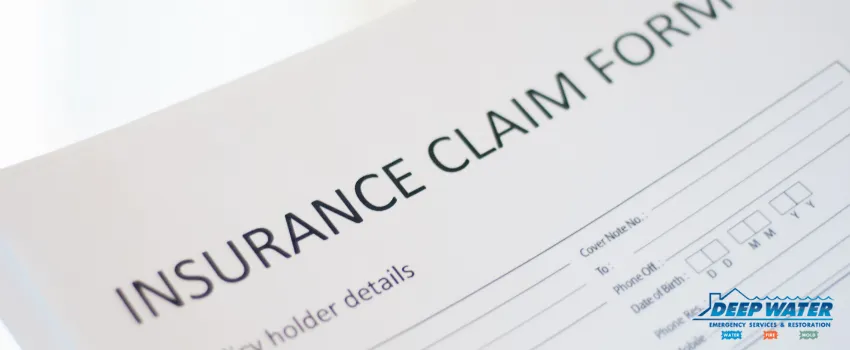 Your insurance policy's coverage can also impact the water damage restoration costs. As such, take the time to review your policy and consult with your insurance provider to understand what is covered and what expenses you will be responsible for.
How Long Does It Take to Restore a Home After Water Damage?
The time required to restore a home after water damage varies depending on the extent of the damage and the restoration process that will be followed. Minor damage may only take a few days, while more severe cases can take several weeks. Given this, you must consult with a professional restoration company to assess the damage accurately and estimate the restoration completion timeline.
How Do You Dry Out a House After Water Damage?
Many water damage rehabilitation processes observe the following steps when it comes to drying out a house devastated by water damage:
1. Initial Assessment
This is usually the first step. A professional restoration team will assess the extent of the damage, identify the source of water intrusion, and develop an appropriate restoration plan.
2. Water Extraction
Using specialized equipment, water is extracted from the affected areas. These typically include pumps, vacuums, and other related tools, which will work on removing standing water and excess moisture.
3. Dehumidification
Dehumidifiers are commonly employed in many water damage repair jobs to reduce humidity levels in the area. These can greatly help the drying process and prevent further damage.
4. Ventilation
Proper airflow is essential to expedite the drying process. For this particular step, many restoration professionals often use industrial fans apart from opening the windows and doors to improve ventilation.
5. Monitoring and Adjustment
Regular monitoring of humidity levels and moisture content is needed to guarantee that the drying process is effective. If not, adjustments are made as necessary to optimize drying conditions.
6. Evaluation
Once the damaged house is thoroughly dried, the restoration team will evaluate the situation. If it has met the standards, they will make necessary repairs or replacements to restore the home to its pre-damaged condition.
The Bottom Line
Water damage restoration is something that no homeowner would want to face, mainly because of the expenses involved. Yet this can be easily avoided by performing regular home maintenance. If you have a home leak, for example, hurry to stop the unnecessary flow of water, ideally by seeking professional assistance.
If water damage occurs, prompt action is crucial to minimize its impact and the associated expenses. This means contacting a professional water damage restoration company for your home's proper restoration.
Get excellent home water damage repair from Deep Water Emergency Services.
The cost to repair water damage can be understandably daunting. With Deep Water Emergency Services, however, this is hardly an issue.
If you are facing water damage in your home, don't hesitate to contact us. Our water damage restoration Colorado Springs team will gladly assess the situation and guide you through the restoration process. Call us now, and we'll ensure a safe, healthy, and affordable living environment for you.